Leonard M. Horner, 95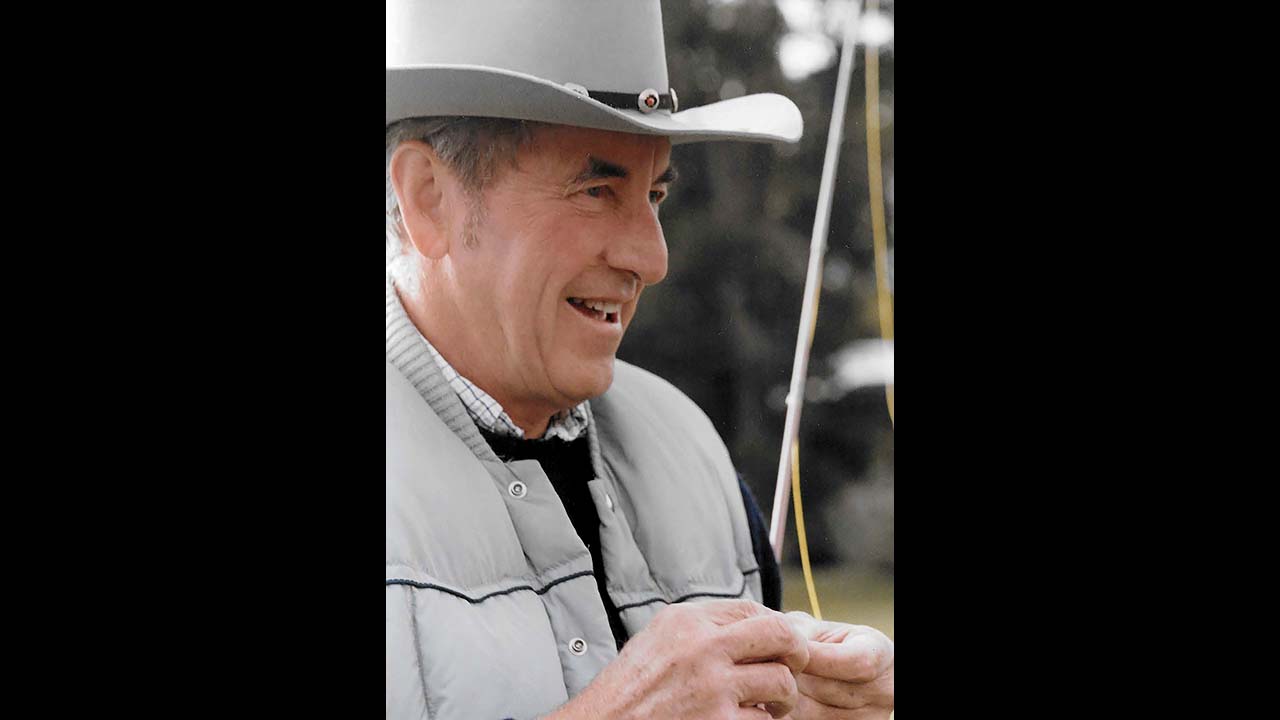 Aviation titan and tilt-rotor pioneer, Leonard M. Horner, known as Jack, passed away on April 26th, 2022 at the age of 95 from natural causes. He left this world much in the same way that he led his life — with determination and strength through adversity.
Son of Horace M. Horner and Lela Shumate of Hartford, CT, Jack was preceded in death by his loving wife of over 50 years, Patricia Doak Horner, his second devoted wife, Linda Marlow Castle, his son James Horner and his sister Lela Horner.
Jack's legacy lives on in the surviving members of his family: his children Julia "Barry" Capistron and husband Jon of Middleboro, MA; John Horner and wife Jane, of Austin, TX; Jacquelyn "Carter" Harty and husband Rob of Dallas, TX; his nine grandchildren and nine great-grandchildren. His spirit endures with the Castle family along with countless others whose lives were enriched and who benefitted from just knowing him. To know Jack Horner was to know a gentleman, a caring soul and a charming friend.
Jack's journey in life brought him to many corners of his beloved country and the world. Upon graduating from Phillips Academy Andover in the spring of 1945, Jack enlisted into the United States Marine Corps to serve his country in World War II. After the War ended, he was admitted into the Naval Reserve Officer Training Course at Yale University in 1947.
Upon graduation in 1951, he served as a decorated infantry officer and aerial observer during the Korean War. Jack rose to the rank of captain after earning his wings and completing helicopter training during his service with his Marine Fighter Attack Squadron until his honorable discharge in 1956. In that same year, he joined Sikorsky Aircraft of Stratford, CT as an aide but quickly advanced through the ranks of the aviation industry before joining Bell Helicopter Textron of Fort Worth, TX in 1974 as vice president.
By 1983, Jack was named president and then chairman of the company in 1991 before his retirement in 1992. His influence on tilt-rotor innovations shaped commercial and military aviation from its inception, and his impact continues to be felt to this day.
An avid skier, hunter, fisherman, and all-round sportsman, Jack cherished time spent with family and friends upon the New England coastline and the Green Mountains of Vermont. He made homes amid the oaks of Connecticut, the plains of Texas, and a college community in Virginia. Many fond memories were framed within the winding rivers and sloping hills near the A Bar A ranch in Wyoming.
He had so many places he considered home, friends around every corner and was never without a story to share. Jack often sat with his little black address book and would choose a friend or acquaintance, surprising them with a phone call looking to catch up, share a hearty laugh, or schedule a long-overdue get together.
Always up for an adventure, Jack lived life to its fullest whether that be horseback riding, whitewater rafting, or "helicopter camping" across vast landscapes. His limits were as endless as the horizon, save perhaps for skydiving because as he would state, "Why would you ever jump out of a perfectly good airplane?" He was truly a conquistador of the skies. May we all live as long and as full of a life as he. Happy trails to you — until we meet again.
I wish that I was a yellow bird
I could fly away with you
But I am not a yellow bird
So here I shall sit, thinking of you.
A memorial service will be held at 11:00 am on June 11, 2022 at Emmanuel Church, 285 Lyons Plain Road, Weston, CT. In lieu of flowers, the family kindly asks that you make a donation in honor of Jack Horner to autismspeaks.org.