Governor Lamont Drops By, Shops Local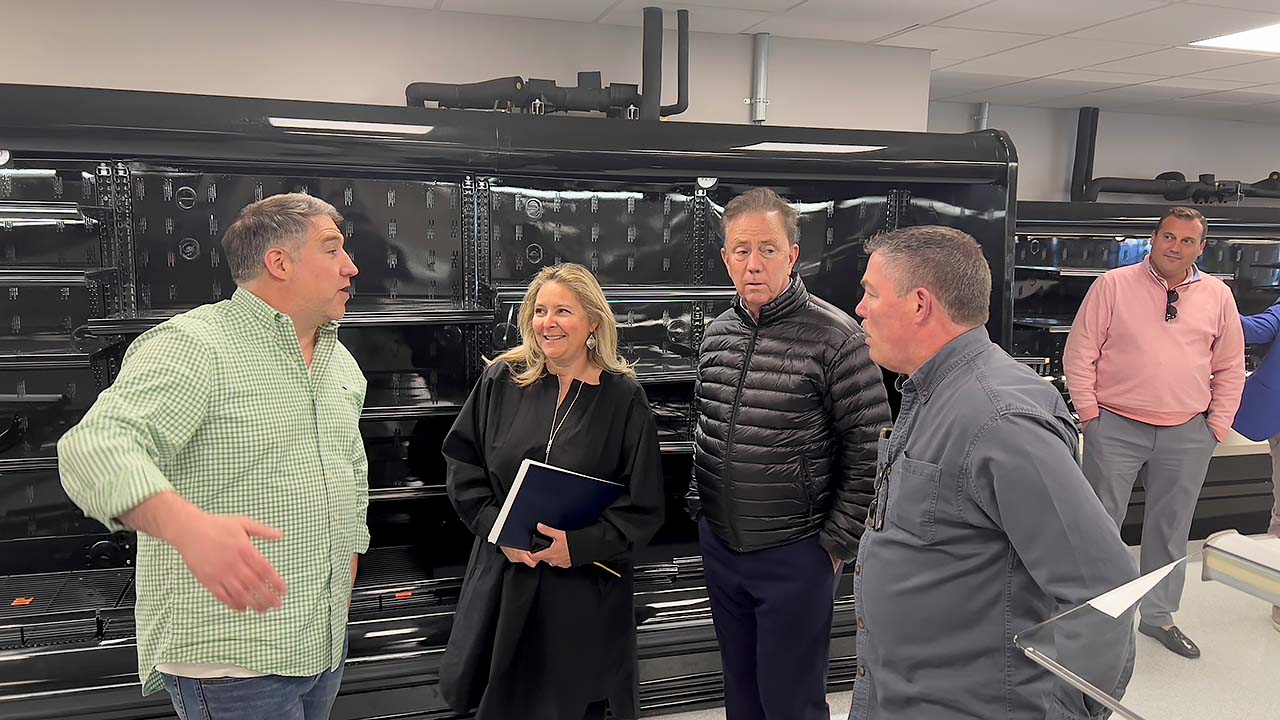 "There's a great spirit in this town!" declared Governor Ned Lamont, after a whirlwind walk around the Town Hall campus and Weston Shopping Center with First Selectwoman Samantha Nestor on Thursday evening.
Mr. Lamont and Ms. Nestor met with the proprietors of the soon-to-open Lily's Weston Market, the governor got Weston swag at Weston Pharmacy, bought a bottle of wine at Peter's Spirit Shop, chatted with management, staff, and patrons of the Lunch Box, and had his picture taken with local residents.
The governor was pleased to hear how shopping center businesses survived the pandemic, praised the resilience of the town, and seemed to delight in Ms. Nestor's description of Weston's real estate revival.
Below, a 34-second video and a slideshow of photos from Governor Lamont's visit.