Sports Clubs Get a Break From the Selectmen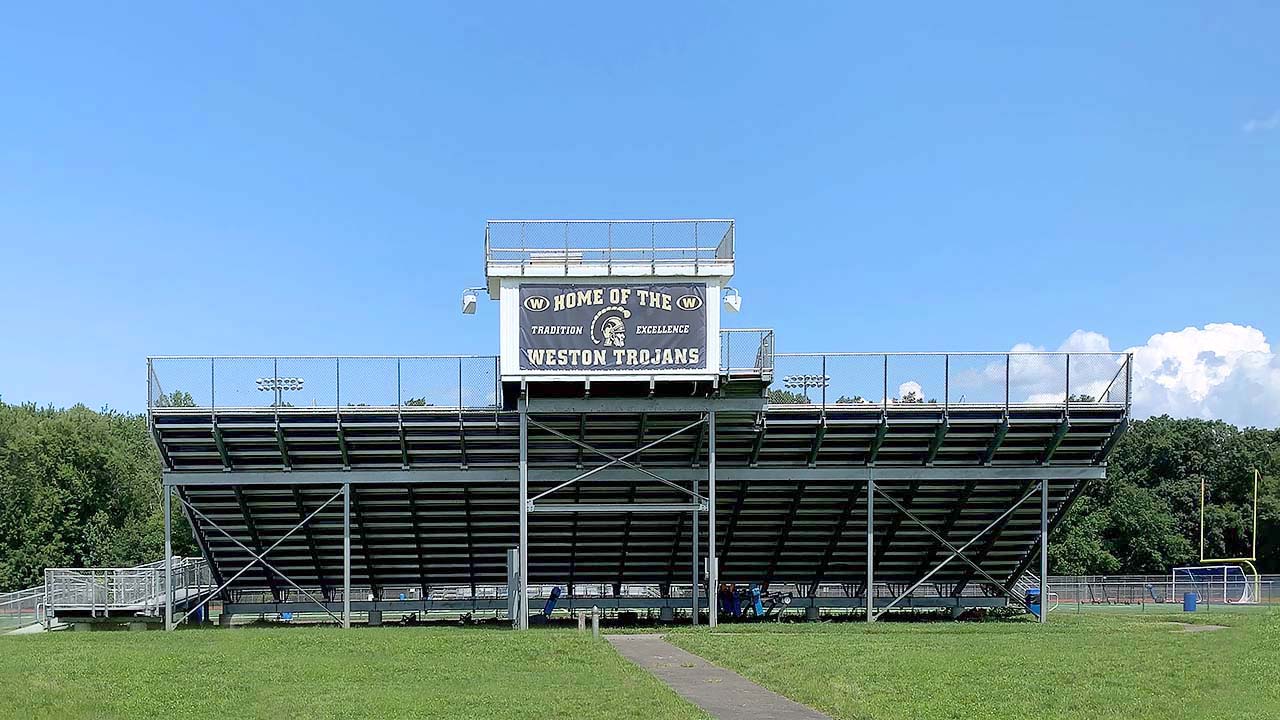 Four Weston sports clubs were given a measure of financial relief on April 20 by the Board of Selectmen, who voted to forego payments the clubs have been making for almost 15 years to reimburse the Town for construction of high school stadium bleachers and the Booster Barn.
All told, annual payments by the Weston Booster, Gridiron, Lacrosse, and Soccer clubs amount to roughly $16,000 each year, but will no longer be collected beginning in fiscal year 2023-24. The Selectmen agreed that the money, a portion of participation fees paid by student athletes, would be put to better use by the clubs to fund uniforms, equipment, and other needs.
First Selectwoman Samantha Nestor said the original payment agreement, made in 2008, came with an expectation that private donations would offset the total obligation. Those donations apparently did not materialize, burdening the clubs far longer than anticipated.
The Selectmen's decision did not involve an appropriation of funds. Income from club payments will simply no longer appear as a revenue item in the budget beginning in fiscal 2023-24, a year when the Town's debt and debt service payments drop by millions.
First Selectwoman Nestor advised the clubs of the Board's decision in a letter this week.