Richard Keene Troxell, 92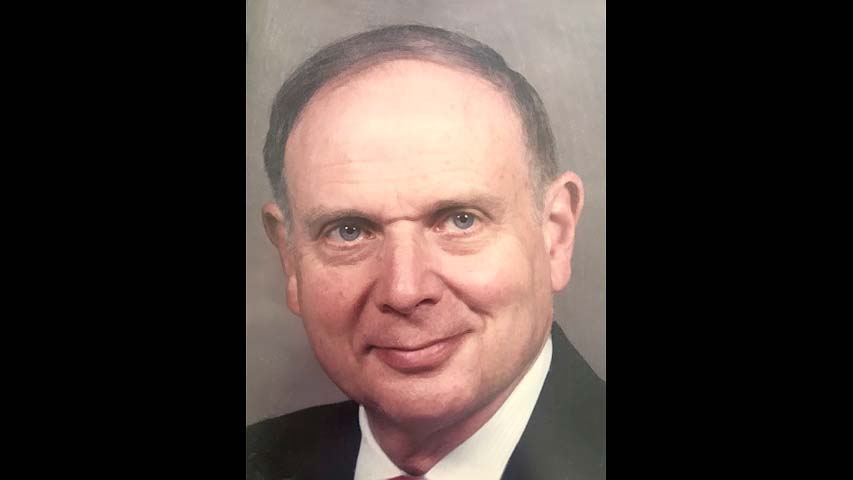 Richard Keene Troxell, 92, of Weston passed away peacefully at his home on April 19, 2022.
Dick is survived by his beloved wife of 69 years Jacqueline "Jackie" (Taschl), his daughters Julie Alexandre (James) and Susan Haven (Brent), his son John (Jackie), his grandchildren David (Madeleine), Francie, Stephen and Betsy Alexandre, Melanie Haven, Chelsea Fredericks (Darryl), and Hayley Hasanlliu (Juxhin), his great grandchildren Miley and Kylie Fredericks, Nathan Weeman and Deja Hasanlliu, and his nieces Meredith Leroy (Alan) and Katie Dixon (Jim). Dick was predeceased by his loving parents Willard W. and Daisy (Wood) Troxell, his sister and brother in law Anne and Joseph Paine, and Jackie's parents John and Lillyan Taschl.
Born in Baltimore, MD, Dick graduated from the Baltimore Polytechnic High School (1946), Hamilton College (1950) where he was elected to Phi Beta Kappa, and Harvard Business School (1952). He and Jackie met at a Wellesley College mixer in September 1951, married in July 1953, lived in Dayton, OH, Evanston, IL, Sharon, MA, Walpole, MA, and for the last fifty years Weston. Dick served in the US Air Force, and then was a finance executive at the Kendall Company and the General Reinsurance Corporation. He retired in 1993.
Dick's true passion was serving the communities in which he lived. He was a Selectman and Town Moderator during the eleven years the family lived in Walpole, and an active member of the United Church.
In Weston, he and Jackie are much beloved members of Norfield Congregational Church. Dick was on Weston's Board of Finance for five years, and the Panel of Moderators for 27, including eight as Chairman, and was a founding member of the Weston Kiwanis Club. He brought local history alive for young and old alike as a docent at the Weston Historical Society. On election day, he took great joy in working the polls.
Armed with an encyclopedic knowledge of history, Dick spent his retirement years traveling the world with Jackie at his side, visiting her extended family in Austria, retracing his father's World War I assignment in France, and exploring London, Tokyo, Alaska, and the National Parks. At home Dick relished family gatherings where his sense of humor and quick wit took center stage.
The family would like to thank Lidia Erdos for her loving care of Dick and Jackie, as well as the compassion shown by Jacqueline, Rose, Rosalie and Sheila of Visiting Angels of Fairfield during Dick's final weeks.
A Memorial Service to celebrate Dick's life will be held on Sunday, May 15, 2022 at 12:00 p.m. (noon) at Norfield Congregational Church, Weston. In lieu of flowers, please consider donations to Norfield Congregational Church, 64 Norfield Road, Weston, CT 06883 or The Kiwanis Club of Weston Foundation, Inc., P.O. Box 1033, Weston, CT 06883. To offer online condolences to his family please visit www.boutonfuneralhome.com.