All-Girls Robotics Team Seek World Title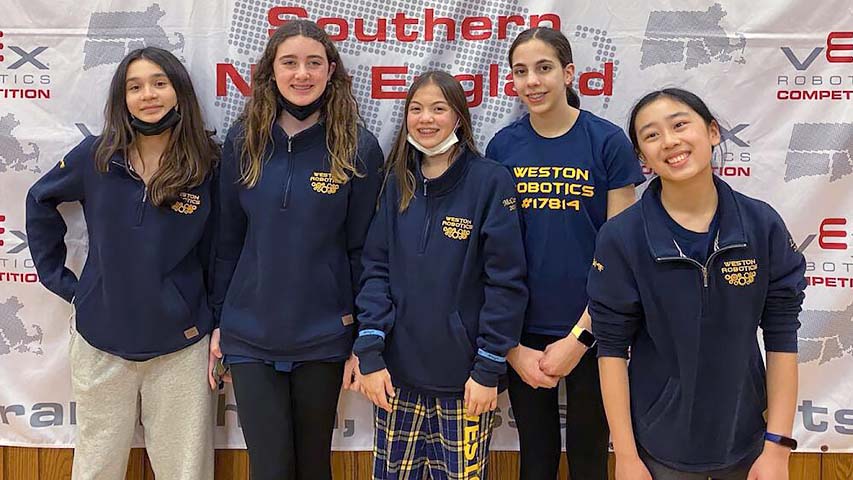 Contributed photo
Weston will be represented at the VEX Robotics World Championship tournament in May by a team of eighth-grade girls, who qualified by taking third place at the Southern New England regional competition last month.
The team of Ashley McCain, Isabella Fournier, Emma Spellacy, Deanna Russo, and Angela Zhao has been together since sixth grade. At the regionals, they competed against 42 other teams to secure one of only nine invitations to the World Championships.
The tournament takes place in Dallas, so a GoFundMe drive has been set up to help defray the cost of travel and living.
The VEX Robotics World Championship competition is put on by the Robotics Education & Competition (REC) Foundation, whose mission is to increase student interest and involvement in science, technology, engineering, and mathematics.
The competition includes student-led teams from elementary schools to the university level, who showcase their game strategy, design, and teamwork skills in pursuit of the title.