James Thomas (JT) Winton, 82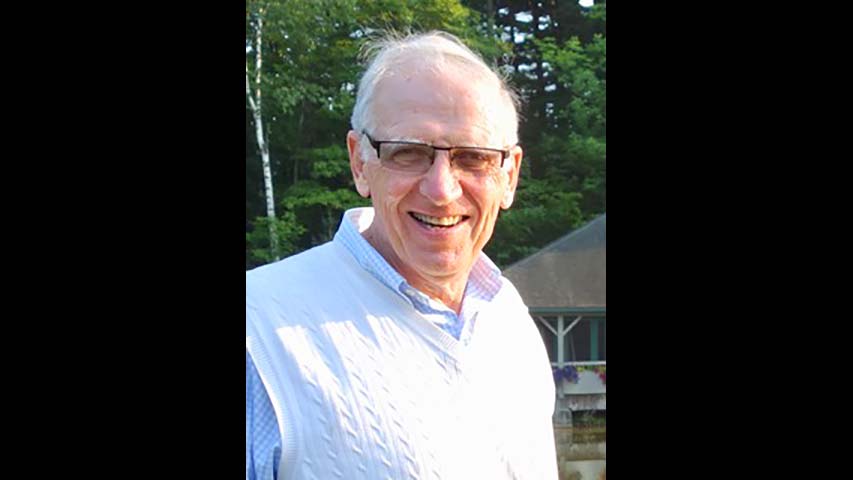 James Thomas (JT) Winton passed away on April 10, 2022. He was the third boy born on May 23, 1939 to Thomas and Elisabeth Winton in Chicago Illinois. He joined big brothers Dave and Richard who never had to put up or take down the storm windows, but JT always had to perform both every Winter and Spring.
He attended Barnard Elementary school and endured Mrs. Dorner, who taught 3rd grade, and was known to put disobedient students in the waste basket upside down. After graduating from his beloved Morgan Park High School in the south side of Chicago, he matriculated to DePauw University, where in 1961, he met the love of his life, Musette Ryan. A brief courtship resulted in a 60 year marriage. Musette should have known what life would be like as he proposed to her in the back seat of a car, driven by a friendly couple who picked them up, as JT's car had run out of gas.
After graduating from DePauw, Musette and JT moved to Riverside, IL. JT worked for General Foods, while completing his MBA at Northwestern University. With Andy in tow JT's job took him to Omaha, NE which he often referred to as Omahaha. Shortly thereafter, JT was transferred to White Plains, NY to set up a computer program for the General Foods sales force. In 1967 Amy was born.
From General Foods, JT joined Glendenning Associates as a marketing consultant which gave him the opportunity to work and explore many different companies as he wasn't certain what he wanted to do when he grew up. Post Glendenning, JT co-founded the Connecticut Consulting Group which was eventually acquired by D'Arcy Masius Benton and Bowles. After retiring at age 55, JT remained active on the Welch Board of Directors for many years.
JT and Musette retired to Ocean Reef and Weston, CT. JT spent countless happy days with Musette and many friends at Ocean Reef, Aspetuck Valley, and Winged Foot. An avid golfer, photographer and lifelong "talker," JT also loved to travel and did so regularly with Musette, and friends.
JT possessed a warm and infectious smile that lit up every room he entered. He was a lifelong learner and could digress on any subject for as long as one would listen. As a friend once said, "he was very loquacious." JT loved numbers and everything went on a Lotus spreadsheet when most were not even using PCs. He was particularly proud of his Lotus 1-2-3 spreadsheet that tracked every Christmas ornament. He even loved organizing the dishwasher and pantry, although he never cooked.
As a husband, father, grandfather and friend he was always generous with his time and taught us all the value of being kind, and living life to the fullest. He loved telling jokes, particularly those about himself. He is survived by wife Musette, son Andy, of Newton, MA, daughter Amy and son-in-law Gunnar Hubbard, of Falmouth ME, and four beloved grandchildren Kenison Winton, TJ Hubbard, Abby Hubbard and Sydney Winton.