Jared King Earns Master of Science Degree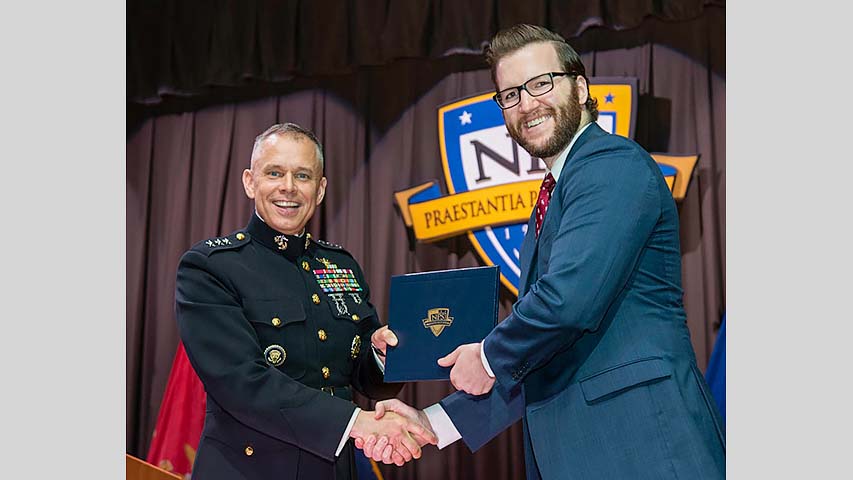 Left, U.S. Marine Corps Lt. Gen. Matthew Glavy. Right, Jared King. Contributed photo
Jared King, son of Roger and Barbara King, received a Master of Science in Systems Engineering from the Naval Postgraduate School in Monterey, California on March 25.
The ceremony included 248 American and international military officers and Department of Defense civilians.
Calling the graduates "Warrior scholars," NPS President Vice Admiral Ann Rondeau, USN (Ret.), said, "You're the future of our ability to be invested in the war fight that is in front of us no matter where it might be and to understand your value to that fight."
Mr. King, a 2011 graduate of Weston High School, earned a bachelor' degree in Mechanical Engineering from the University of Maryland in 2015. He is a ship designer for the U.S. Navy, Naval Surface Warfare Center, Carderock Division, the international leader in surface and undersea vehicle science, ship systems and related maritime technology.