Young Odyssey of the Mind Team Takes on the World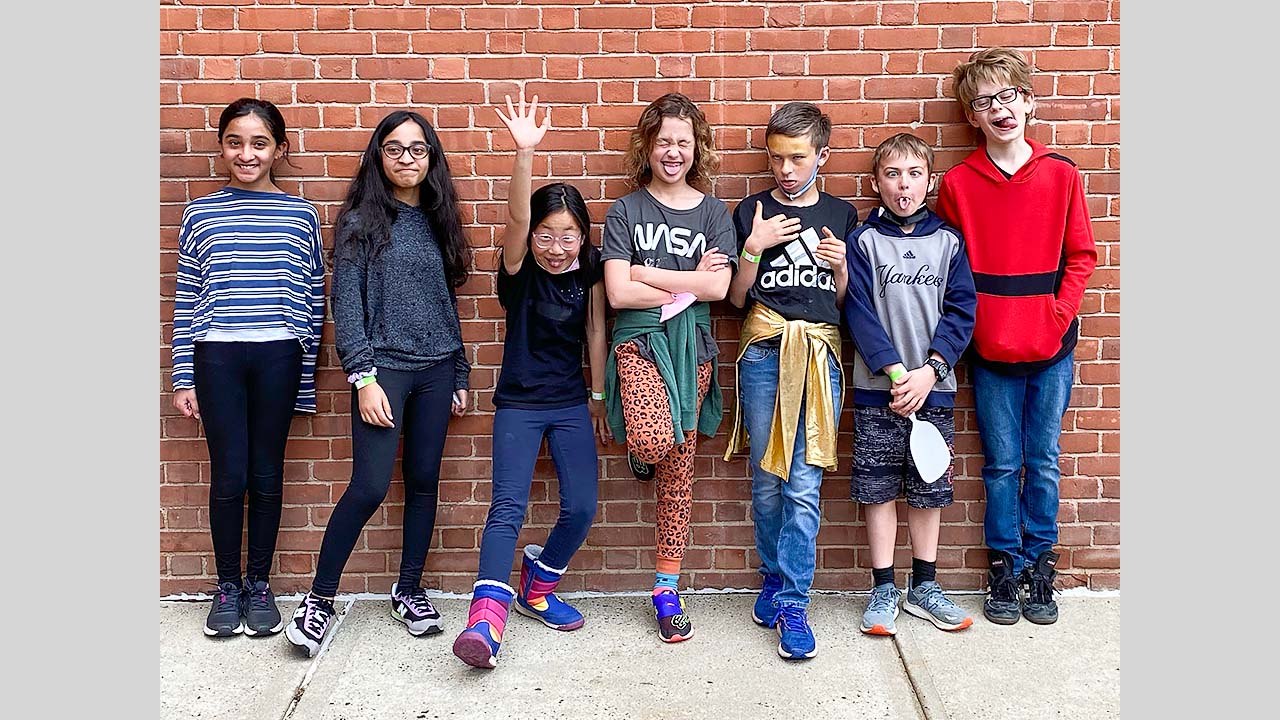 Contributed photo
A first-time Weston Odyssey of the Mind team of fourth and fifth graders won second place at the Connecticut state championships, which means the team will compete in the World Championship competition in May at Iowa State University.
Before they take on the world, the team has to get there, which doesn't come cheap. So a fundraising effort is underway. Several events are planned, but right now donations can be made to a GoFundMe campaign.
The team of James Bailey, Oscar Egmond, Marren Hersey, Emmett Jones, Maia Lee, Riva Talekar, and Sia Talekar, coached by Michelle Lee, took on a difficult challenge in the state tournament to construct a strong wooden structure within strict limits.
Odyssey of the Mind teaches students how to develop and use their natural creativity to become problem-solvers. The rules require students to devise solutions entirely by themselves, without outside guidance.
As the team went about its work, said Coach Lee, "the kids learned teamwork and how to support one another and leverage each other's strengths." She said the team had "builders, script writers and costume/prop designers," who produced an impressive structure.
In the photo above, from left to right: Riva Talekar, Sia Talekar, Maia Lee, Marren Hersey, Emmett Jones, James Bailey, Oscar Egmond. Below, a team get-together.