Budgets Proposed with Minimal Mill Rate Impact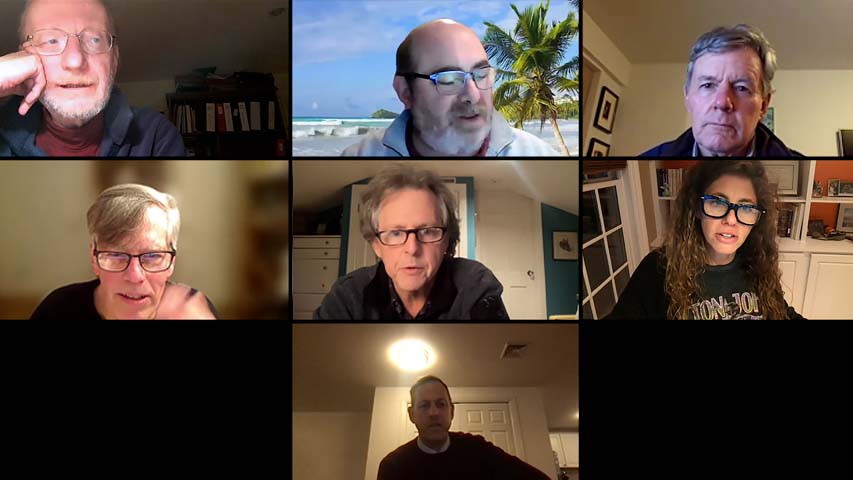 Budget proposals approved unanimously by the Board of Finance on March 31 would keep the mill rate nearly flat, potentially increasing by only twelve hundredths of a percent, about four cents.
The Board will set the final mill rate for fiscal year 2022–23 on May 9, following a public vote in the Annual Town Budget Meeting Referendum.
A new mill rate of 32.96 would increase the property tax bill for a home valued at the median ($688,143) by one dollar and 27 cents a year.
Despite rising costs and increasing capital improvement needs, pressure on the mill rate was relieved throughout the budget process by strong revenues, Grand List growth, and cash from the sale of the Fromson-Strassler property.
The school district also found opportunities to reduce its operating request by $265 thousand. Savings were also found in the much smaller Town budget.
The Board of Finance was able to erase almost all of a potential 2.2 percent mill rate increase by changing course on how certain benefits for retirees are funded.
OPEB
An analysis and recommendation by Board of Finance member Michael Imber, who specializes in municipal finance professionally, led to a net $367,000 reduction in operating budgets for "other post-employment benefits" (OPEB).
OPEB are benefits other than pensions that employees receive as part of their retirement package. Medical insurance is the most significant OPEB offering.
In 2009, Weston established a special OPEB reserve account, made deposits for several years, then allowed the fund to grow from healthy returns on investments without making additional contributions between fiscal years 2013 and 2021. Claims, however, were paid from the operating budget, not from the reserve. As a result, Mr. Imber explained, the account is now over-funded.
Mr. Imber proposed that contributions to the OPEB reserve resume at a level guided by actuarial assessments and that expenses be paid from the fund. He noted that Weston's OPEB reserve is unique. According to the Town's actuary, more than half of Connecticut municipalities have no OPEB reserve at all, and the accounts of those that do are only about 32 percent funded, on average. Weston's account is more than 100 percent funded.
The Board discussed two approaches to Mr. Imber's recommendation. The one adopted was somewhat more cautious than the other, but still produced a significant budget reduction.
The proposals
These are the budget amounts that will be presented to voters at the Annual Town Budget Meeting on April 28, which is held at the Weston High School auditorium at 8:00 pm. (Check-in begins at 7:00 pm.)
The Budget Referendum takes place on May 7 by machine ballot from noon to 8:00 pm at the Town Hall Meeting Room.
Board of Education operating: $56,391,182
Town operating: $14,685,746
Capital items: $2,431,071
In the Zoom screen above, the Board of Finance in March. Left to right in all cases, top row: Richard Bochinski, Michael Imber, Steve Ezzes. Middle: Jeffrey Farr, Rone Baldwin, Amy Gare. Bottom: Jamie Zeppernick.
Editor's Note, April 6, 2022: This article has been revised from its original for clarity on the history of Weston's OPEB reserve fund. It is also revised to include the dates, times, and locations of the Annual Town Budget Meeting and Referendum.