Candidate Profile: Ken Bernhard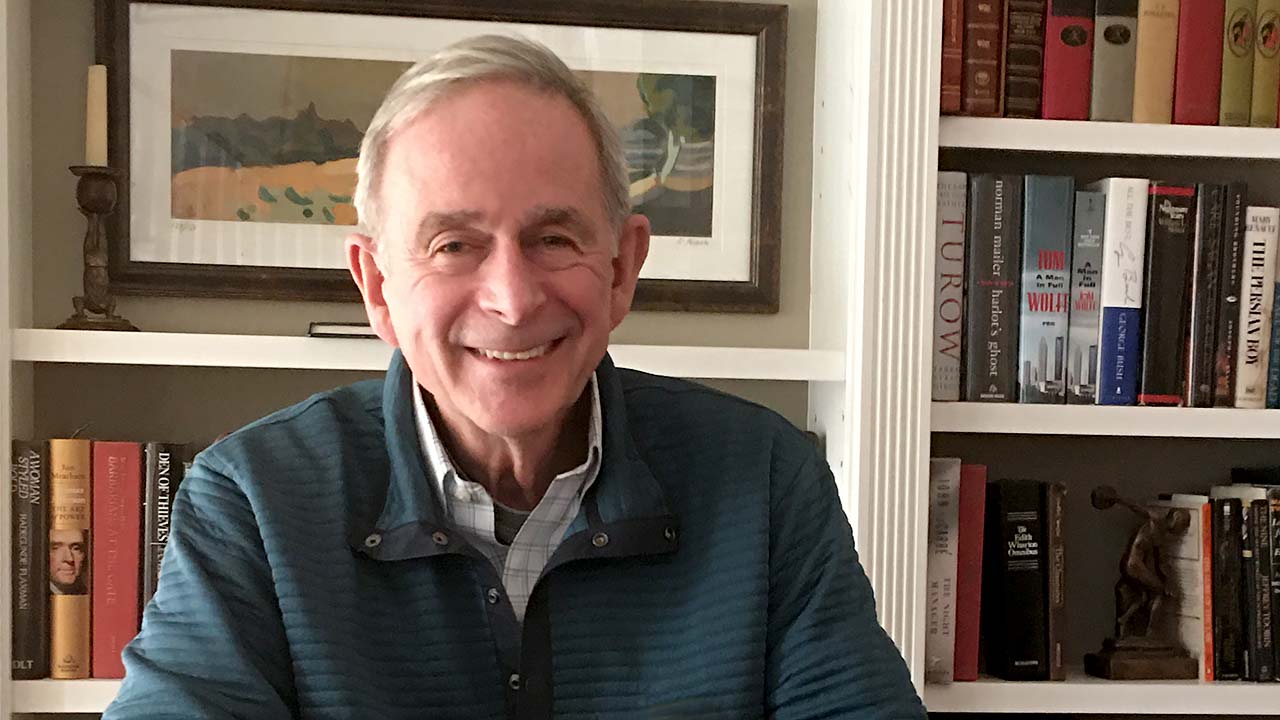 Contributed photo
Westport attorney and former state legislator Ken Bernhard seeks the Democratic nomination for the 26th State Senate district. All of Weston will be part of the 26th when new legislative district lines take effect next year.
Mr. Bernhard served in the General Assembly's House of Representatives from 1997 through 2005. In the late 1980s, he was a member of the Westport Board of Selectmen, and remains active in the town as a pro bono legal advisor to several nonprofit organizations.
He is also a pro bono advocate for animals who are the victims of abuse, and chairs the board of the Fidelco Guide Dog Foundation, which provides 30 to 40 trained German Shepherd guide dogs each year at no cost to those who need them.
"I feel a calling," said Mr. Bernhard. "We're at a unique time in Connecticut history. We have our fiscal house in order, but we have challenges that can and should be addressed now. With my experience in government, I'm in a unique position to be an effective advocate for the district."
In his earlier campaigns for office, Mr. Bernhard was elected as a Republican. But today, he said, "the Republican party has lost its mind. What's happening in many states is undermining our democracy. We need to protect democracy here in Connecticut."
Priorities
Mr. Bernhard said his priorities, if elected, would center around a principle to "protect what needs protecting," beginning with the environment and maintaining Connecticut's "effective and sensible gun laws."
He said a major focus would be on education, particularly in view of the "aftereffects of Covid-19" on children. "We need to enhance the education system," he said, "so they can catch up on what they lost from being isolated." In a similar vein, Mr. Bernhard said the state must provide access to mental health assistance for adults impacted by the pandemic, programs that will "help stabilize their thinking and focus on the future."
Of transportation, another priority, Mr. Bernhard said deficiencies in the state's highways and rail systems "are the same issues that existed 15 years ago." The difference between now and then, he said, is that current commitments of federal funds make resources available to address the needs.
"However," he said, "Fairfield Country needs to be represented effectively. It's all well and good to talk about a rail line from New Haven to Springfield, but we have trains with diesel engines that can't make it up a hill when there are leaves on the track. I mean, really?"
Mr. Bernard is an advocate for making voting more accessible and said he firmly supports early voting. He also said steps must be taken at the state level to protect women's rights to make their own health and reproductive decisions. "Roe v. Wade is under attack," he said. "If the majority [in the State Senate] were to change, who knows what would happen?"
On the topic of racial justice, Mr. Bernhard said, "Everything we do should consider the impact on minorities. We need to keep racial justice in the equation when we legislate." As an example, he said that, despite the region's high levels of air pollution and asthma rates experienced most acutely in areas with large minority populations, "often, we didn't adequately address the impact of things like where to locate recycling plants."
Further background
Since the early 1990s, Mr. Bernhard has served for several years at various times as town attorney for Wilton, Westport, and Weston. He is a member of the state's Judicial Review Council and the Connecticut Public Defenders Services Commission, which oversees a state agency charged with ensuring the rights of criminal defendants.
A former member of the U.S. Army Judge Advocates Generals Corps, Mr. Bernhard has taught law at West Point and constitutional law in several eastern European countries.
The 26th district seat is currently held by Senator Will Haskell, who chose not to seek a third term in favor of attending law school.
"I had no intention of running for office three months ago," said Mr. Bernhard. "But, when Will decided to step down, I really felt I should take the advice I give to other people, that if you care you have to get involved. So here I am. I'm involved."