Mildred Robinson Correll, 99 (Millie)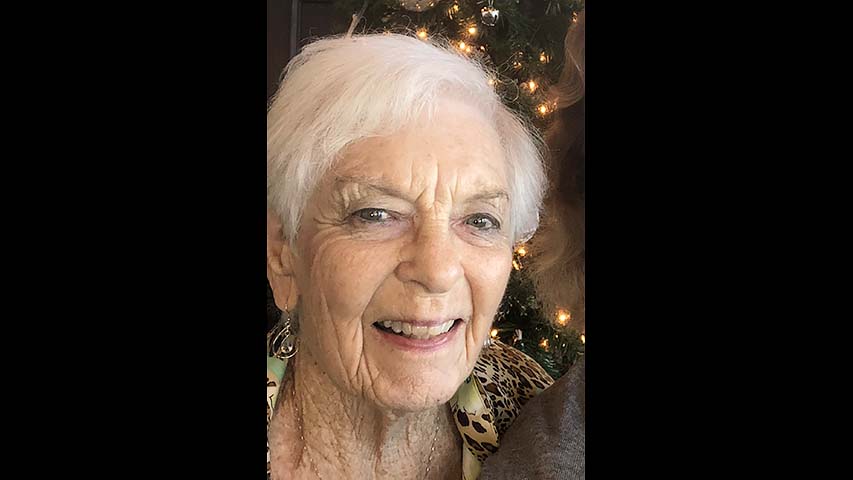 Millie was born on April 4, 1922 to Bland and Minnie Robinson of Charlotte, NC. She was the youngest child of four. Her sister Evelyn died at the age of one year. Her older brothers Bland Jr and Bill served, respectively, in the US Army and the US Navy during WWII.
Millie grew up during the Great Depression in a Craftsman bungalow in Charlotte. Her father was the Superintendent of the Dilworth Post Office.
She was happiest when she was reading some of the loads of books she borrowed from the Public Library. She attended Charlotte Public Schools and graduated with honors from Central High School in 1940.
After attending Business College she went to work at Union National Bank in 1941 and became the first female bookkeeper of any bank in Charlotte at the age of 21.
She and Bill Correll met in February of 1948 and were married in August of that year. Bill was serving as a Flight Instructor at Pensacola Naval Air Base after having served as a Naval Aviator in WWII.
Bill and Millie then started out on a journey of following Bill's aviation career, moving many times as he held various positions, first as a corporate pilot in Mobile, AL and finally as Chief Pilot and Director of Aviation for International Paper in White Plains, NY.
Three children were born. First Nancy in 1951, then Charles in 1954, and finally Amy in 1960. Nancy passed away in 1971.
During the twenty one years that Bill and Millie and family lived in Weston, CT, Millie was a volunteer in Weston Town Government. During that time she founded and served as Chair of the Weston Warm Up Fund, a 501(3)(c) fuel assistance fund for the people of Weston.
She enjoyed singing in the choir at the Norfield Congregational church in Weston, where she and Bill were active members and had many friends.
After Bill retired in 1990, they started spending winters in Vero Beach, FL, and moved to Vero full time in 1996. Bill loved playing golf and Millie enjoyed volunteering At the Vero Beach Museum of Art. They both loved gazing at the ocean.
They enjoyed traveling during their retirement years, especially to Paris.
They were married for 61 wonderful years until Bill passed away in 2010.
Millie continued to live in and maintain their beautiful home until just a few days before her death. She passed away peacefully and surrounded by love on January 8, 2022 at the VNA Hospice House in Vero Beach.
Millie is survived by her son, Chuck Correll, daughter Amy Correll, son-in-law Jamie Smith, and grand-daughters Allison Correll-Buss and Katherine Correll-Buss.
She also will be greatly missed by nieces Anne Torrence, Genie Munn, Susan Hickerson, and Gail Pope.
Millie requested a Service of Remembrance of her life to be held at the Community Church of Vero Beach. The date is yet to be determined.