Weston Historical Society Receives Two Grants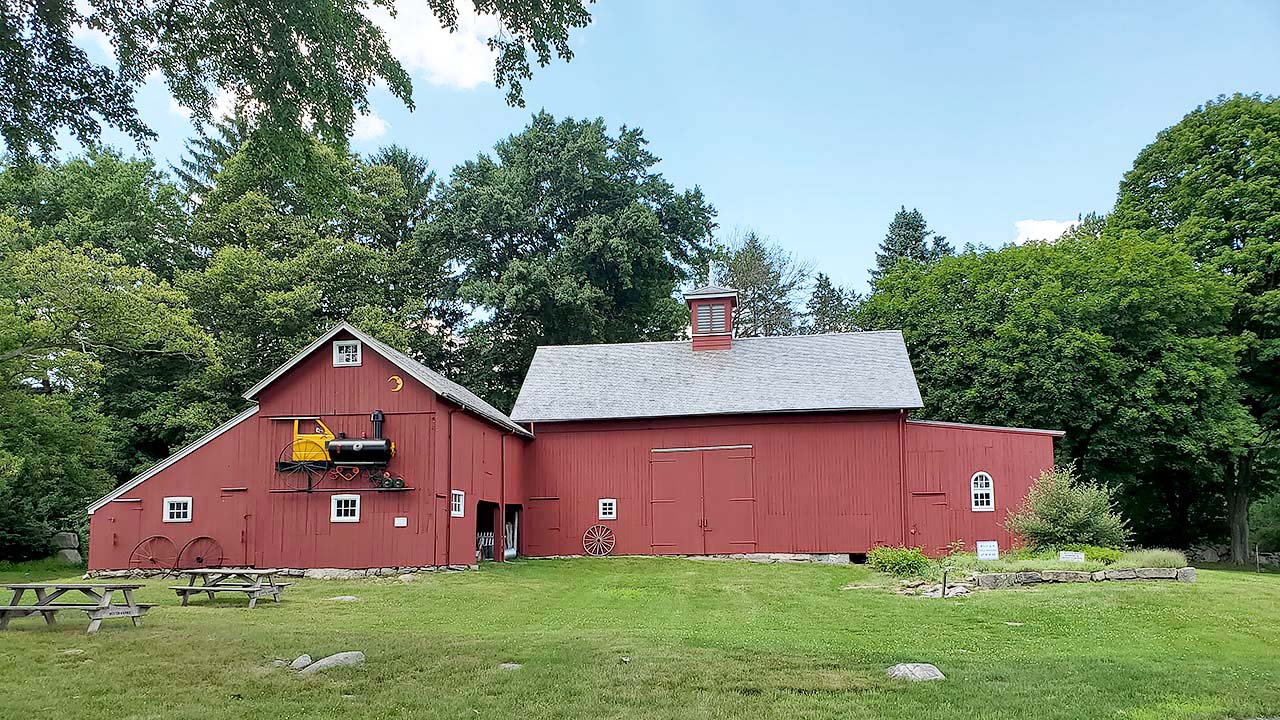 Contributed photo
Grants totaling $20,200 will help the Weston Historical Society hire consultants to rebrand and market itself beyond Weston and to catalog its collection of tools and farm equipment.
The two grants come from Connecticut Humanities, the state's nonprofit affiliate of the National Endowment for the Humanities.
Funding for a $10,200 CT Cultural Fund Operating Support grant to the Historical Society comes from the state Department of Economic and Community Development Office of the Arts.
624 organizations in Connecticut were awarded a total of $16 million from the fund, part of $30 million allocated by the General Assembly and approved by Governor Ned Lamont to, over the next two years, help cultural nonprofits recover from the pandemic and continue to serve communities.
With the marketing plan, Historical Society executive director Samantha Kulish-Fargione said, "We hope to draw people from all over Connecticut as well as New York. An increase in audience and awareness would help the Weston Historical Society financially sustain, as well as grow exhibits and programming."
A separate grant for $10,000 comes from American Rescue Plan Act funds proposed by President Joe Biden and approved by Congress in 2021. The National Endowment for the Humanities received $135 million to pass along to states.
Connecticut Humanities received $640,192 in ARPA funds and distributed them to 69 organizations in Connecticut as SHARP Capacity grants ("Sustaining the Humanities through the American Rescue Plan"). Among their targeted uses are strategic planning and making collections more accessible.
In its Coley Barn, Weston Historical Society has an assortment of farming tools and equipment to identify and inventory. The consultant's task will also be to help determine which ones should be conserved as the Society plans future Barn exhibits.
The goal, according to Ms. Kulish-Fargione, is to eventually make the collection available online, use the findings to "update and reinterpret the barn exhibitions," and to "engage the community in a deeper understanding of Weston's agricultural and industrial history."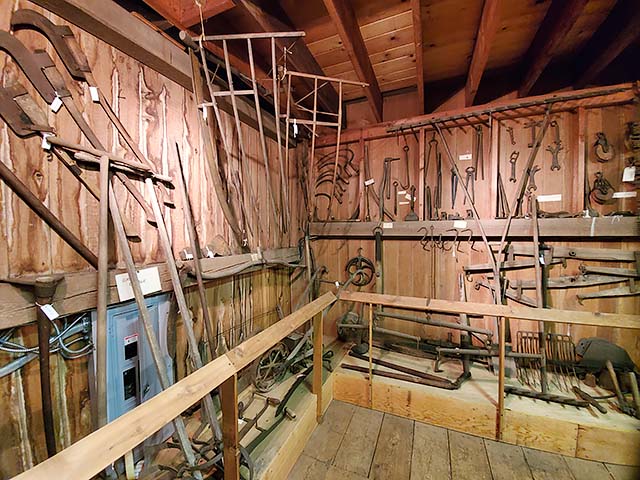 Inside the Coley Barn. Photo contributed by Weston Historical Society