Third Graders Learn Weston History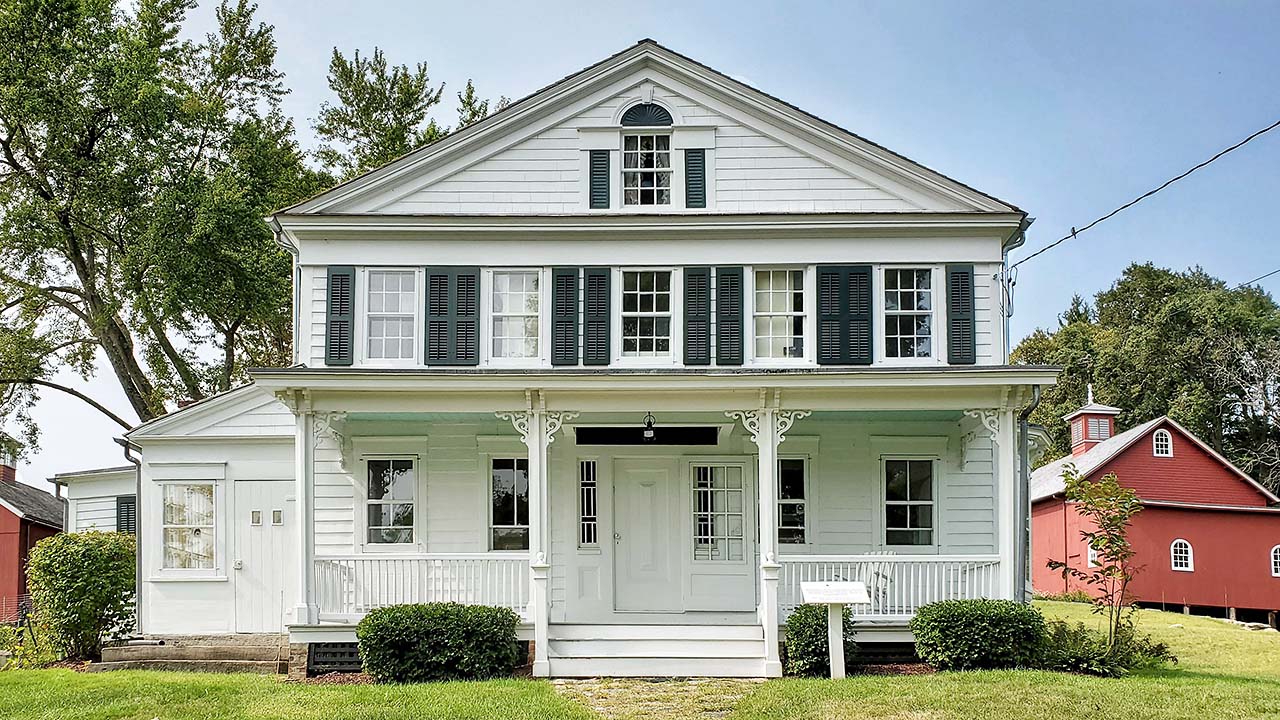 Over the course of four days in December, third-graders from Weston Intermediate School explored Weston's history in visits to the historic Coley Homestead, welcomed by the Weston Historical Society, hosting its first in-person field trip since the onset of the Covid-19 pandemic.
The third grade Social Studies curriculum includes a unit on Weston history, so the students toured the grounds and some of the buildings at the Historical Society. Outside the Coley House, they learned the history of the milk door, once used for dairy delivery, and the history of the milk wagon that was used by a local dairyman to deliver goods around town.
Inside the 1883 Coley Barn, students watched an antique corn sheller in action and saw historical objects from the Barn's collection. The Society's archive team, including Chris Dart, Dallas Kersey, and Skip Shaeffer led a discussion about life on a farm in the late 1800s. Students practiced lifting a milk pail and worked a butter churn from the 1900s.
On the map
In the exhibit hall, students participated in a hands-on Weston map activity, comparing a modern-day map of Weston with one from 1867 map. The activity was led by the Society's executive director, Samantha Kulish-Fargione, its president and vice president, Leigh Meccay and Pam Kersey, and trustee Leslie Weiss.
In a discussion, students saw old photographs and learned about the one-room schools of long-ago Weston, the town's mills and factories, and the village of Valley Forge, where the Saugatuck Reservoir exists today.
"We are happy to once again be able to have students visit the Weston Historical Society and engage with local history," said Ms. Kulish-Fargione. "We look forward to next year, when the Coley House restoration will be completed and we can incorporate those exhibits into the field trip."
Online resources
Teachers were given a link to the Historical Society's new Weston History Activity Book, which is available for download from the Kids Corner section https://www.westonhistoricalsociety.org of the Society's website. The activity book was written and illustrated by local college student Aidan Delgass and Weston High School student Abby Miles, with guidance by Ms. Kulish-Fargione and former Weston resident Joan Curran.
The book highlights eight historic locations in Weston. In each one, activities help a budding historian explore the town's history.
The Weston Historical Society is a 501(c)(3) non-profit organization. For more information or to donate, email info@westonhistoricalsociety.org, call (203) 226-1804, or visit on the web.
Weston on the map, then and now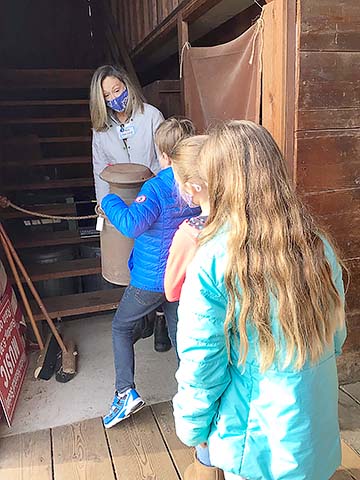 Students lift the milk pail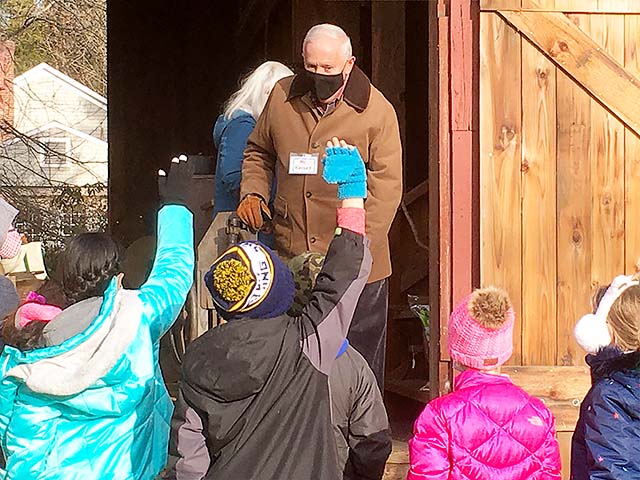 Students answer Mr. Kersey's questions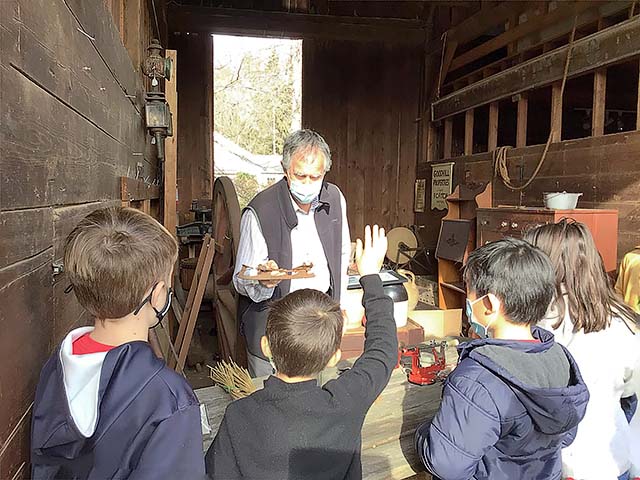 Students learn about farm tools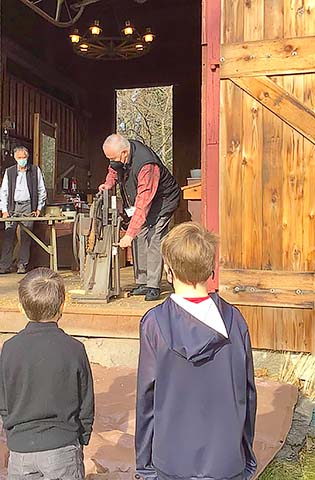 An antique corn sheller in action