Girl Scouts Donate "Blessing Bags"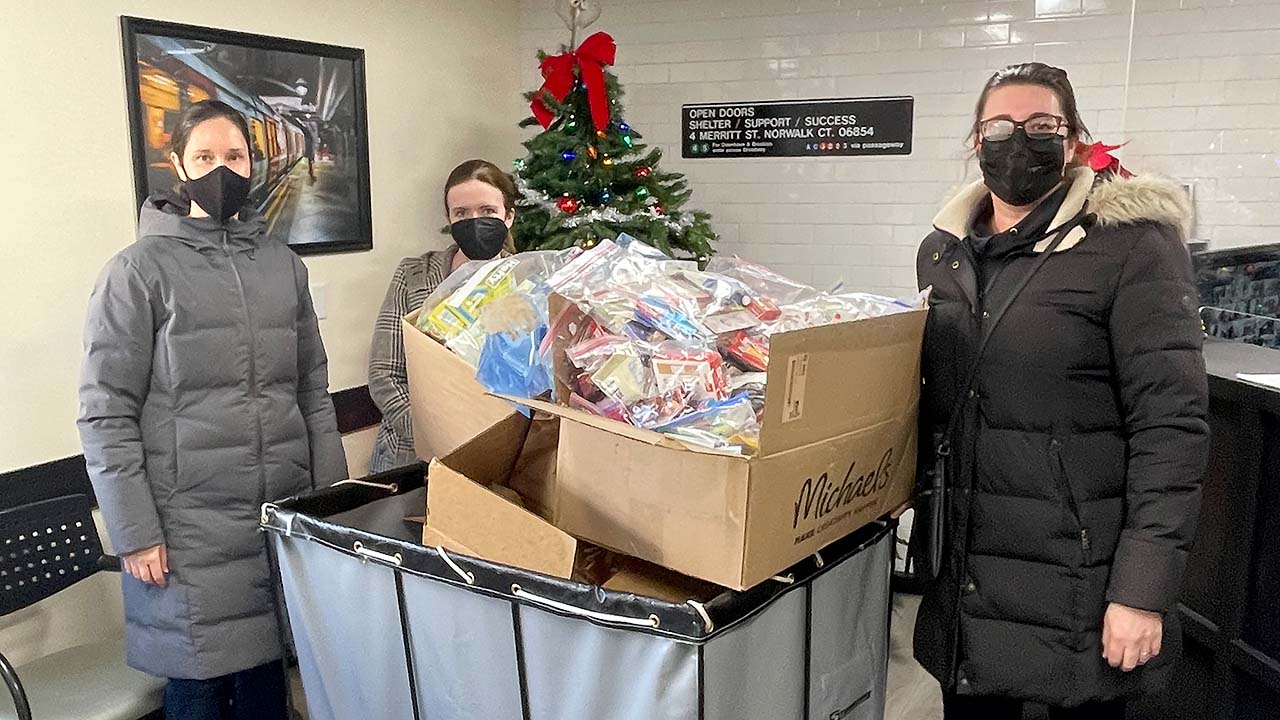 In the spirit of generosity for all the holidays, Girl Scout troops of all ages put together over 100 "blessing bags" this month to help the homeless.
The gift bags, mainly containing day-to-day life necessities, were donated to the Open Doors Homeless shelter in Norwalk.
Open Doors has been a resource for people dealing with poverty and homelessness in the greater Norwalk area for nearly 40 years.
Our thanks to Weston Daisy Girl Scout Troop 50325 leaders Jen DiDonato and Lauren Johnson for sharing photos. Our hats are off to all the Girl Scouts for their service to the community.