Weston Police Officer Steven Vichiola Sworn In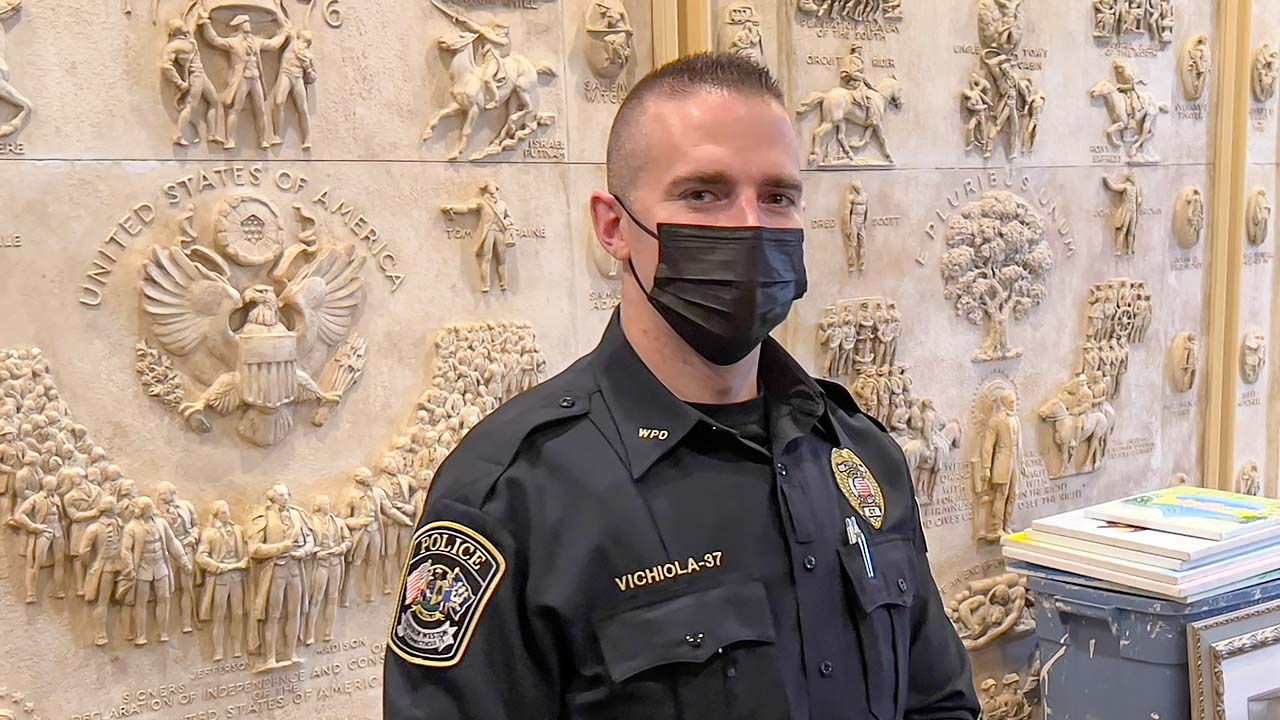 A new Weston Police officer, Steven Vichiola, was sworn in on December 8 at the Town Hall Meeting Room.
Officer Vichiola was introduced to those assembled by Police Commission chair Beth Gralnick. The oath was administered by First Selectwoman Samantha Nestor after a prayer by Rev. Dr. Bernard Wilson of Norfield Congregational Church, who serves as the police chaplain.
In keeping with Weston tradition, Officer Vichiola's badge was pinned to his uniform by his wife, Paige, as their young children, Officer Vichiola's father, and Ms. Vichiola's parents looked on.
Police Chief Edwin Henion described the hiring process for Weston police officers, which involves a challenging written exam, extensive interviews, a polygraph, a psychological evaluation, drug testing, and a comprehensive background check.
Because he is already State certified, Officer Vichiola will be fully up and running after two or three weeks of field training, where he will become familiar with Weston Police systems and get to know the town.
"As Steven is about to find out," said Chief Henion, "Weston is a great place to work."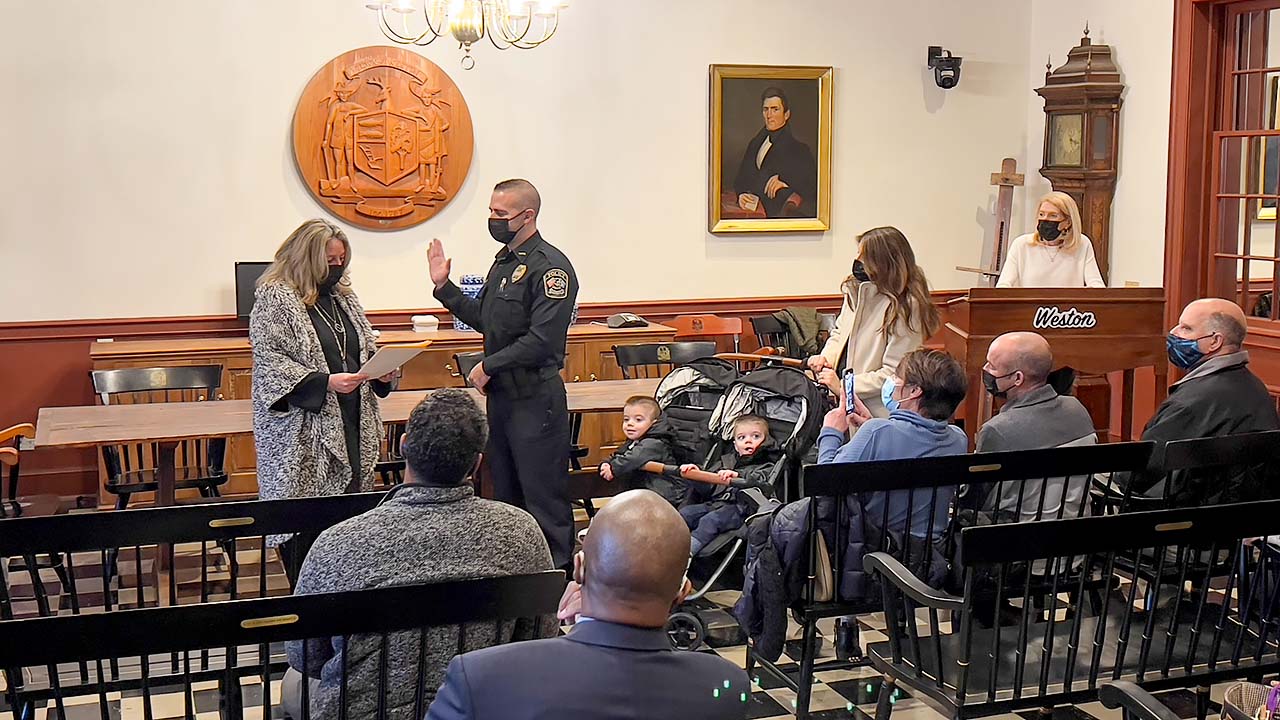 First Selectwoman Nestor administers the Oath of Office.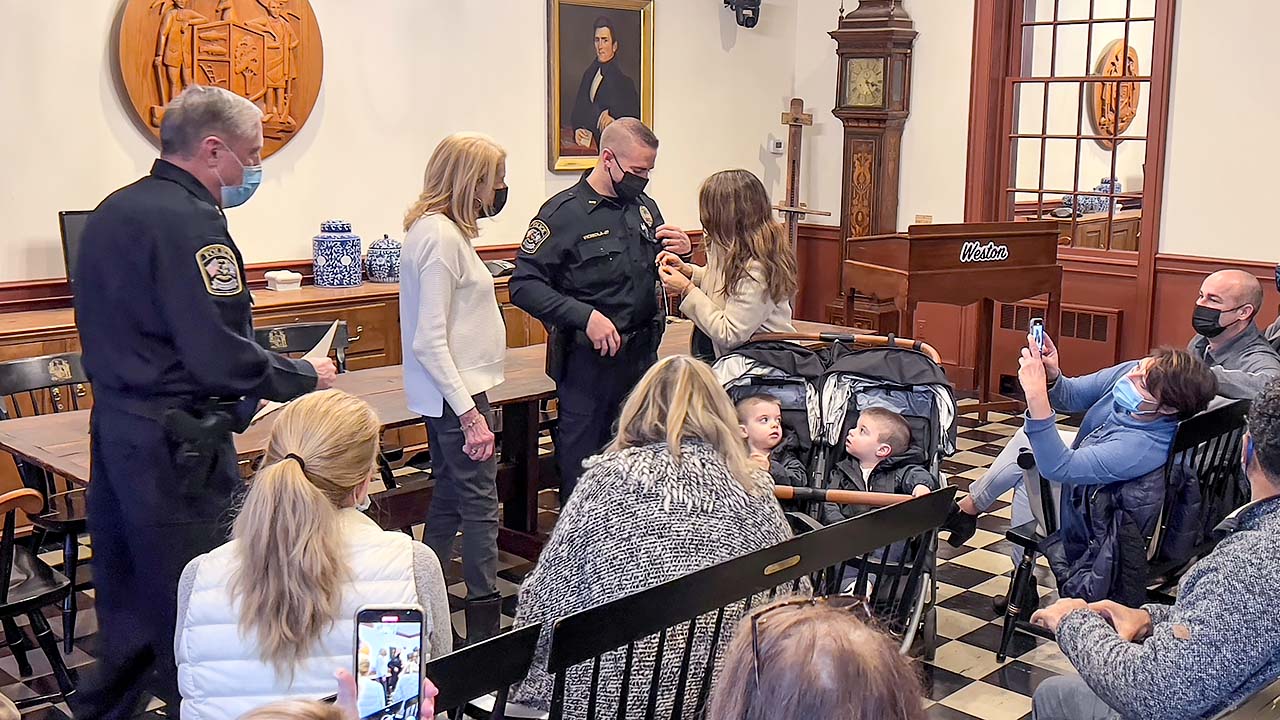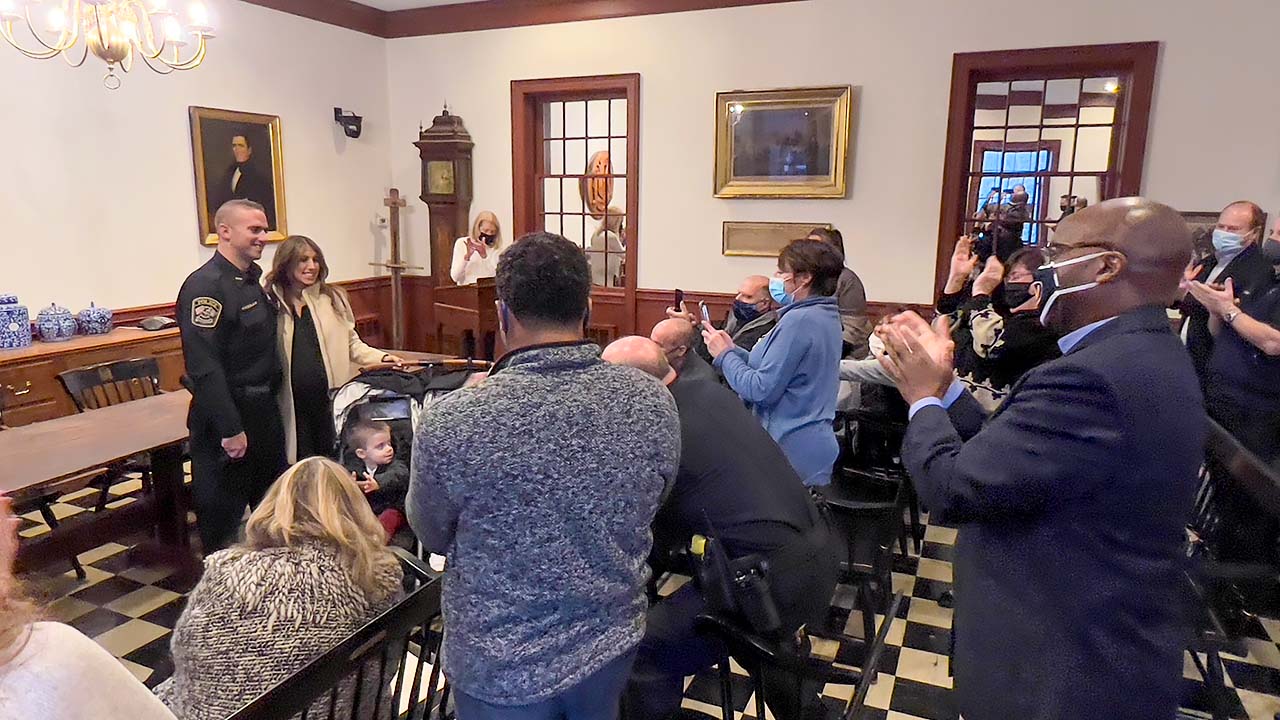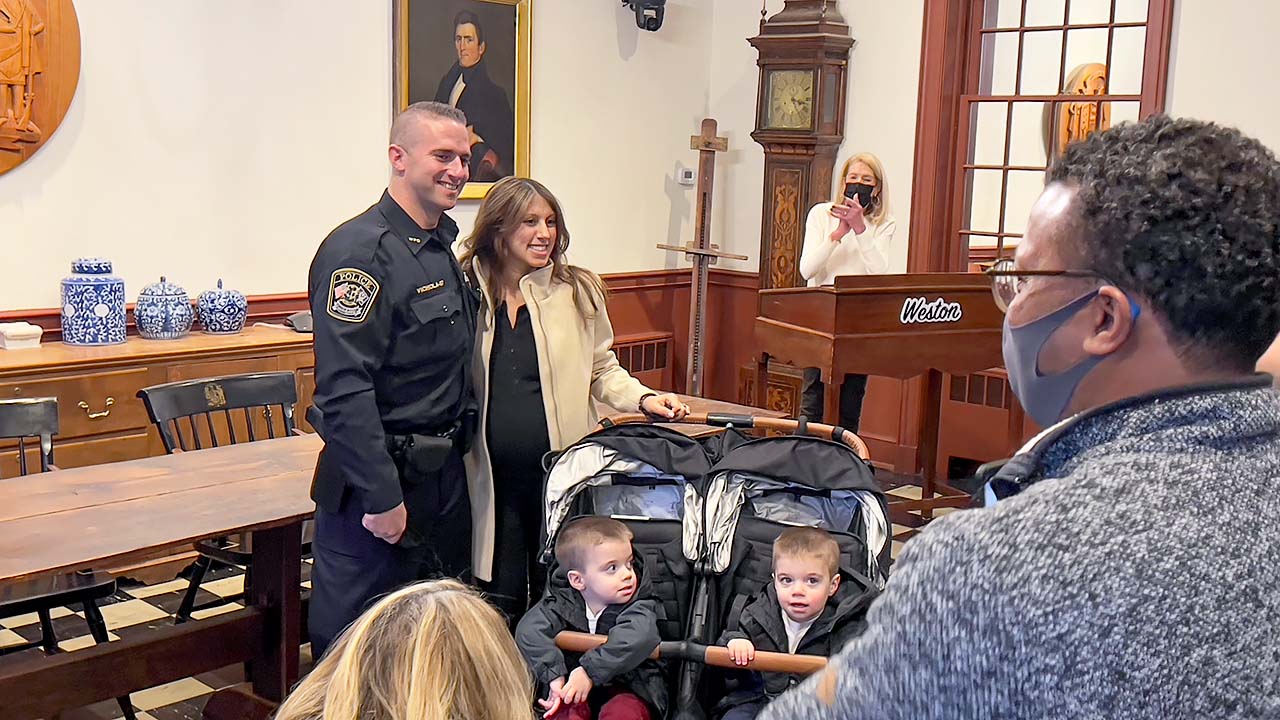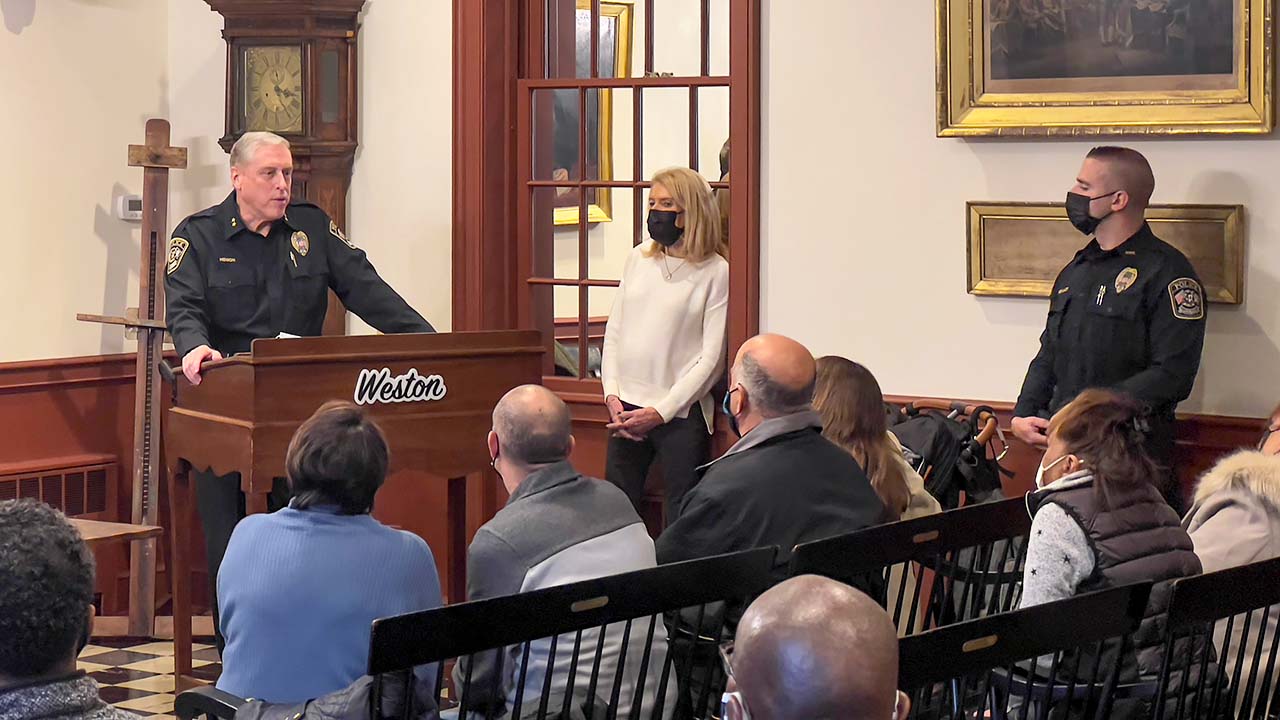 Chief Henion, Commissioner Gralnick, Officer Vichiola.