Weston Arts SPOTLIGHT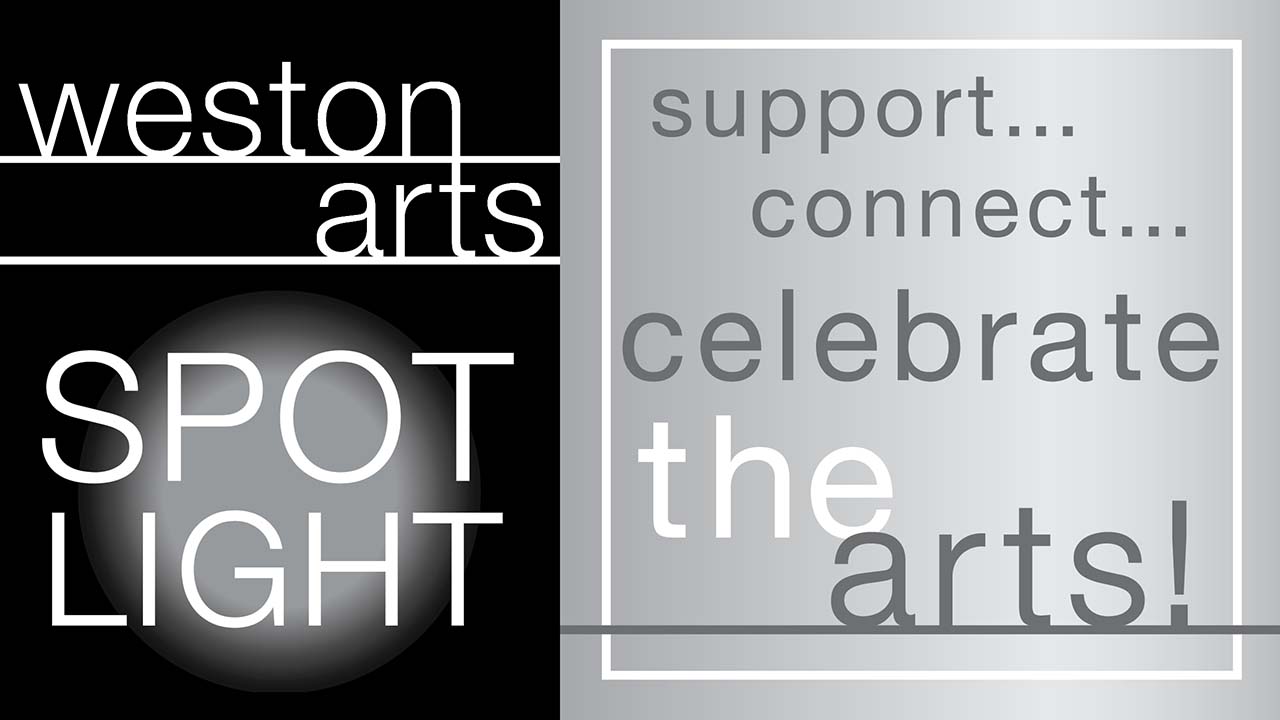 Welcome to WestonArts Spotlight, a new column from WestonArts, a non-profit volunteer organization dedicated to connecting, supporting and celebrating the arts in our community.
For those not familiar with WestonArts, let us introduce ourselves.
WestonArts has been raising funds to promote and develop the arts, fund scholarships, grants and donations since 2005. WestonArts also sponsors awards, and hosts art-related workshops, exhibitions and events that enrich the entire community of Weston.
In the summer of 2021, WestonArts hosted the First Annual Fine Arts Festival. It featured over a hundred exhibitors and a full weekend of live entertainment. An outstanding musical performance was given by José Feliciano and many local Weston musicians. It was an exciting and dynamic premiere event and will return in the summer of 2022.
Weston Arts celebrates local artists, both amateur and acclaimed, including painters, poets, musicians, dancers, directors, writers, performers, photographers, fashion designers, singers, sculptors, and genres yet to be imagined.
The WestonArts Spotlight column will highlight local artists, their stories, their inspirations, and their works along with announcements about upcoming performances, events and activities, including open studios, workshops and festivals where WestonArts will be a sponsor or participant.
The next event on the calendar will take place on Saturday December 11th, from 10:00 am – 2:00 pm at the Lachat Farm Holiday Market where WestonArts will host a Stars of Hope Silent Auction along with Weston Volunteer EMS.
Attendees will have the chance to bid on a Star created by some of Fairfield County's finest artists. All proceeds from this event will benefit Weston Volunteer EMS and WestonArts.