Barbara Anne King Wins Adult Fiction Honors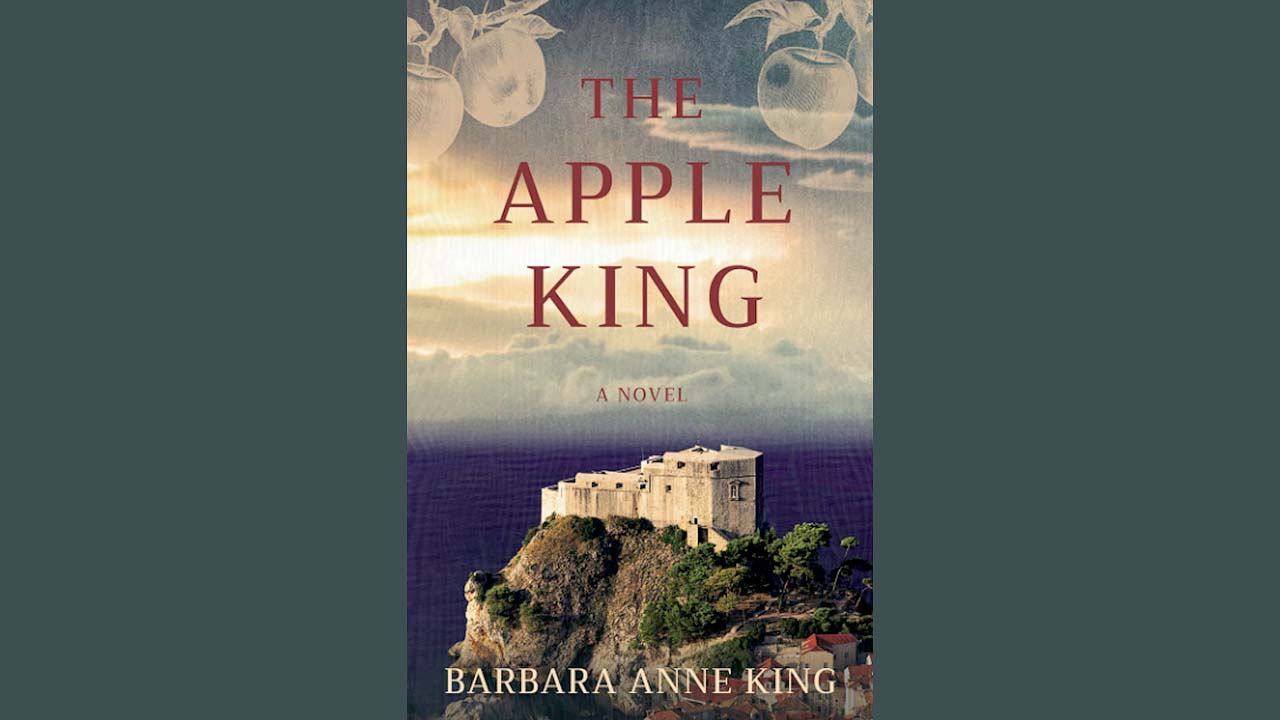 "The Apple King," a novel by Weston author Barbara Anne King, is the 2021 winner of the Connecticut Author Project Award for adult fiction.
The contest is sponsored by the Indie Author Project, a community of authors, librarians, curators, and readers. The Connecticut Center for the Book will hold events throughout the year to celebrate the award to Ms. King, who will be eligible for selection as Indie Author of the Year by a panel of industry professionals.
Ms. King said, "I am deeply honored that this book which holds so much meaning for me has received this important recognition. People in my hometown of Watsonville, California, where the book is set, share my joy."
"The Apple King" is a World War I historical fiction family saga about an immigrant whose ambitions take him from poverty in Croatia to, after a rocky start, finding fortune in the booming California apple business. But, years later, the shame of an impulsive act resurfaces when he hears word of his homeland's fight for independence, tearing his loyalty in two.
A Midwest Book Review said, "The Apple King is a compelling saga of struggle between generations, countries, political objectives, and social transformation. It brings readers into a compelling situation and the life of a young man challenged economically, morally, and ethically by many hard decisions in a fast-changing world."
Family ties
Ms. King said the concept for "The Apple King" was the result of serendipity at a book signing for her previous novel, "The California Immigrant," in Watsonville.
"A woman introduced me to a book about Croatians in our area. I purchased 'Blossoms into Gold' and was captivated by the Croatian pioneers' stories. When I discovered my relationship to patriarchs of the colony and apple industry, I felt a tug at my heartstrings and knew I had to tell their story."
Born and raised in Watsonville, Ms. King is a third-generation Croatian-American whose great, great uncles were pioneers in the town's apple industry, helping develop it into "the apple capital of the world."
She later graduated from UCLA with a political science degree, headed east for a job on Capitol Hill, worked in broadcast journalism and corporate public affairs, and eventually found home in Weston with her husband and three children.
Ms. King says she may have left California, but it never left her. She remains a California Girl who is a proud member of the Native Daughters of the Golden West.