Mark Twain Library Art Show, December 5–12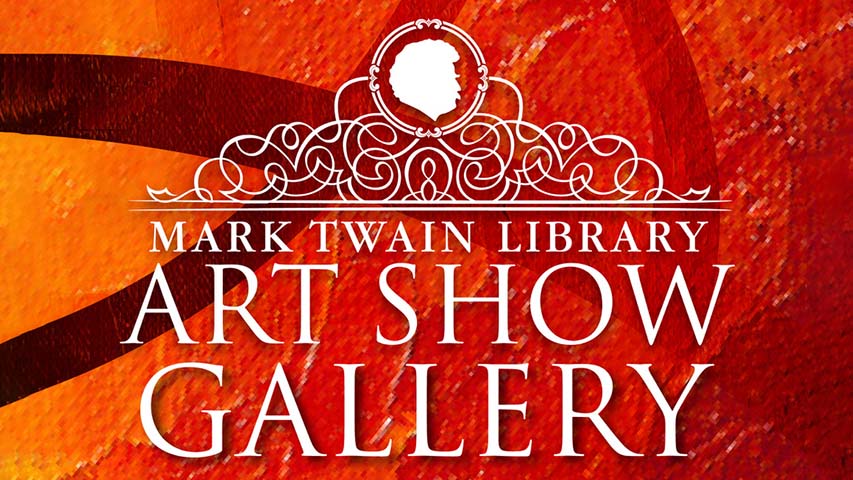 Redding's Mark Twain Library presents its annual Art Show from December 5 through December 12 as both an in-person exhibition at the Library and an online gallery. A reception and preview of the exhibition takes place on Saturday, December 4.
The Mark Twain Library Art Show is a juried show that draws talent from well over 100 local and regional artists. It is open to the public during Library hours and free of charge. Masks are required inside the Library.
Last year, the Library's annual art show — now in its 49th year — was conducted online, with great success. So, the Virtual Gallery returns this year as an option for viewing and buying. It opens on Sunday, December 5.
Those attending in person will find a safe indoor environment for the gallery and a silent auction, and also a festive and fun party atmosphere outside under heated tents.
The Silent Auction, which features electronic bidding on artwork donated by many of the artists, is available to ticket holders and sponsors of the December 4 preview reception. Sponsorship opportunities still exist.
"Once again we are transforming the library into a stunning gallery for art lovers to see up close, meet the artists and enjoy the evening," said Betsy Higgins, the Art Show Administrative co-chair.
All artwork in the exhibition is for sale. Credit cards are accepted. The Mark Twain Library retains a 35 percent commission on sales, as the Art Show is an important fundraiser to directly support its operating budget.
This year's Juror of Selection is acclaimed painter Jennifer Gennari, who specializes in bringing animals to life through her paintings. Juror of Awards is painter Charles Yoder, who is known for his large scale landscapes.
The Library Gallery is open to the public on these dates and times:
Sunday, December 5: 1:00 – 5:00
Monday, December 6: 10:00 – 8:00
Tuesday, December 7: 10:00 – 5:00
Wednesday, December 8: 10:00 – 5:00
Thursday, December 9: 10:00 – 8:00
Friday, December 10: 10:00 – 5:00
Saturday, December 11: 10:00 – 5:00
Sunday, December 12: 1:00 – 5:00
The Mark Twain Library is owned by the Mark Twain Library Association and is partially funded by the town of Redding. It was founded in 1908 by Samuel Clemens — Mark Twain himself — one of Redding's most celebrated residents.
The Library is located at 439 Redding Road in Redding.
For more information about the 49th Annual Mark Twain Library Art Show or to purchase general admission tickets to the December 4 Art Show Preview Reception, visit marktwainlibrary.org or call (203) 938-2545.