MoCA Invites Entries by High School Artists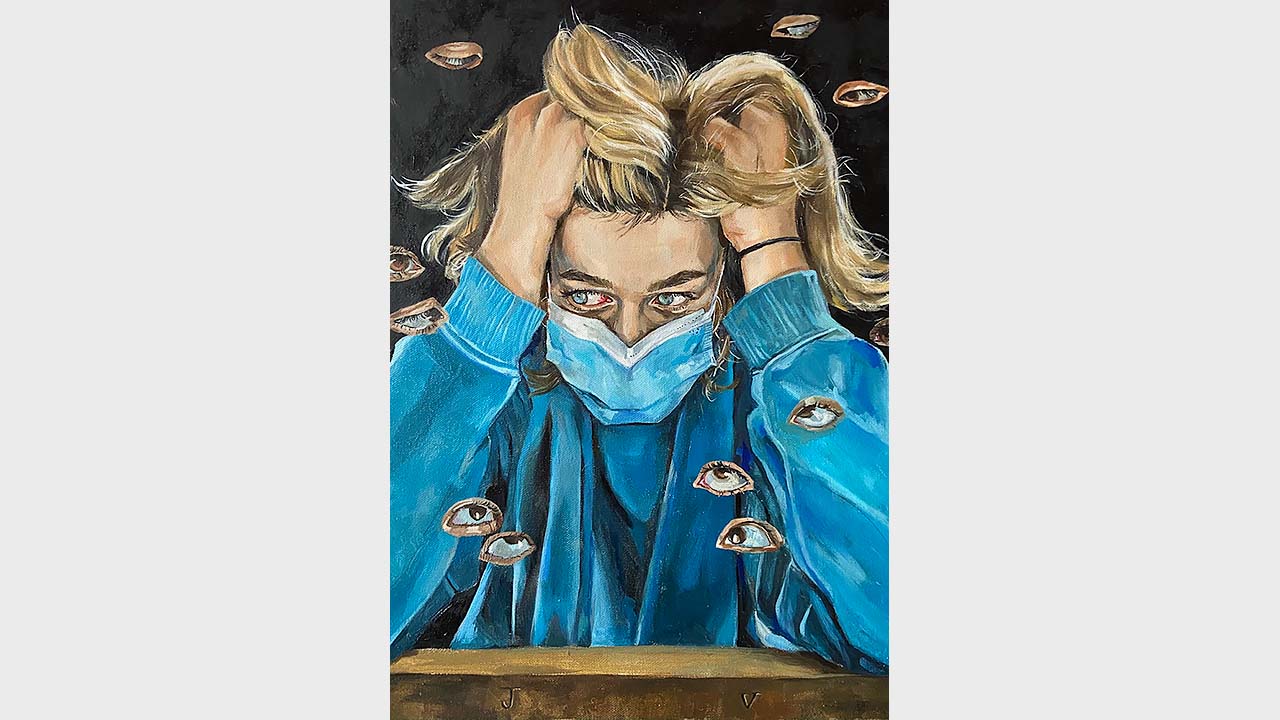 MoCA, the Museum of Contemporary Art in Westport, invites high school students to submit works of art for a 2022 High School Student Art Exhibition.
Art in the exhibition will be on view at the Museum from January 29 through March 12. The works will also be showcased in an online gallery on MoCA Westport's website.
Submissions should focus on the theme of "Identity," defined by Psychology Today as encompassing memories, experiences, relationships, and values that create one's sense of self.
High school students may submit one work. All works will be accepted. Any medium is acceptable, including drawings, paintings, digital/graphic images, photographs, sculpture, or video.
Submissions are due by Sunday, December 19.
Last year's High School Student Art Exhibition, "Hindsight is 2020," featured nearly 200 submissions created during 2020, illustrating the experiences of young people during that challenging year.
An entry fee of $10 per entry is required. Scholarships are available to waive the fee.
Details on timing and the submission process are available on mocawestport.org. For questions, contact Liz Leggett at liz@mocawestport.org.
The image above, "Bright Future," is a work by Moli Ma, age 17, of St. Luke's School in Stamford. It is from the "Hindsight is 2020" exhibition.