Weekday Devil's Den Closings for Deer Hunt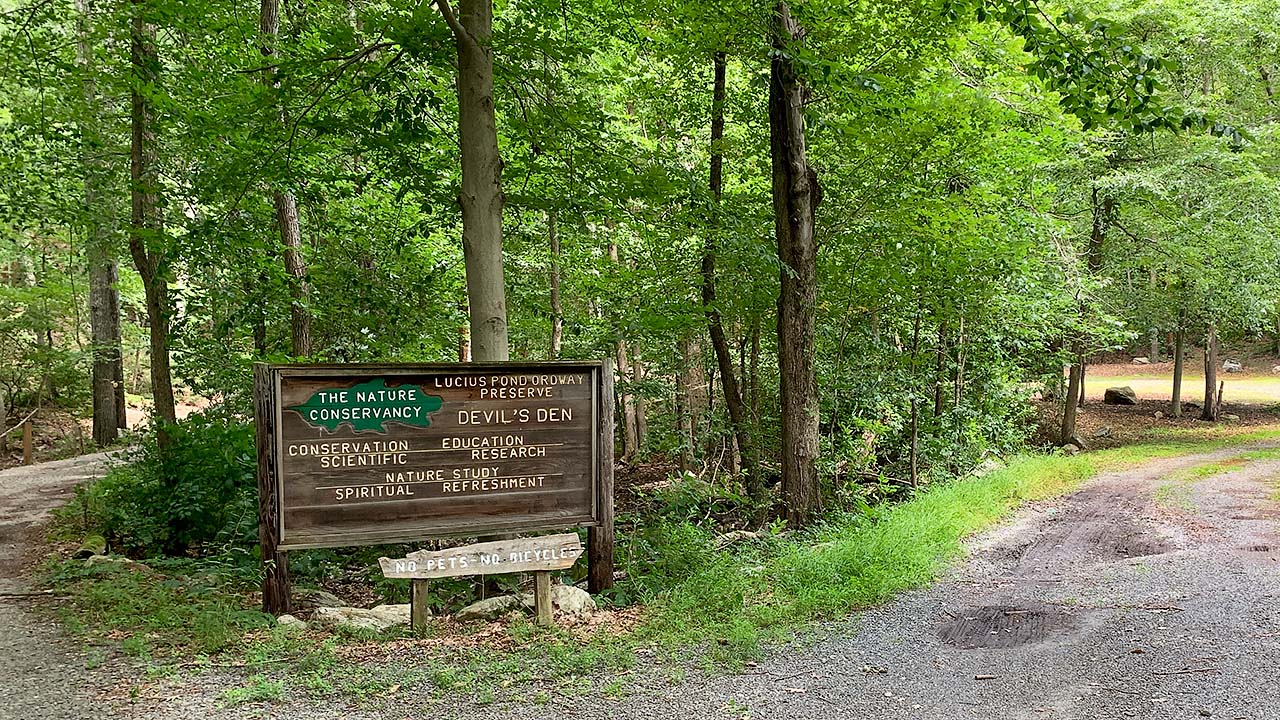 Devil's Den will be closed on nine weekdays in November and December as The Nature Conservancy conducts its annual deer hunt on the preserve. The hunts occur during the firearms hunting season designated by the state for private lands.
The Den will be closed to visitors on these dates:
November 17 and 18 (Wednesday and Thursday)
November 22 – 24 (Monday – Wednesday)
November 29 – December 2 (Monday – Thursday)
December 6 – 7 (Monday and Tuesday)
The Conservancy has been conducting controlled hunts at Devil's Den each fall since 2001. The purpose is to improve and maintain forest health by reducing the deer population.
Signs will be posted at all Devil's Den public entrances. The Nature Conservancy says only experienced hunters with knowledge of the preserve and the area will participate, and that the hunt will take place in select parts of the Den's interior, away from neighboring properties.