Fall Family Fun Afternoon, Sunday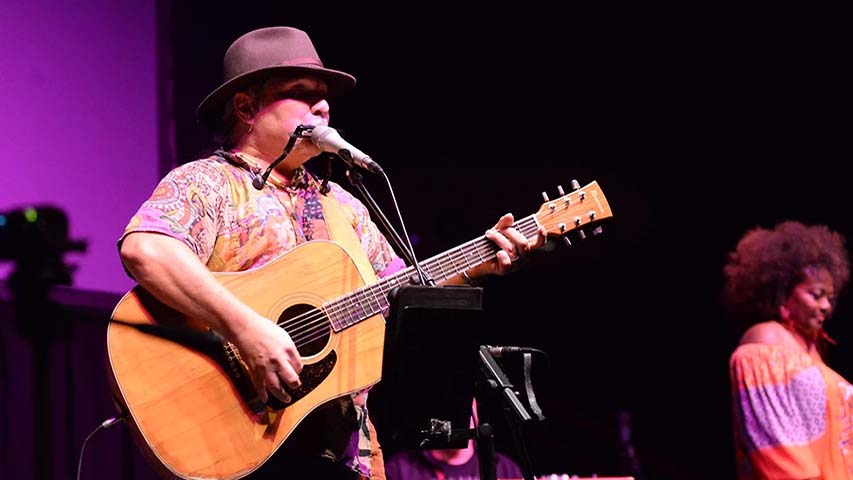 Eric Herbst of DizzyFish
Join family, friends, and neighbors in a Fall Family Fun Afternoon at the Unitarian Church in Westport on Sunday, October 17, from 12:00 to 3:00.
Free, open to all, and designed for all ages, the event takes place outdoors on the church campus.
The main event is a singalong, "The Best of the 70s," led by Eric Herbst, lead singer of the ultra-popular band DizzyFish.
Activities include a Musical Mural, which is kind of like musical chairs, but no one gets eliminated, and the end result is some amazing art. Also on the program, a Cake Carousel, where you dance in a circle, and if you land on a lucky number, you take home a cake. And then there is Rock Painting. Some number of rocks will be available for use, but feel free to bring your own. Also: Bobbing for Donuts that hang, dangle, and tempt you.
For younger children, a great playground beckons.
Bring a lawn chair. Also, food, snacks, and refreshments, because, unfortunately, not much will be available on site, due to Covid-19 safety protocols.
The Unitarian Church in Westport is at 10 Lyons Plains Road in Westport, just over the town line near Weston Road (Route 57).
Editor's Note: This edition reflects a new date and time for this event.