Frederick Louis Hyman, 89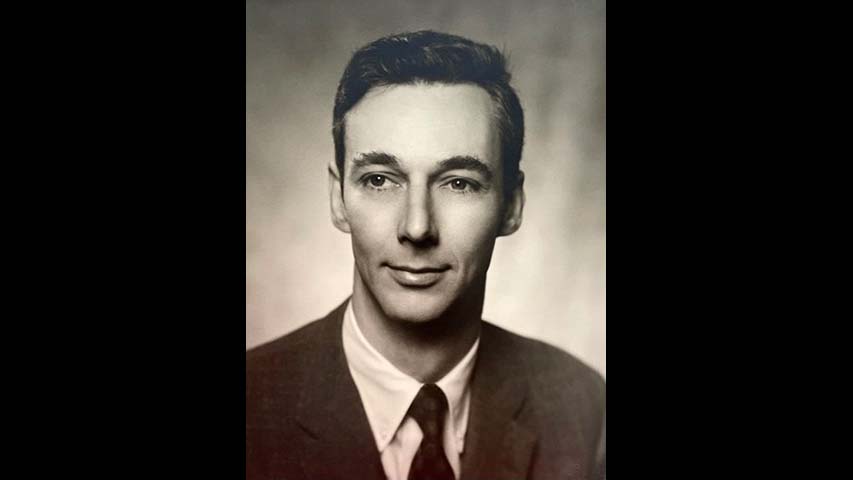 Frederick Louis Hyman died peacefully on October 7, 2021 at the age of 89. He was a television and publishing executive, and Jacques Cousteau's friend and business partner.
He was born and raised in New York City and Westport. After graduating from Staples High School in 1949, he earned his degree from the University of Connecticut. He then served as First Lieutenant, Combat Command, in the U.S. Army's 3rd Infantry Division.
His career started with Associated Artists Productions, a distributor to television of feature films and short subjects, best known for the Popeye, Looney Tunes and Merrie Melodies series. After acquisition by United Artists Associated, he became executive vice president. He then co-owned Scope Advertising, a New York agency. He also founded Americom Corp., a Westport manufacturer and marketer of unique custom phonograph records that combined print and sound for the publishing and education markets, and also innovated a four-inch flexible single record, the PocketDisc, with its own player.
His experience with educational television and publishing led the famous explorer, Captain Jacques-Yves Cousteau to him. Mr. Hyman joined Cousteau in 1971 as president and CEO of The Cousteau Group, the operator of all Cousteau related companies in the U.S. and in France; television production, publications based on expeditions, the 20-volume The Ocean World of Jacques Cousteau, research activities aboard R/V CALYPSO, and the development of new technology.
A gift by Mr. Hyman and Cousteau was the basis for their 1973 creation of The Cousteau Society (TCS), a nonprofit organization dedicated to the protection and improvement of marine life and the environment. Cousteau's two sons Jean-Michel and Philippe were also co-founders. Mr. Hyman was president of TCS, which believed that only an informed and alerted public could best make the choices to provide a healthier and more productive way of life for itself and for future generations. After successfully turning the business around, he resigned but stayed on the board for many years. Over time, he lost confidence in the management and no longer supported TCS.
Mr. Hyman was a founding member of the Aspetuck Valley Country Club in Weston. He played in three British Seniors Championships, plus many tournaments in Bermuda.
He is survived by Janett, his wife of 67 years; four children, Richard (Margaret), Mark, Dean and Jane; and five grandchildren, Emily, Brent, Sarah, Ben and Olivia.