Municipal Elections Coming Up in November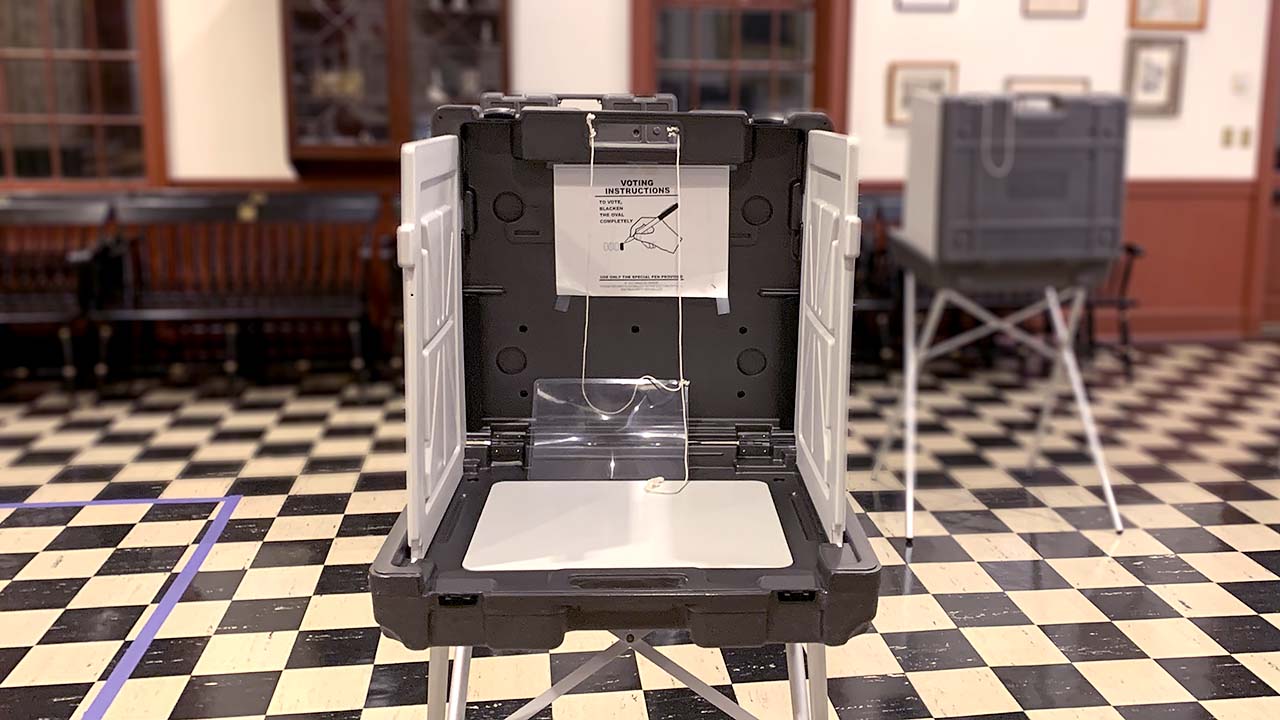 Biennial municipal elections take place this year on November 2, with nine offices on the ballot.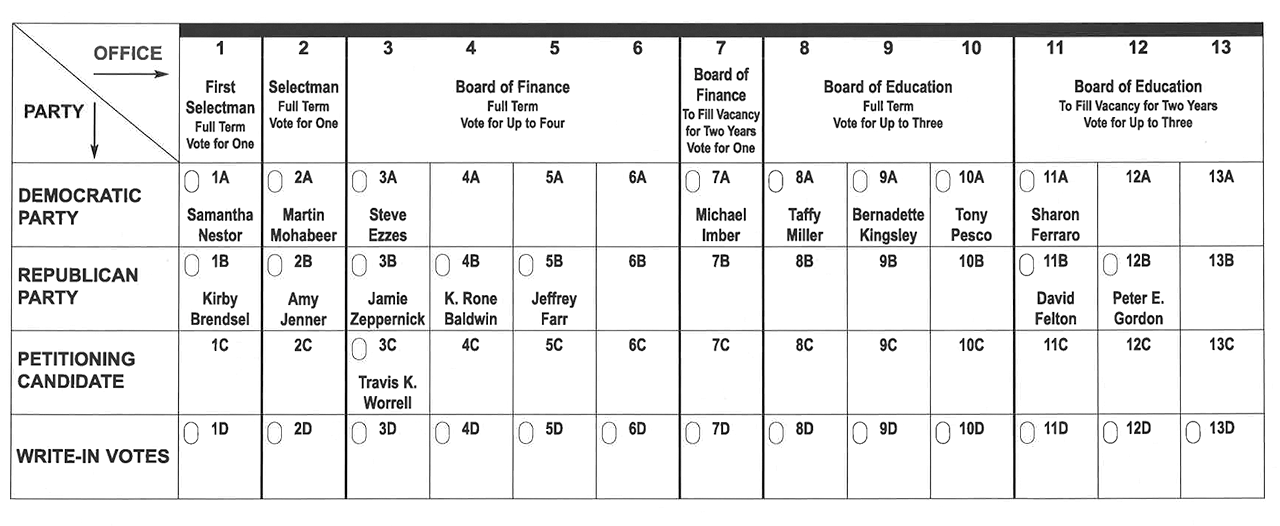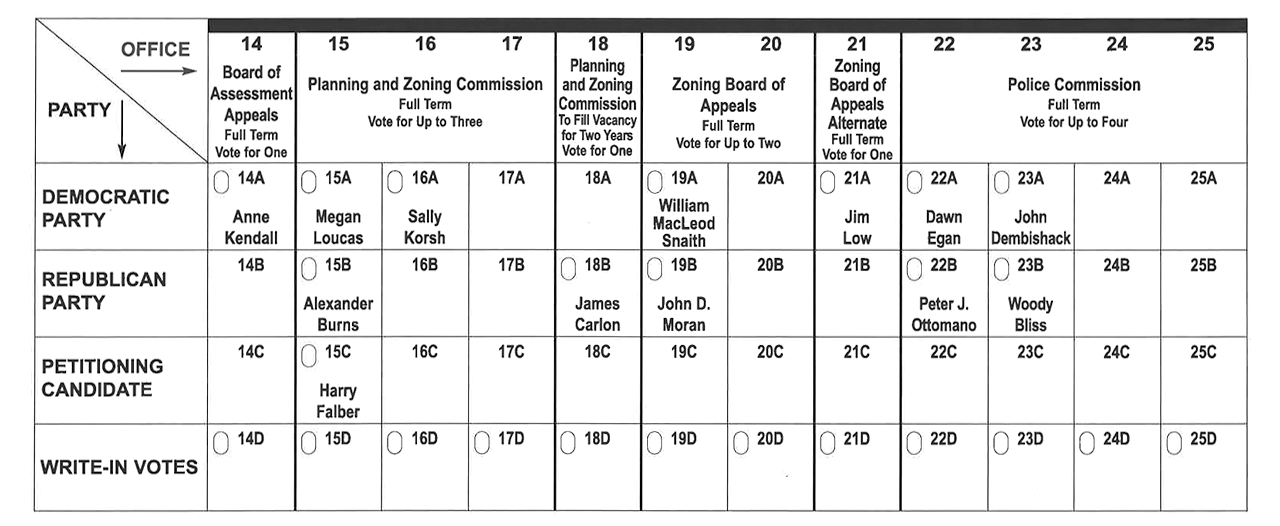 Only four of the races are races: First Selectman, Board of Selectmen, Board of Finance, and Planning and Zoning Commission. Candidates for those offices will participate in debates hosted by the League of Women Voters in three sessions this month.
The first debates occur at 10:00 on Saturday morning, October 9, with the candidates for the office of First Selectman. At 10:50, it's candidates for the Board of Selectmen.
The debates are on Zoom. Live questions from residents are not part of the format. Email questions in advance, by the Thursday evening before a scheduled debate, to lwvofweston@gmail.com. Questions will be organized and prioritized by moderators. Register for debate Zoom links at lwvwestonct.org.
Other debates for other offices take place on these dates:
Saturday, October 16: From 10:00 to 11:15, Board of Education candidates. From 11:30 12:45, candidates for the Board of Finance.
Saturday, October 23: 10:00 to 11:15, candidates for the Planning & Zoning Commission. From 11:30 to 12:45, Board of Police Commissioners candidates.