Honors for Retiring Librarian Nancy Lincoln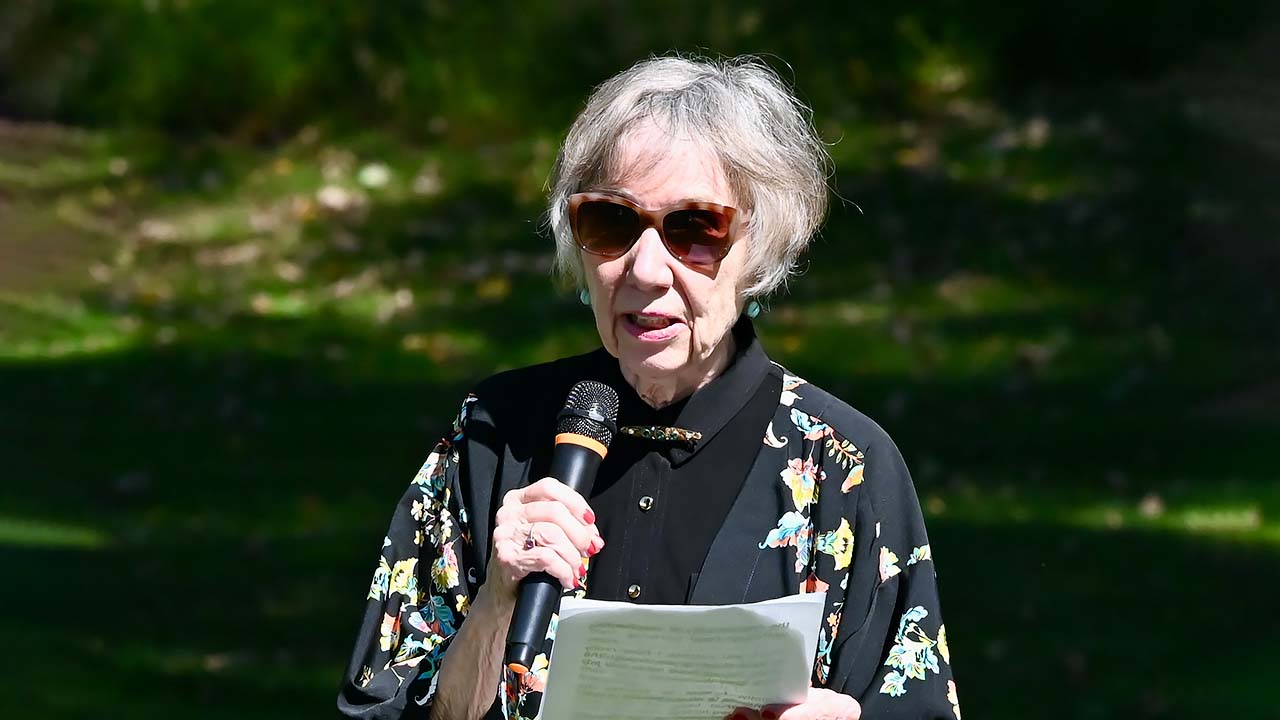 Weston Senior Librarian Nancy Lincoln. Contributed photos.
Weston Public Library's leadership, Board, Friends and patrons bid a fond farewell on Sunday to Senior Librarian Nancy Lincoln, who has retired after 37 years of serving the community and library she loves.
In declaring "Nancy Lincoln Day," First Selectwoman Samantha Nestor noted that Ms. Lincoln loves the library so much she was married there.
"Nancy touched countless lives in our community," said the Library Board of Trustees in a statement. "We are grateful for her commitment and wish her all the best in her retirement."
"I think of her as one of the best readers' advisors I've ever had the privilege of working with," said Library Director Karen Tatarka. "She knows what you like to read and has an amazing ability to connect the right person with the right book. This is one of the most valued skills in libraries."
"The Library is often the first stop for new families in town and the first interaction they have with town staff. You couldn't ask for a better person to introduce residents to Weston than Nancy."
Ms. Tatarka said that Ms. Lincoln, in her decades of service, was a key part of the Library's transformation from the original 1963 building to small additions in the 1980s, a large one in the 1990s that gave Weston the Community Room, a complete renovation in 2016, two makeovers of the Children's Room, and the evolution of circulation systems from cards and stamps to computers and a database.
"The Weston Library wouldn't be what it is today without you, Nancy," said Ms. Tatarka on Sunday. "Thank you for your years of dedication to this community."