Lamont Requests Extension of Public Emergency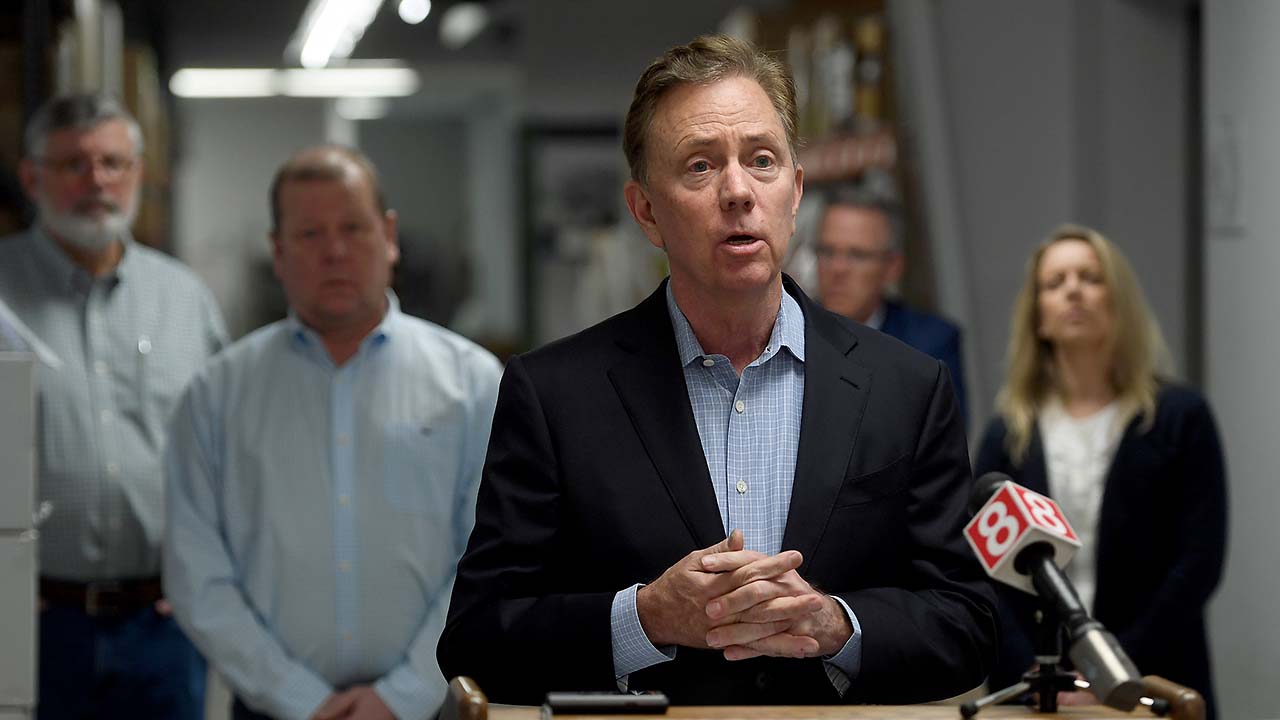 Governor Ned Lamont today called the General Assembly into special session beginning September 27 for the sole purpose of renewing the Covid-19 declaration of public health and civil preparedness emergencies.
If approved by the Legislature, as state law requires, the governor's emergency powers would extend through February 15, 2022. Currently, they are set to expire on September 30. Even if they are extended, legislation passed in the summer allows legislative leaders to overturn specific orders.
In today's letter to majority and minority General Assembly leadership, Mr. Lamont said that despite Connecticut's "notable progress in limiting the spread of Covid-19," the Delta variant and other potentially "more contagious and harmful variants" still pose "significant and unknown risks."
Changing circumstances, said the governor, including news that at least one vaccine is safe and effective for younger children and the developing federal stance on booster shots, "may require additional action with short notice and the flexibility to make rapid adjustments for which the legislative process is not well suited," particularly "as we prepare for any possible winter surge and adjust our public health campaign to deal with this continuing emergency."
Mr. Lamont told legislative leaders he plans to extend a reasonably limited set of executive orders, including:
Requiring the staff of nursing homes and other long term care facilities to be vaccinated.

Requiring state employees and contractors who regularly visit state hospital facilities to be vaccinated.

Requiring state employees who work in state owned or controlled buildings to be vaccinated or test regularly.

Requiring those who work in schools and childcare facilities to be vaccinated or test regularly, and requiring masks in schools.
That last one will probably draw the most attention. Governor Lamont said it "ensures that we use the scientifically proven tools at our disposal to protect our children, most of whom are not yet eligible for the vaccine, from this disease."
"The increased transmissibility of the Delta variant," he continued, "has resulted in greatly increased spread among children. Inevitably, these higher numbers mean that while at a lower rate than adults, more children experience serious illness, hospitalization, and death, according to the Centers for Disease Control. It should not be controversial that this is both largely preventable and wholly unacceptable."
The governor said he also intends to continue temporary changes to the summary process for eviction and provisions for non-congregate housing that ensure safe shelter for the homeless and survivors of domestic violence. On the latter, Mr. Lamont said the state receives FEMA reimbursement, but will not continue to unless an executive order and emergency declarations are in place.