Democrats Honor Chris Spaulding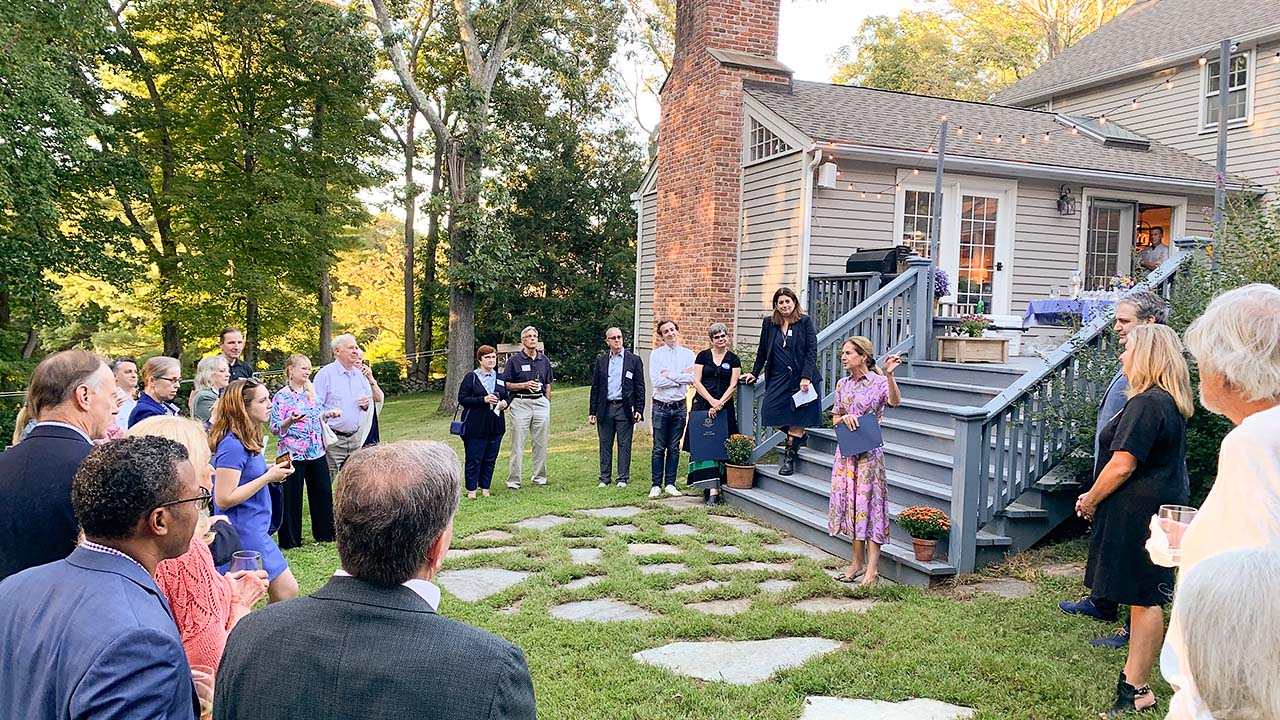 Lt. Governor Susan Bysiewicz speaks at the Democratic event
Former First Selectman Chris Spaulding was honored at a Democratic Town Committee event on Sunday, proclaimed Democrat of the Year, and praised by local and state leaders.
Lieutenant Governor Susan Bysiewicz said that, during the Covid crisis, she and Governor Ned Lamont "learned a lot about the importance of municipal leaders."
"Certain leaders like Chris stood out," she said, "asking informed questions, making great suggestions, treating constituents with respect, and being an incredible advocate for them." Ms. Bysiewicz presented Dr. Spaulding with a citation on behalf of herself and Governor Lamont.
Congressman Jim Himes also spoke, and State Senator Will Haskell and Representative Anne Hughes presented a citation from the General Assembly in recognition of Dr. Spaulding's "dedication and many years of service" to Weston.
The event was also a fundraiser for the Democratic Town Committee, which shared a portion of the proceeds with a donation to Wildlife in Crisis.
There was no proclamation honoring her predecessor from First Selectwoman Samantha Nestor, who said it was due to a request from Republican Selectman Stephan Grozinger, who asked that it be done when he could be present. Mr. Grozinger, who is not seeking reelection, served together with Dr. Spaulding on the Board of Selectmen for nearly four years.
Ms. Nestor spoke, saying Dr. Spaulding led the town successfully before and during the Covid crisis, brought in millions in state grants, and "worked collaboratively to run the town with volunteers, with everything done in the open." She described him as "the most humble leader I have ever met." She thanked him "for being there, and being kind."
Dr. Spaulding spoke briefly, expressing his appreciation. He said he is "incredibly confident" about new town leadership and the future of Weston, and commented on his abrupt transition to life outside town government.
"I've gone suddenly from worrying about every detail in town to now, where even I can pick up the phone and complain about stuff."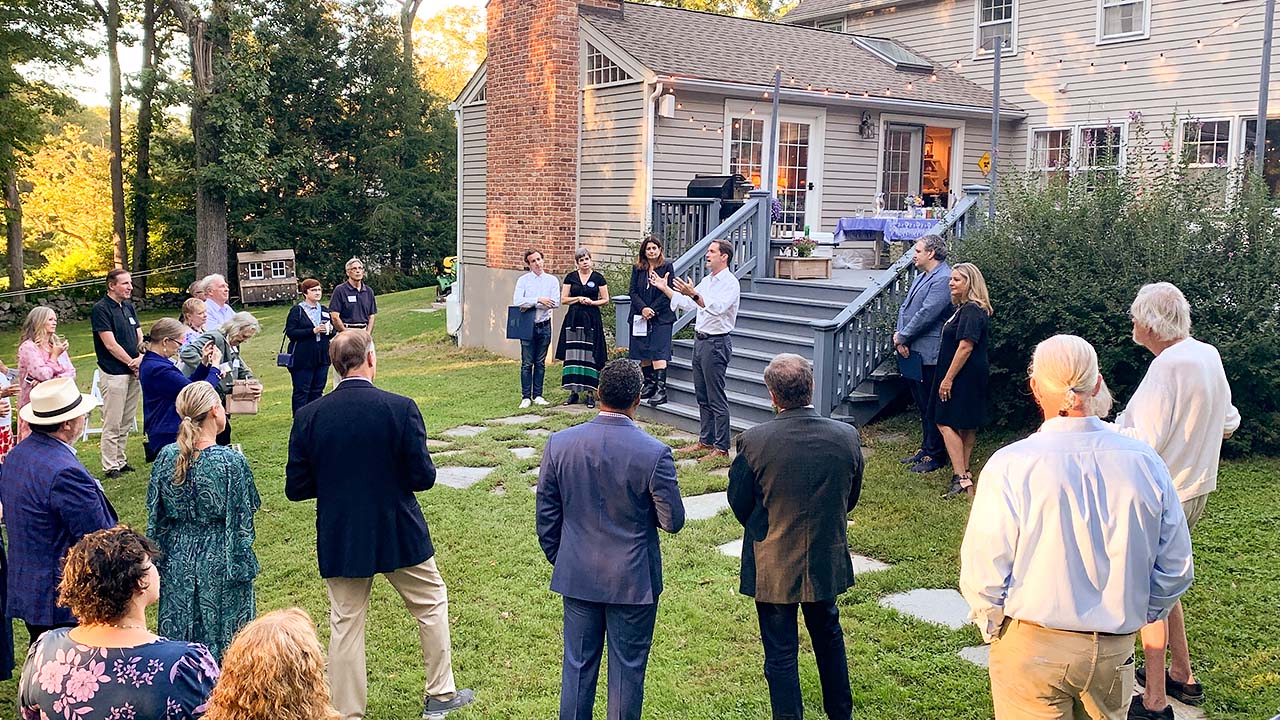 Congressman Himes speaks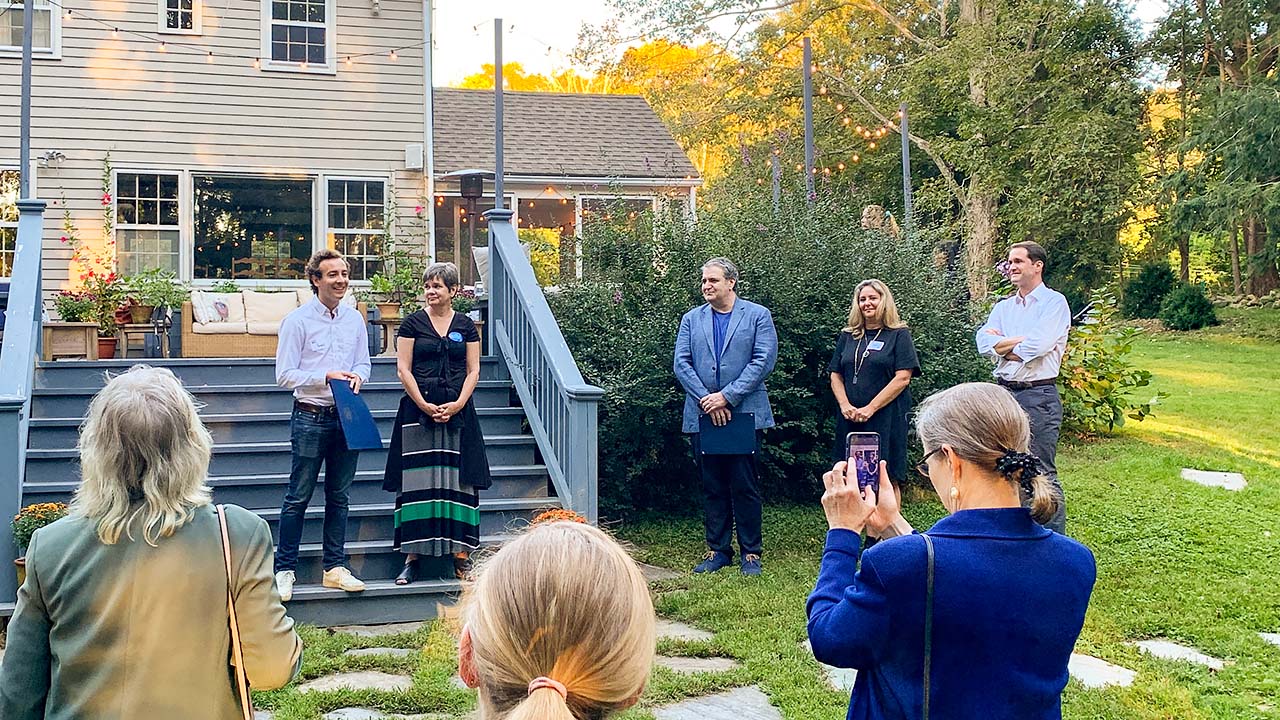 Senator Haskell and Rep. Hughes present a citation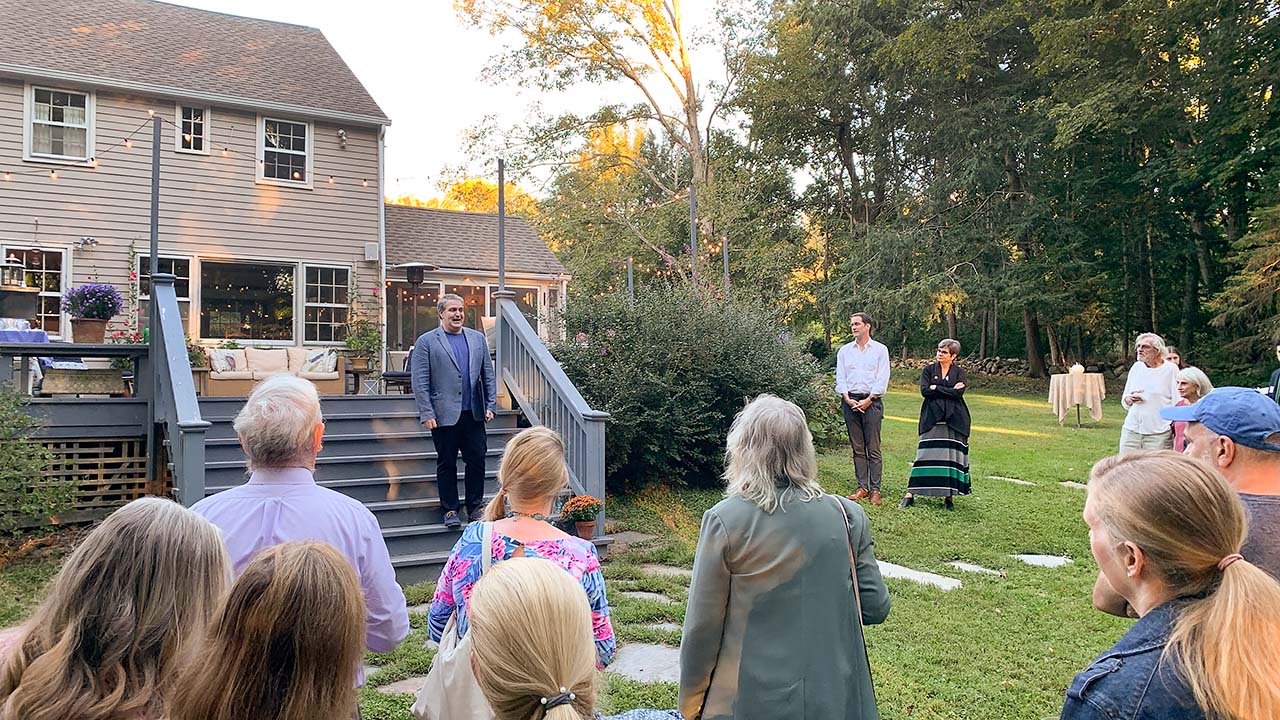 Former First Selectman Spaulding