Norfield Church Bible School Camp a Success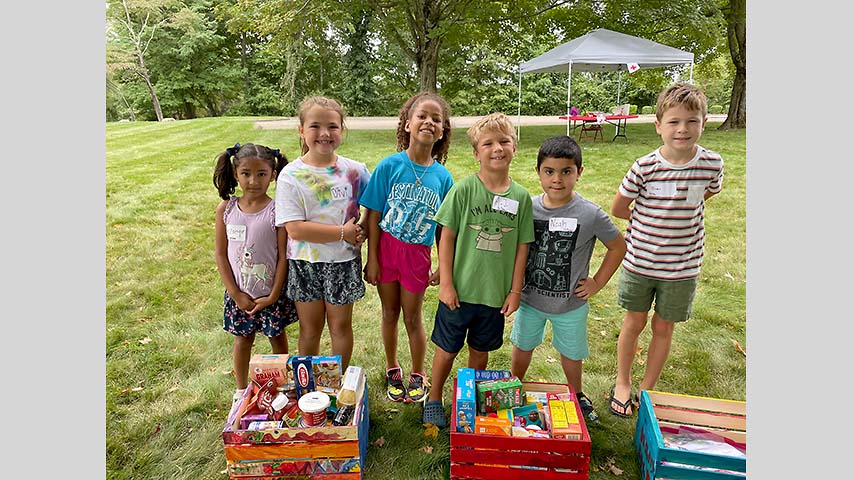 Left to right, VBS campers Zoey, Valentina, Xochi, AJ, Noah and Oliver
During the week of August 16, the first-ever Norfield Vacation Bible School Camp at Norfield Congregational Church brought together 24 campers aged 3 to 11 across religious, racial, economic, and community to learn and form new relationships.
The camp was offered free of charge to everyone in Weston and to those living in nearby communities. No membership or affiliation with Norfield Church was required.
According to VBS co-chairs Debbie Carrothers and Britta Lerner, a typical day for campers included a morning meet-and-greet with song and prayer and a Bible lesson with Norfield's Associate Minister Pastor Thomas Burke.
The lessons included crafts and physical activities such as relay races in oversized clothes, all to help reinforce the daily Bible message in a fun way.
Campers also enjoyed music with Dr. David Connell, snacks under a big tent, and recreation with simple, fun games like potato sack races, egg-and-spoon relays, limbo challenges, obstacle courses, and arts and crafts. In a Missions Market, campers learned to put their faith into action, and a closing gathering and prayer was accompanied by ice-pops, where red and green were the favorite "flavors."
12 teen counselors, 14 adult counselors, spiritual leaders, and a full-time nurse were on hand to support campers.
The plan is to grow the program and encourage families to participate in all Norfield community opportunities.
Ms. Lerner said, "Norfield Church is woven into the fabric of Weston and our sister communities through acceptance, faith and good works. All are welcome here."
"My three kids had a great week!" said Ms. Carrothers. "What better way to have fun during the last week before school than gathering at the center of town in a safe space to celebrate faith and friendship?"
For more information on upcoming activities at Norfield Church or to make a donation, visit www.norfield.org.
In the top photo, Norfield VBS Campers Zoey, Valentina ("Vivi"), Xochi, AJ, Noah and Oliver stand proudly in front of hand-decorated Happy Boxes filled with food for those in need.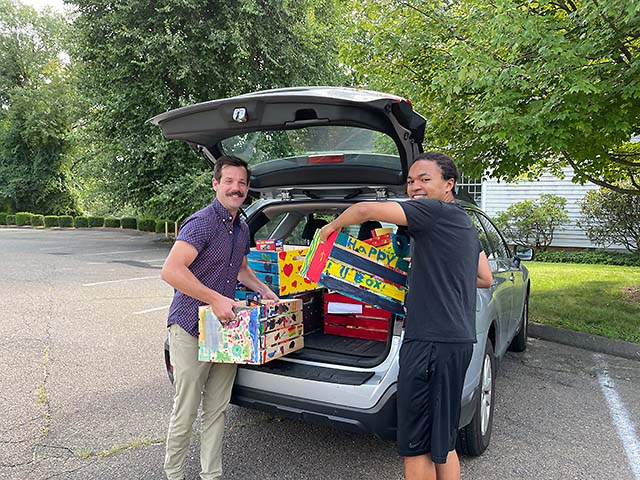 Pastor Thomas Burke and youth counselor Casey Lerner loaded eight hand-decorated crates filled with food donated by VBS campers to the Weston Food Pantry.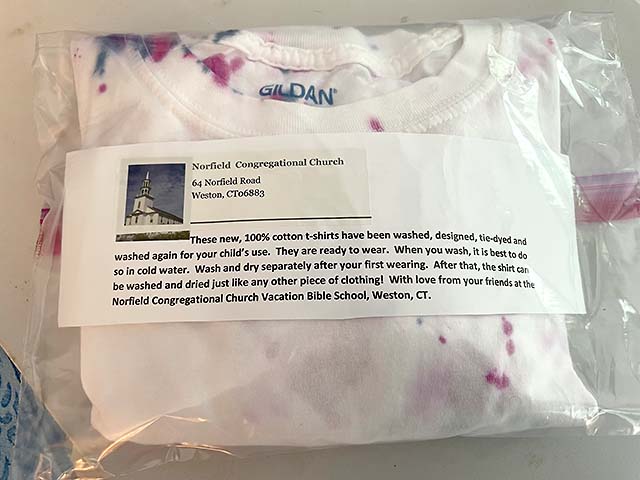 Norfield laundered 100% Cotton t-shirts so campers could tie-dye each one and include a note of good wishes for the coming school year to all child recipients. Shirts were donated to Goodwill of Westport.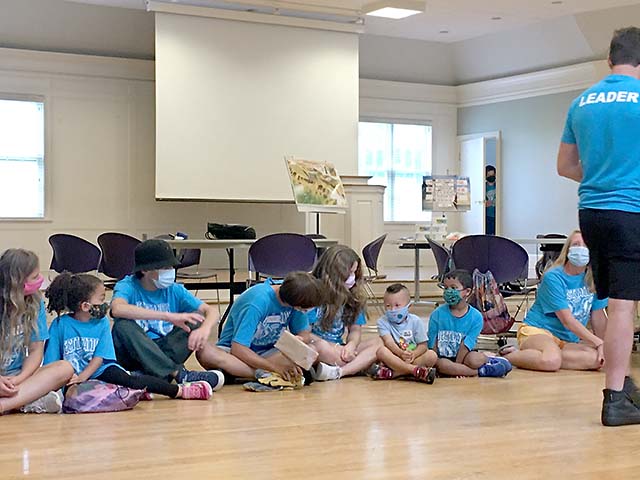 VBS campers work together to solve a Bible Study challenge.