Lachat Giving Garden Gives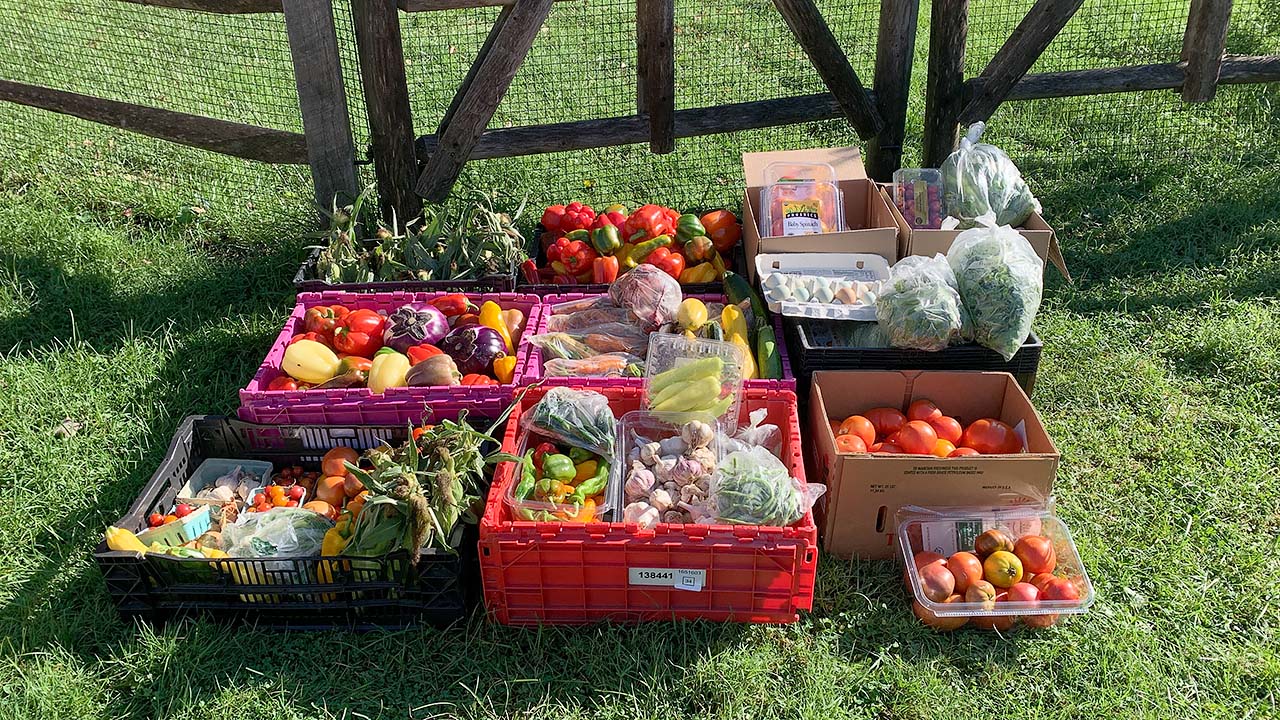 With a harvest of 225 pounds of vegetables and eggs this week, Lachat Town Farm's Giving Garden hit a milestone: 3,000 pounds of nutrient-dense food donated to neighbors facing food insecurity in just over one year.
The garden was the brainchild of longtime Lachat volunteer Terry Cho, who started it on an unused patch next to Lachat's Community Garden. She was then joined by Christina Koether, another dedicated Lachat volunteer, and the two set out to grow the Giving Garden into a mini-farm of its own.
Along the way, a number of other Weston residents pitched in to build the garden and install an irrigation system. A fundraising campaign received significant contributions from Whole Foods and the Weston Progress Fund plus a large number of individual donations, whose gifts were matched dollar for dollar by Sustainable CT.
Residents continue to supply eggs to the weekly collection, and many make regular cash donations. The funds are used to buy produce from local farms to add to the mix, so everyone wins.
The first priority for weekly food donations is the Weston Food Pantry. And now, with so much produce produced, the Giving Garden supports the Darien chapter of Person-to-Person, a 501(c)(3) that helps over 27,000 people in lower Fairfield County who need a hand with food, clothing, household necessities, and financial assistance.
Volunteers from Person-to-Person have also joined forces with Lachat volunteers to help make the Giving Garden even more productive.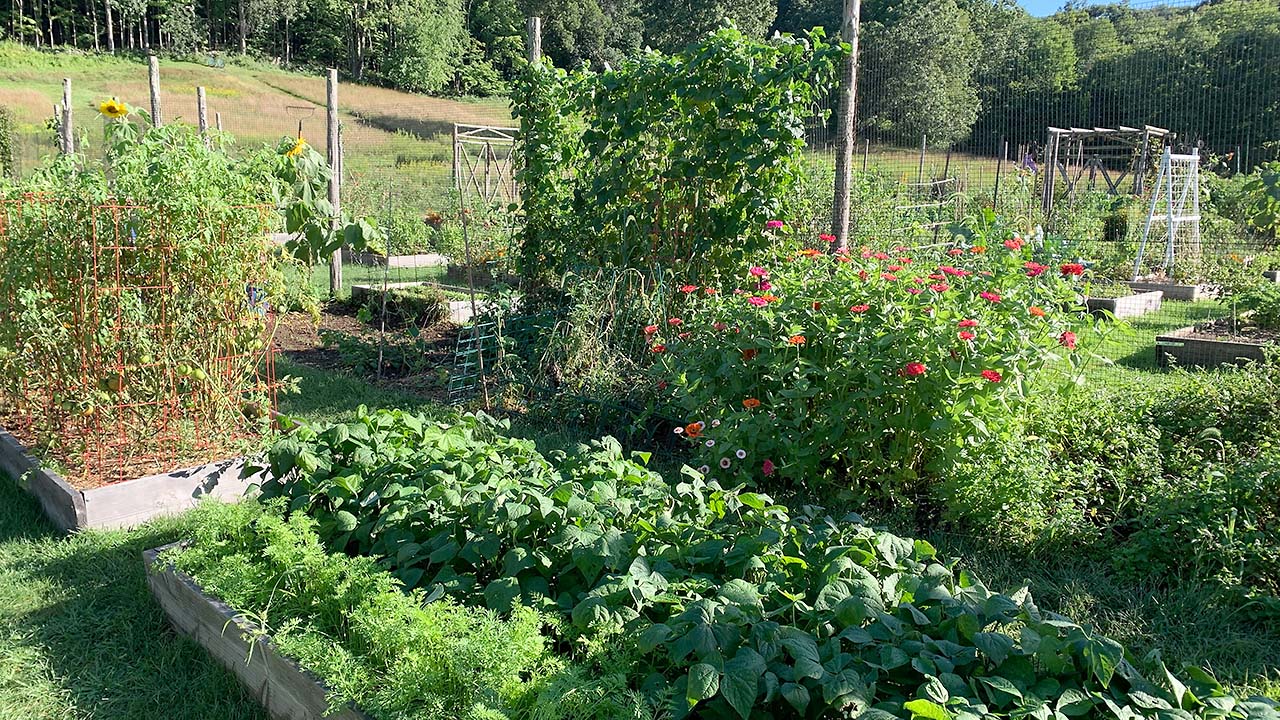 A wide array of vegetables are grown in the Giving Garden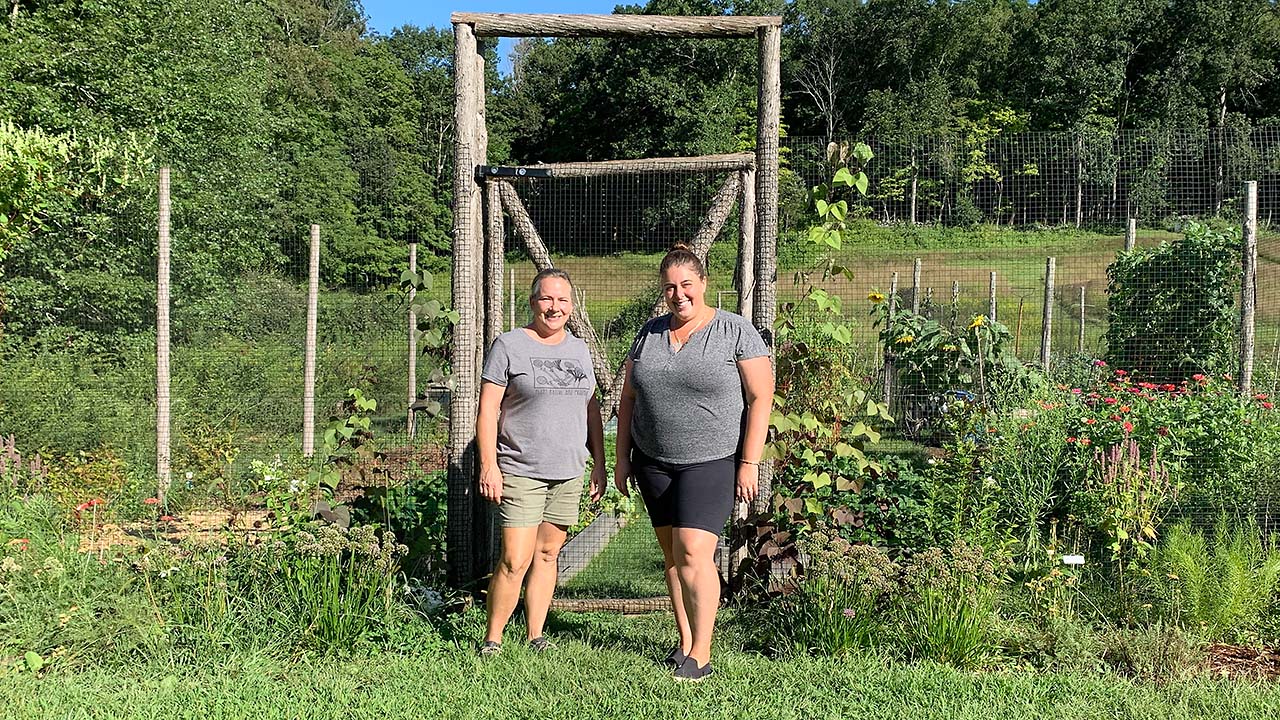 Terry Cho (left) and Christina Koether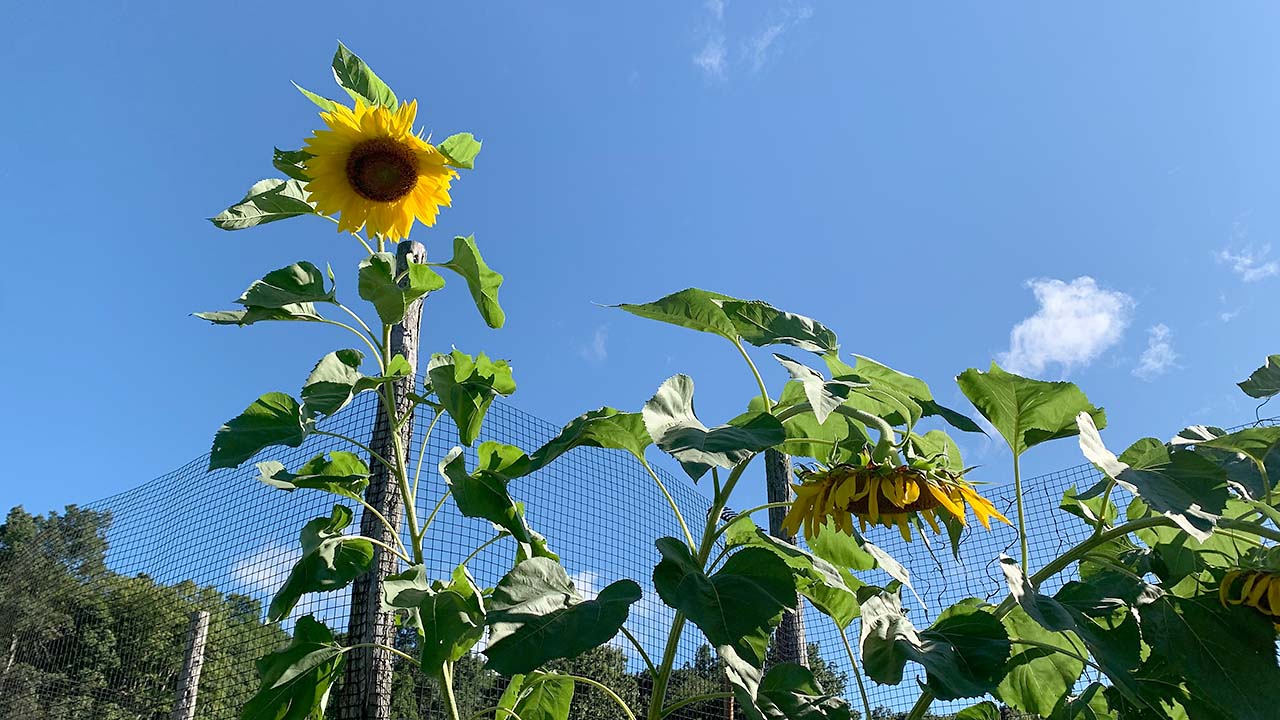 Sunflower seeds will soon be on the menu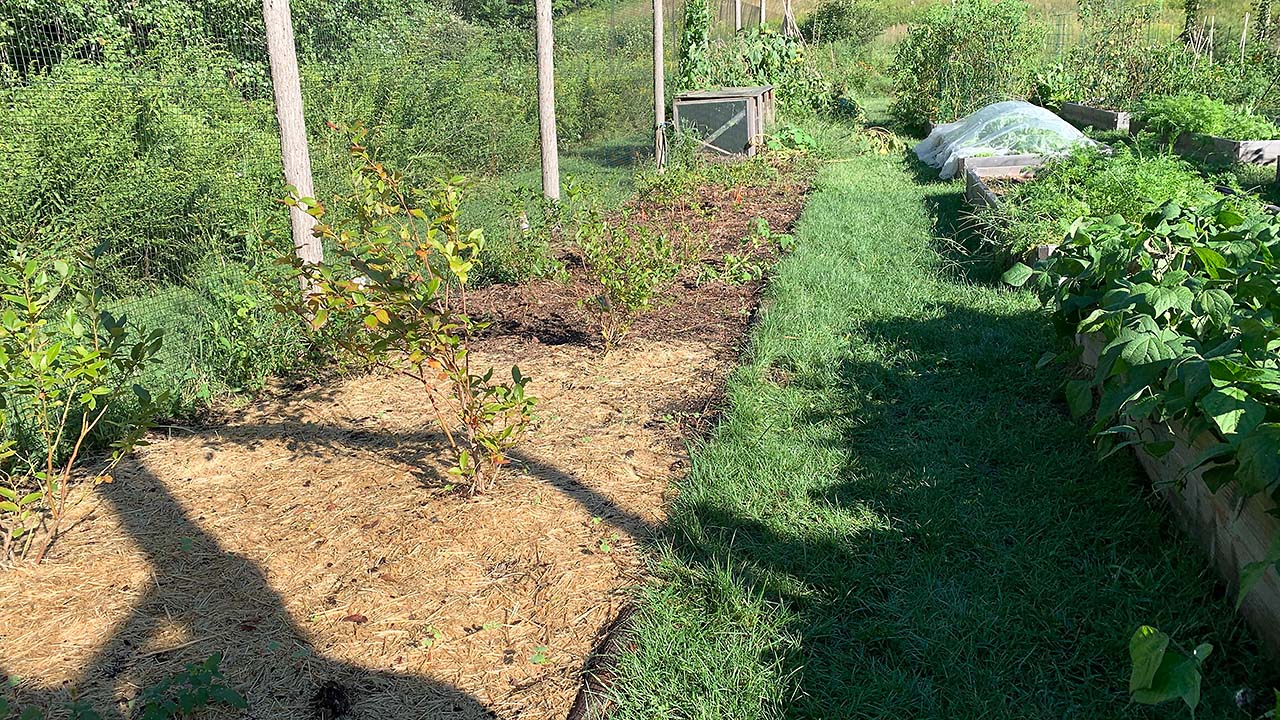 With luck, these will be blueberries