Great American Relay Commemorates 9/11, Raises Funds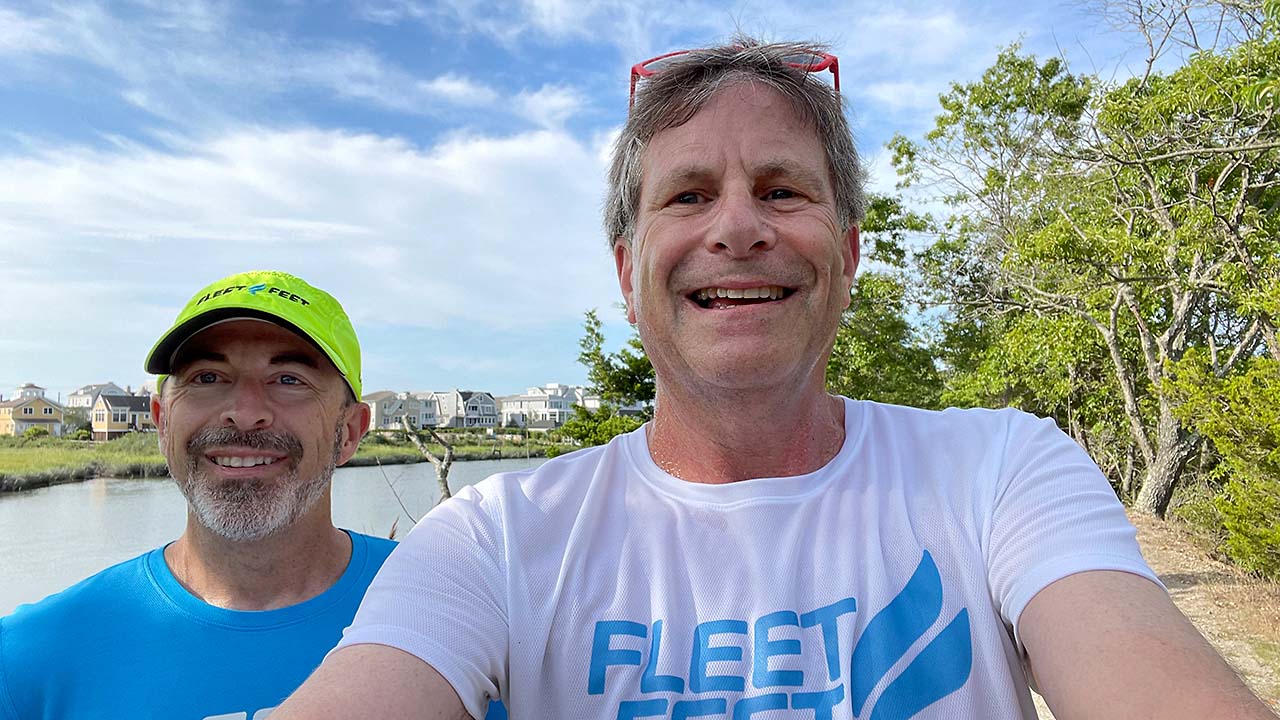 Jeffrey Wollman, right, with Dave Wright of Westport's Fleet Feet
On the morning of September 11, at 8:46, the first of hundreds of runners will begin the Great American Relay from Boston to Santa Monica to commemorate the 20th anniversary of the 9/11 terrorist attacks and raise money for first responders and those who serve in the military.
Two days later, on the 13th, Weston resident Jeffrey Wollman will take the baton as the lead runner on Stage 27 of the relay, an 8.3 mile route from Westport Fire Department headquarters to the Darien Fire Department, accompanied by support runners.
Mr. Wollman is dedicating his leg of the relay to Scott T. Coleman, Keith E. Coleman, Robert T. Jordan, Glenn D. Kirwin, Robert A. Lawrence, Jr., and Bradley H. Vadas, Weston residents who perished in the attack on the World Trade Center on September 11, 2001.
"It's not too late for anyone interested to run with me or to lend their support," said Mr. Wollman.
In fact, on the Great American Relay website, you can enlist as a support runner, sign up to run virtually, or simply donate to the effort.
The 415-stage coast-to-coast relay covers 3,500 miles across 18 states in 38 days, ending in Santa Monica on October 19.
"Last year I ran as a support runner from Fairfield to Westport," said Mr. Wollman, who should be able to handle the distance. An avid runner, he has taken on eight marathons and "dozens of other races" since 2015. He is also the Training Group Coordinator and a coach at Fleet Feet in Westport.
As it makes its way across the country, the relay will pass the World Trade Center, the Pentagon, Shanksville, Pennsylvania, and historic sites. Funds raised will go to the Green Beret Foundation, the Firefighter 5 Foundation, and C.O.P.S. (Concerns of Police Survivors).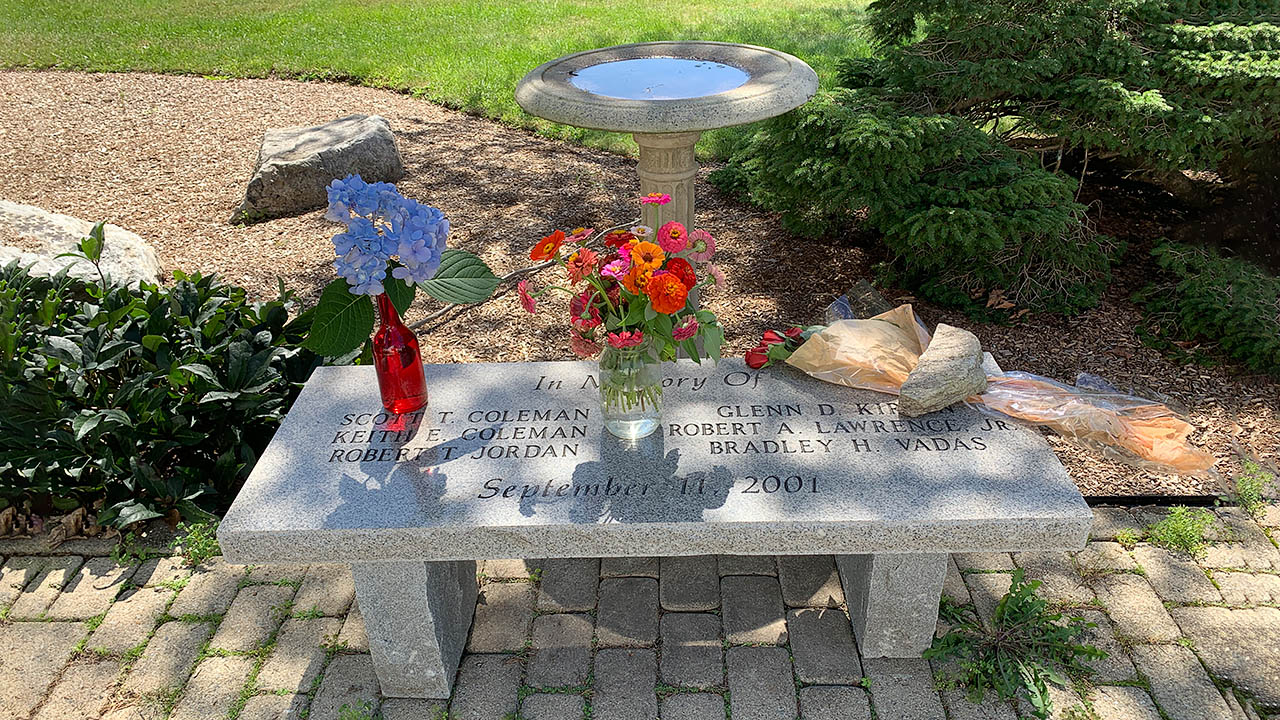 A memorial bench at Weston Town Hall