WHS Captain's Circle Leans In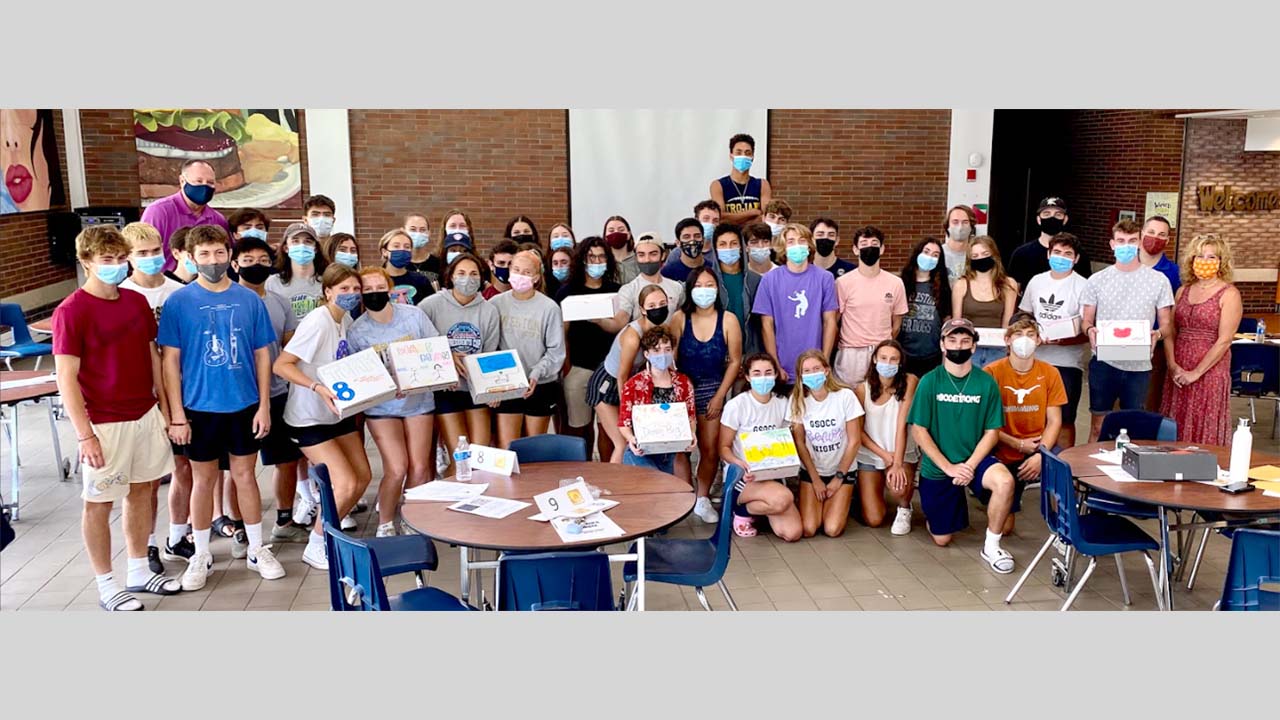 The Weston High School Captain's Circle took part in a leadership and team-building program at the high school cafeteria on August 24 to support the Wakeman Boys and Girls Club, the result being a donation of ten computers, complete with screen, keyboard, trackpad, and pre-installed coding tutorials.
The program, "Computers 4 Kids," was a collaboration with Impact 4 Good, a company that focuses on team-building programs that give back to community. For students who may otherwise lack access, the idea is to provide resources that foster an interest in science and technology.
In this case, Captain's Circle participants were given the materials needed to build a coding computer and decorate boxes for each one as a message of encouragement for Boys and Girls Club members who receive the devices.
Wakeman Boys and Girls Club, founded in 1913, serves more than 3,000 members each year through two clubhouses and two school sites in Southport, Bridgeport, and Fairfield. The organization provides young people ages 5 to 18 with safe havens, academic, health, and wellness programs, character and leadership programs, and recreational activities.
At the event, Brenda Marsian, the organization's Chief Development Officer, and Tim Ceptelli, its Southport director, thanked the Captain's Circle group and explained the impact of their donation. Later, Sabrina E. Smeltz, the organization's CEO, said, "Captain's Circle members are change-makers! Thank you for helping us impact more children and families to do whatever it takes to create great futures for our kids."