Patricia Beran, 87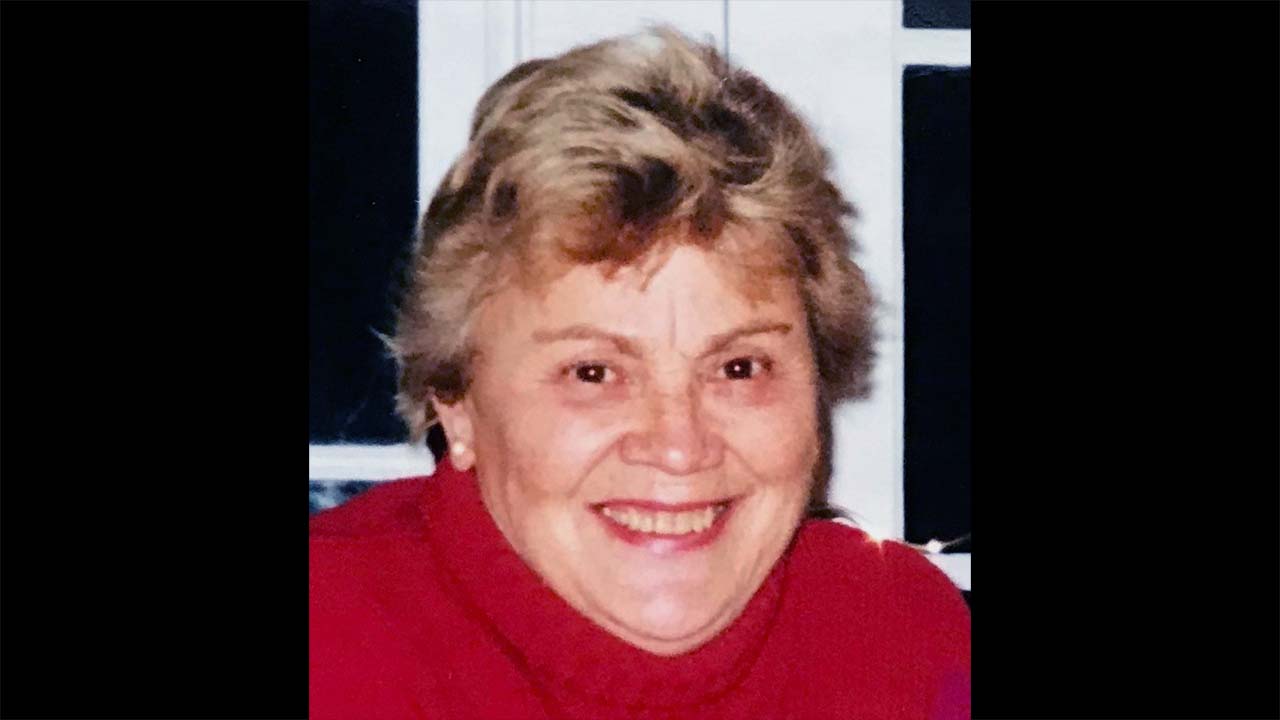 Patricia Pettigrew Beran, a beautiful spirit whose compassion and brilliance touched so many lives across her eighty-seven years, has been lifted heavenward. Patricia, known by her friends and family as Patty, was a daughter of the Midwest, born and raised in Highland Park, MI, and later residing in Glen Ellyn, IL.
Patty's early life was one of academic and athletic achievement while simultaneously overflowing with deep and meaningful friendships. She attended Miami University where she studied Sociology and Spanish and was awarded many prestigious academic awards.
After college, Patty worked as a social worker in Chicago, IL tenderly serving the city's most vulnerable citizens. Patty remained in this role until the birth of her first son, Peter, in 1958. Her family quickly expanded with the birth of her daughter, Polly in 1960 and son, Michael, in 1963.
Patty was a devoted, energetic, full-time Mom to her three children in their young years and through several professional relocations from coast to coast and several states in between. She and her family landed in Weston, CT in 1968 where they remained for many years.
In the early seventies, Patty launched her teaching career, pursuing a Masters Degree in Education while student teaching and raising her young family. She was a creative, resourceful and caring middle school teacher in Weston, CT for twenty-nine years. She will be remembered fondly by a long list of grateful past students, their families and her beloved teaching colleagues. Her fellow teachers were a second family to her, always welcome in her home and at her holiday tables.
In 1998, Patty was reunited with her college love, Milo Beran. Patty and Milo married and journeyed to Franklin, NC where they began their life together. Patty and Milo were active volunteers in their community. Patty volunteered with the League of Women Voters and served as a Guardian ad Litem, seeking to protect the interests and welfare of minors in the local court system.
She spent many years serving meals to low-income families at The Banquet Table in Franklin. Fluent in Spanish, Patty also taught English to young Hispanic women seeking to improve their employment prospects. These young women considered Patty to be an important friend and mentor. Along with Milo, Patty delivered meals through the 'Meals on Wheels' program to residents throughout Macon County. The recipients of the weekly meals will certainly miss her smiling face at their doors.
Beyond her husband Milo, and children Peter and Polly (her son Michael predeceased), Patty leaves an extended family deeply appreciative of the values she modeled throughout her life. Patty will forever reside in the hearts of Polly's husband Joe, and their three sons Timothy, Jess, and Cameron. Patty was enormously proud of her three grandsons and leaves them with beautiful memories from bountiful gardens, joyous holiday kitchens, and adventure-filled visits to rivers and lakes.
Patty also leaves her brother-in-law, Greg Gilbert, married to her sister Judi, for 59 years until her passing in 2020. Judi was Patty's intrepid travel companion and together Patty and Judi fearlessly explored countries throughout Europe and South and Central America. Bold and curious, the traveling duo would seek and befriend area locals to get to know the region and its true culture.
Patty was a caring aunt for Judi's three children Dirk, Michelle, and Lisa as well as to her brother Bob's sons, Arthur and Robert.
Patty's enormous heart had plenty of room to welcome and adore Milo's three children Lisa, Tamara, and Josh and their children. Her step grandchildren, Paine, Cam, Liza, Gigi, and Mila will all miss Patty in their lives and will smile at their own precious set of memories.
Inspired by her generous nature, Patty's grandchildren have established a fund in her memory to support the causes most important to her. In lieu of flowers, please consider a gift to:
Kenwood Foundation – Patty Beran Fund
45 School Street, 5th Floor
Boston, MA 02108
Online condolences can be made at www.maconfuneralhome.com.
Macon Funeral home is handling the arrangements.