Builders Beyond Borders Enrollments Open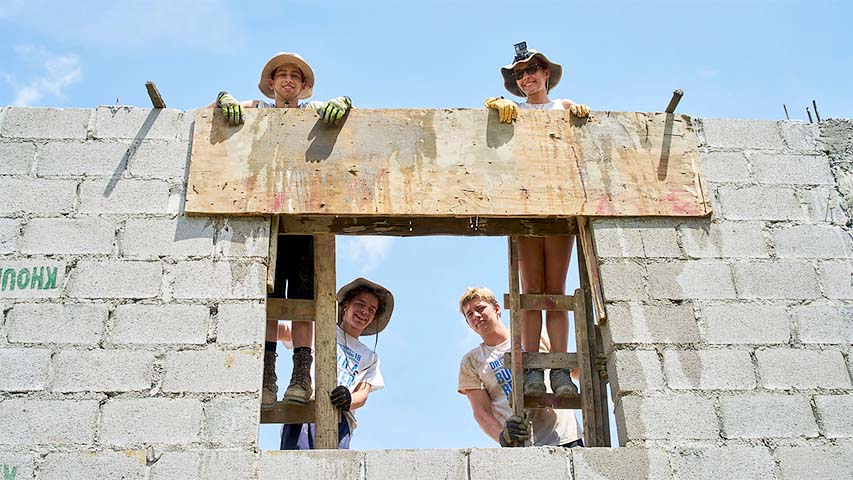 Builders Beyond Borders, the organization that gives students a unique opportunity for personal growth and a chance to build a better world, has selected its 2022 destination and is ready to accept enrollments.
For high school students, B3's destination is Guatamala. During the fall and early winter months, students volunteer at local community service projects. They move on to the international project in February, March, and April.
B3's program for 8th graders is called B3LOCAL. As the name implies, students at this level participate mainly in the local projects. Their service is an opportunity to make a difference and experience the mission and culture of Builders Beyond Borders.
The mission is to improve local and international communities, facilitate students' personal growth, foster a cultural exchange, and ignite a lifelong passion for volunteerism.
Enrollment is open now on the Builders Beyond Borders website.
Open house
The organization is holding an open house on Thursday, September 2 from 5:30 to 7:00. It takes place at 66 Fort Point Street in Norwalk. It's an opportunity to learn more about the program's history and the upcoming work in Guatamala.
Amy Schroeder-Riggio, B3's Executive Director, said, "Guatemala is a special place and B3 has strong connections with community leaders in the country." She said B3 selects projects that ensure the safety of the students, are enduring and sustainable, impact the entire community and are in proximity to some of the destination country's cultural centers.
"Having close ties there also affords us access to the rich natural and cultural features that make Guatemala one of the most beautiful countries in Central America," Ms. Schroeder-Riggio said. "It's just one of those destinations students don't want to miss."
In its 29-year history, Builders Beyond Borders, a 501(c)(3) nonprofit, has mobilized over 7,175 volunteers to build much needed projects for communities in Brazil, Chile, Costa Rica, Cuba, Ecuador, Guyana, Honduras, Nicaragua, Peru, and Tobago.
In the video below, B3 participants tell you about their experiences and how the program works.