Nancy Samson Cohen, 56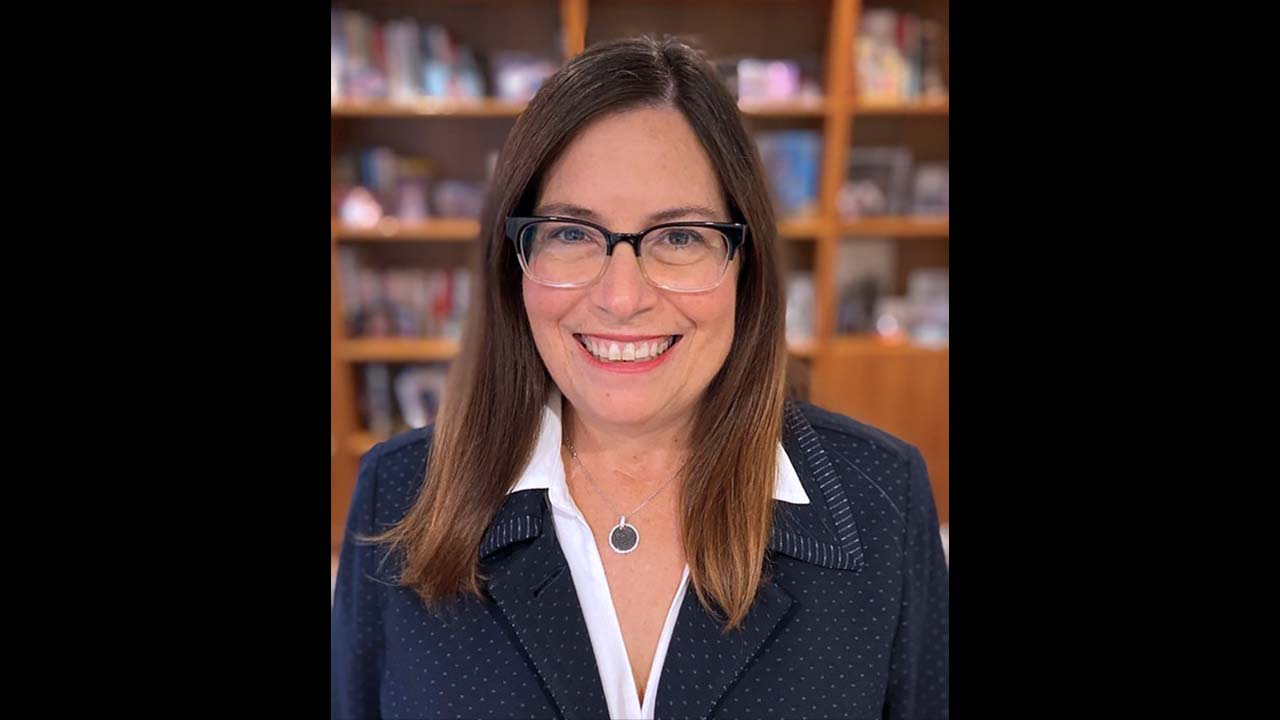 Nancy Gail Samson Cohen
February 25, 1965 – August 3, 2021
Nancy Samson Cohen of Weston, Connecticut, beloved wife, mother, daughter, sister, aunt, friend, and community leader died peacefully on August 3, 2021.
Born in Madison, Wisconsin to Sivia Warshauer Loria and Allen Samson, Nancy was a proud graduate of the Horace Mann School, the University of Pennsylvania, and New York University. Her entire life was dedicated to service of her community, whether that community was her local synagogue or a national network of lung cancer survivors advocating for more and better research.
With an advanced degree in marketing, Nancy worked for a number of years in management both in the theater and in minor league baseball with the Oklahoma City 89ers. Nancy went on to a successful career in fundraising and development at Yale University.
Nancy's true passions and skills were revealed in her role as president of The Conservative Synagogue of Westport, CT, a role she held with great acclaim for four years. In that time she spearheaded the Koach Campaign, which is now coming to fruition with the remodeling of the synagogue. Her greatest impact was through the connections she was able to make with every member of the congregation and with the broader community. Above all, Nancy was a loyal, loving, and committed friend.
The only thing Nancy was more passionate about in life than community was family. She was the eldest of five children and was known for her ability to bring everyone together. She hosted most family holidays and spent hours on the phone with her family near and far.
She is survived by her mother, Sivia Loria of New York, NY, step-mother Vicki Samson of Scottsdale, AZ, step-father Jeffrey Loria of New York, NY, husband Joshua, children Ross, Julia, and Dana, and grandpuppy Mia of Weston, CT. Nancy is further survived by brother David of Sag Harbor, NY, and Cindi Jacobs of Plantation, FL, brother Daniel of Miami, FL, sister Samantha and brother-in-law Jeffrey Mizrahi of New York, NY, sister Rachel and brother-in-law Gregg Bullis of New York, NY, and by many nieces and nephews. She was predeceased by her father, Allen Samson.
Donations in Nancy's memory may be made to Lungevity or to The Conservative Synagogue of Westport, CT.
Arrangements are under the direction of Sholom Chapel, Stamford, CT (203)-324-4494. To send condolences to the family, please visit www.sholomchapel.com.