Noel Villepigue Achieves Eagle Scout Rank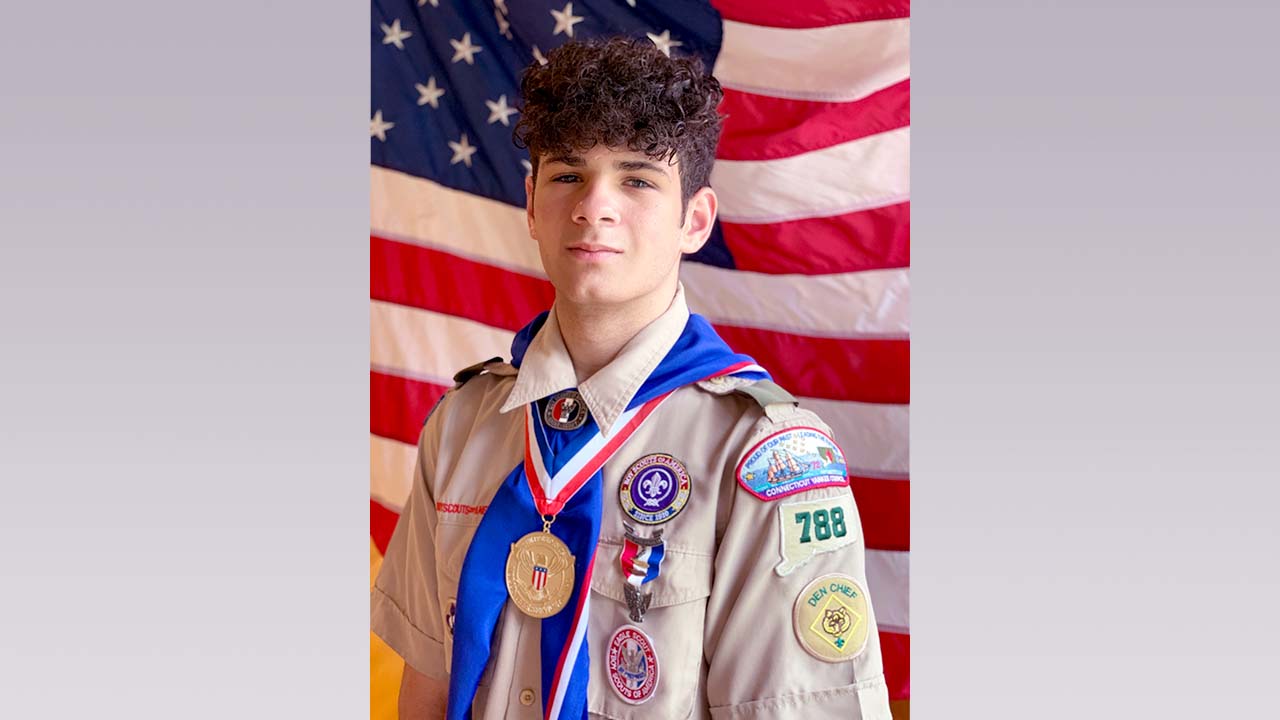 Noel Justin Villepigue, a Weston High School sophomore and member of Weston Boy Scout Troop 788, has earned the rank of Eagle Scout, the highest achievement and rank attainable in the Scouts BSA program of the Boy Scouts of America.
Along with his Eagle rank, Mr. Villepigue also earned the Bronze and Gold Palms, which represent ten additional badges above the required twenty-one.
A ceremony was held at Norfield Congregational Church Hall and was led by Scoutmaster Marlene Aguiar. Mr. Villepigue's younger brother, Gavin, a current Life Scout with the Troop, participated in the ceremony by reading the Significance of The Eagle Badge.
Mr. Villepigue began his Scouting career as a Tiger Scout with Pack 75 and continued through Cub Scouting to achieve the highest award, the Arrow of Light. After becoming a Boy Scout, he continued his commitment to Scouting by serving as a Den Chief to Pack 75.
For his Eagle Scout Service Project, "Cozy up with a Book," Mr. Villepigue chose a third-grade class from the Dunbar School in Bridgeport as the beneficiary. He led fellow Scouts and other volunteers in making 20 blankets and purchased 20 identical books for the students. He led the third-grade class in reading chapters, encouraged discussions about the characters in the book, and assisted students with writing a book review.
At Weston High School, Mr. Villepigue recently received the Gold Level of The President's Volunteer Service Award and the Kiwanis Bob Minicucci Leadership Award. He is also a member of the Mensa Honor Society, the Weston Children and Youth Commission, the high school Mock Trial Team, is president of the American Heroes Club, and plays on the Weston High School soccer and basketball teams.