Spaulding to Resign as First Selectman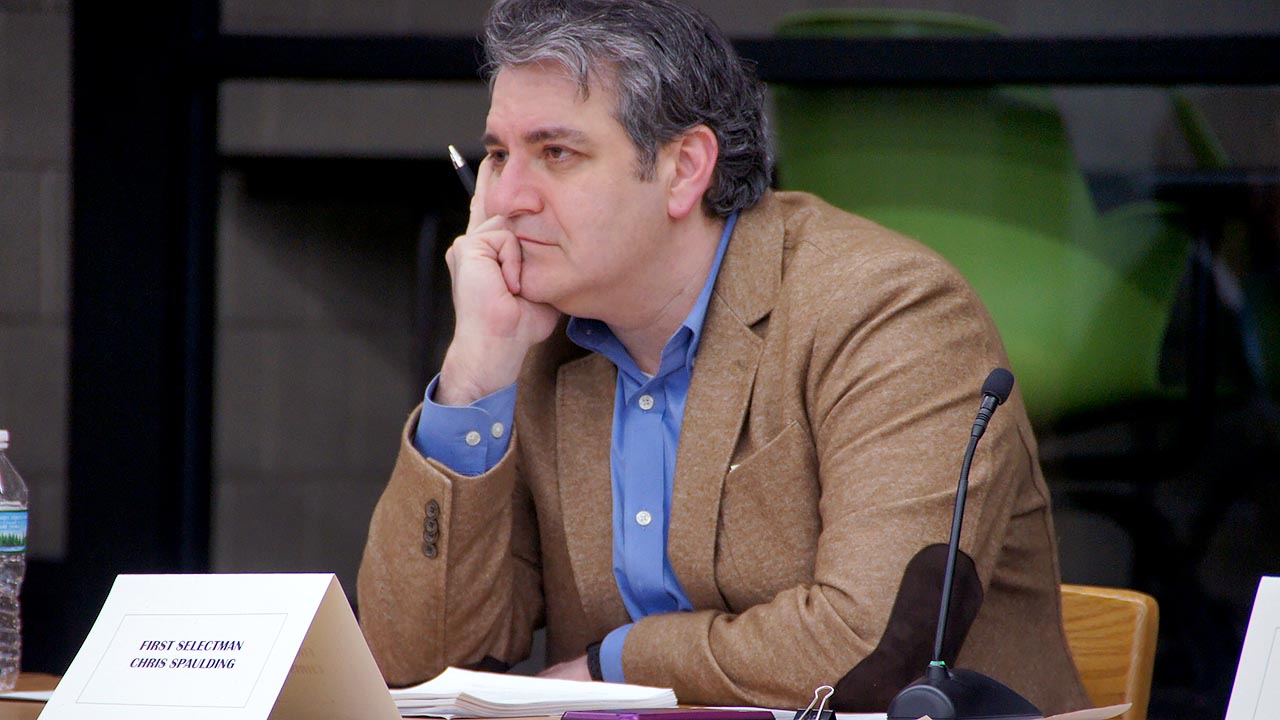 File photo, 2019. M.S. Wirtenberg
Citing health concerns, First Selectman Chris Spaulding will resign from office at a special meeting of the Board of Selectmen on Wednesday, July 28. His resignation will be effective Monday, August 2.
"This was a tough call," said Dr. Spaulding. "It was even tougher than deciding not to run again. I love this job, and everyone knows I love Weston. But even with only a few months left in my term, I've reluctantly concluded that my health and the demands of the office are not compatible."
Dr. Spaulding's departure brings to an end ten years of service to Weston. He first won a seat on the Board of Selectmen in 2015. He was elected First Selectman in 2017 and ran unopposed for a second term in 2019. He had previously served on the town's Conservation Commission and Children and Youth Commission.
Succession
Before acting on Wednesday to accept Dr. Spaulding's resignation, the Selectmen are expected to renew the designation of Selectwoman Samantha Nestor as Acting First Selectman. This means Ms. Nestor will automatically become First Selectwoman when Dr. Spaulding's resignation is effective on Monday. She is already seeking the office in her own right in November's municipal election.
"I'm leaving the town in good hands," said Dr. Spaulding. "Samantha has been vital to everything we've accomplished in the last three years. She is ready, and I'm counting on everyone to give her their full support."