Young Artists Give Back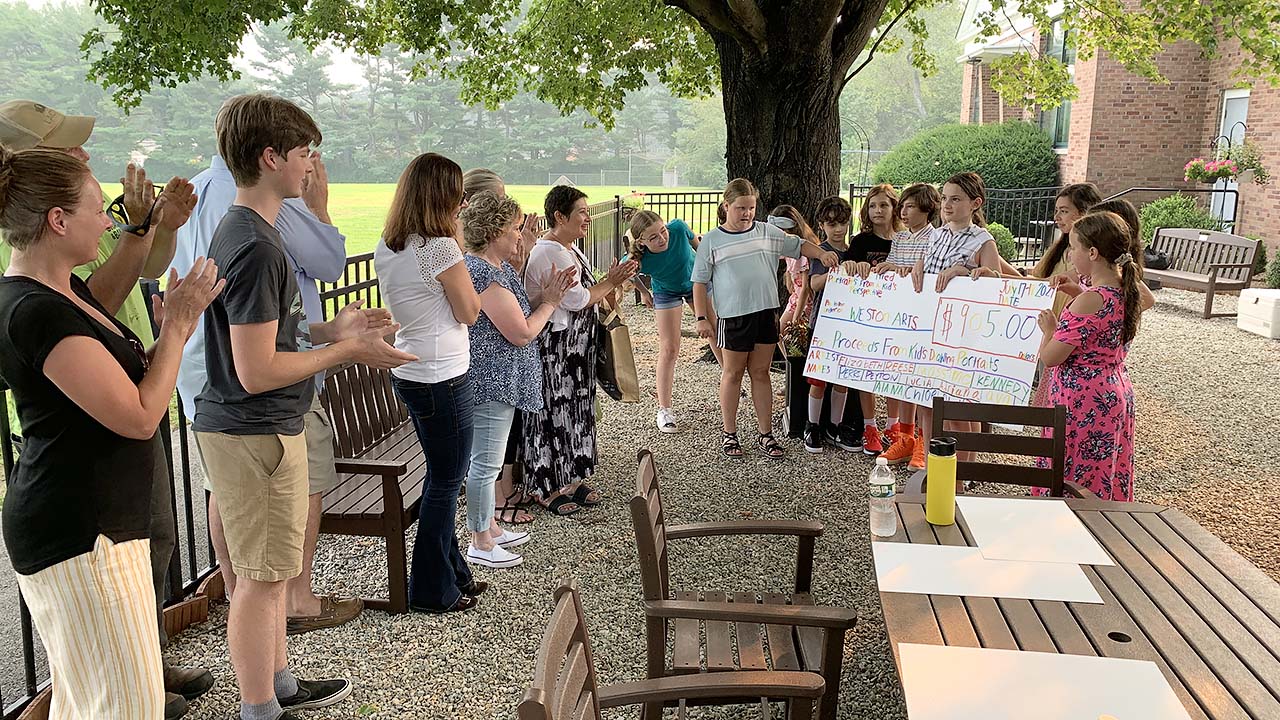 One of the more popular booths at the Weston Fine Arts Festival on July 17 and 18 had the simple title, "At Least We Tried: Portraits from a Kid's Perspective."
For $5 — or more if you wished — you could sit for a portrait drawing by a young artist. Judging from the popularity and results, the artists did more than try. They charmed their subjects and produced dozens of artworks.
These talented youth brought in nearly a thousand dollars, all to support WestonArts and the Weston Food Pantry. They proudly presented a check to the WestonArts organizing team, led by Patricia Perez Goodrich and Kimberly Schleef.
A tip of the brush to the artists: Elizabeth Akolzina, Reese Axelrod, Massimo Capelli, Lucia Fraboni, Kennedy Jacobs Skolik, Adriana Long, Ava Long, Alana Ribaudo, Perri Schleef, Peyton Schleef, Chloe Worrell, Rhett Zovich, and Talin Zovich.
A slideshow of their work at the festival is below.