Democrats Turn Out to Support Nestor, Mohabeer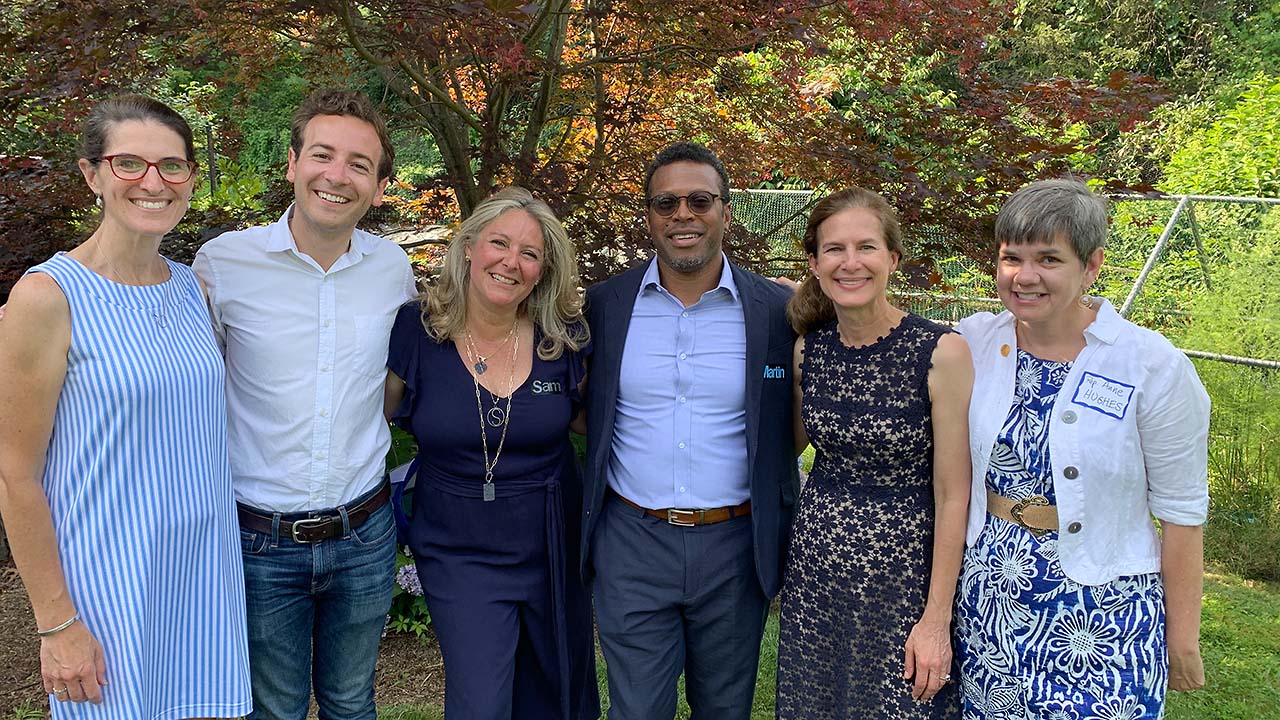 Democrats turned out on Saturday for a fundraiser organized by Lieutenant Governor Susan Bysiewicz to support the campaigns of Selectwoman Samantha Nestor and Martin Mohabeer. Ms. Nestor seeks the town's top job of First Selectman in November's municipal election, Mr. Mohabeer seeks the office of Selectman.
The lieutenant governor was joined by prominent Democrats including State Senator Will Haskell and Representatives Anne Hughes, Stephanie Thomas (Wilton, Norwalk, Westport), and Cristin McCarthy Vahey (Fairfield).
"Leadership matters," said Ms. Bysiewicz. Speaking of the Covid-19 crisis, she said, "no matter what we were doing as a state, nothing mattered as much as strong local leadership." She thanked Weston for "lending Chris Spaulding to us, because he was amazing, and Samantha is a key part of the team."
"Now," said Ms. Bysiewicz, "your town has the opportunity to put forward a leader who will be collaborative and has an incredible sense of what the community needs."
Ms. Nestor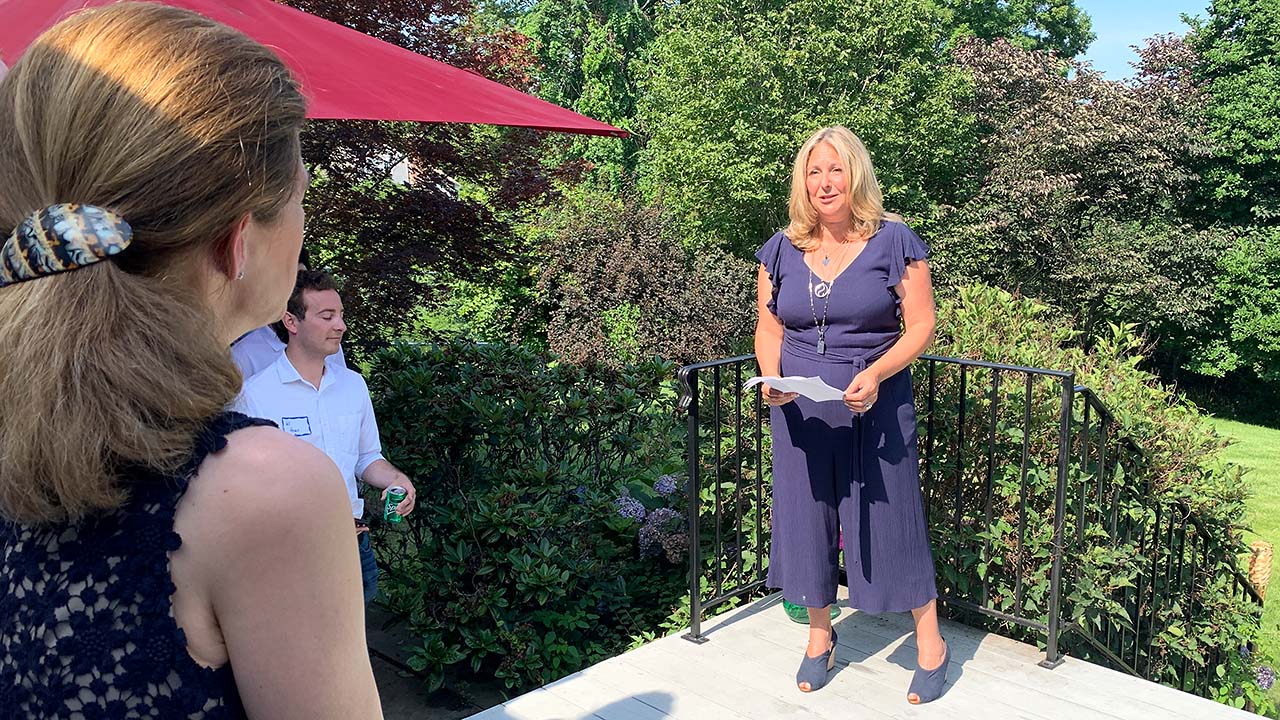 In her remarks, Selectwoman Nestor cited the town's success in obtaining $14 million in grants for sidewalks, roads, bridges, sewer, and water. She said effective leadership has put Weston in a solid financial position, with more than $15 million in reserves. She described "four pillars" as organizing principles of her campaign: infrastructure, economic development, public safety, and community.
"We have the opportunity to reconnect the town again after a year of isolation and disruption and to welcome newcomers," she said. "Weston can be the town of yes!"
Mr. Mohabeer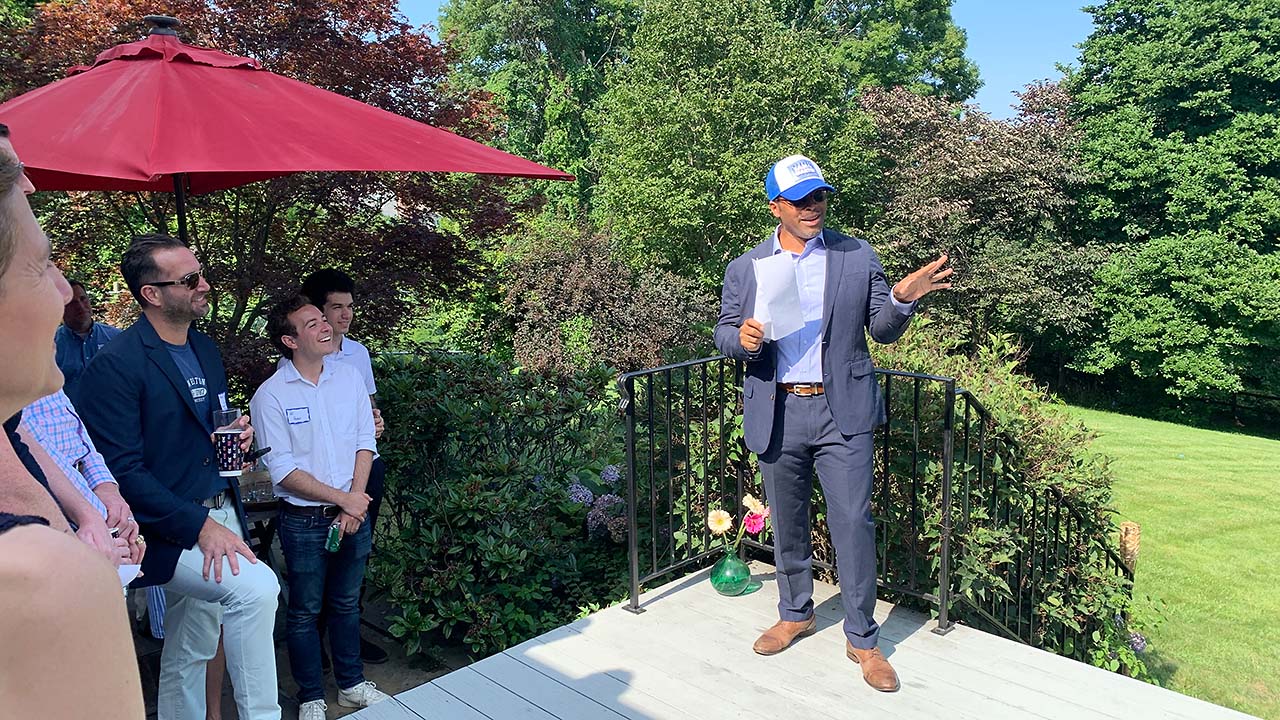 Mr. Mohabeer, in his first run for public office, said his experience and skills "are a perfect fit with Samantha, an unapologetically strong woman."
"Together," he said, "our complementary ways can really ripple for our community, our children, and our children's children. We don't have all the answers, but we're eager to work with residents and officials so we can problem-solve together and with the civility that we need very, very much."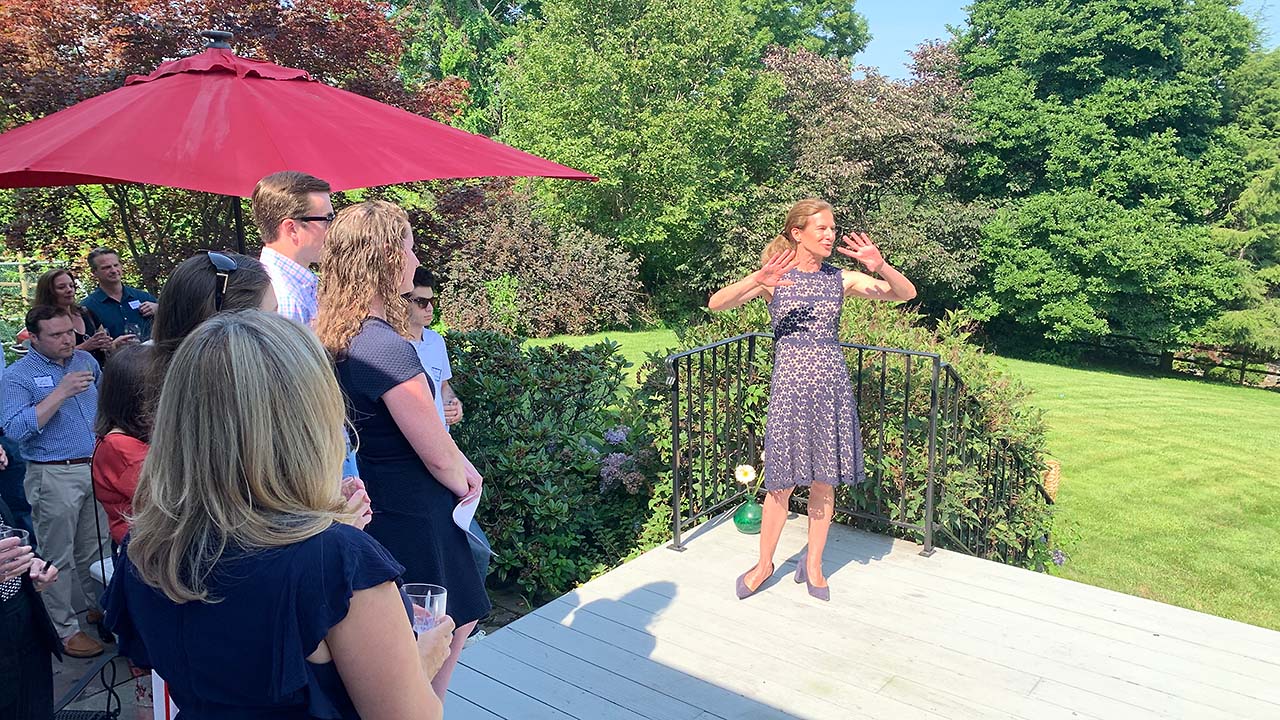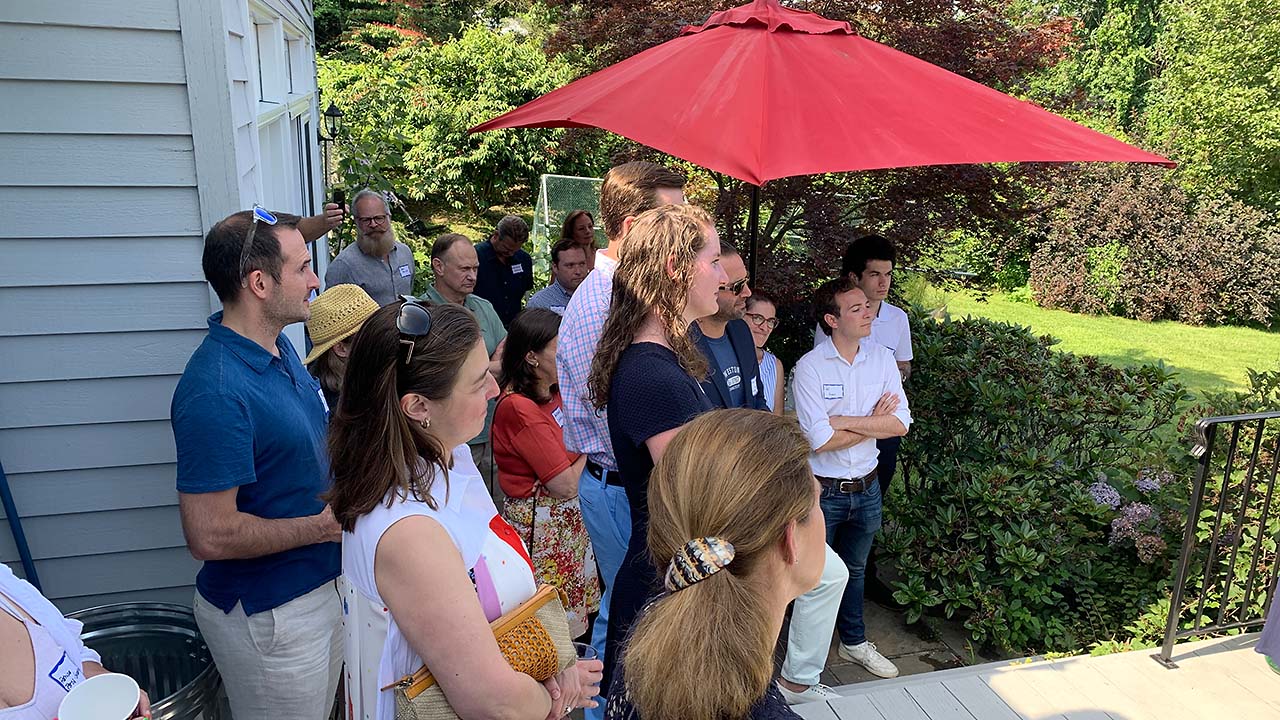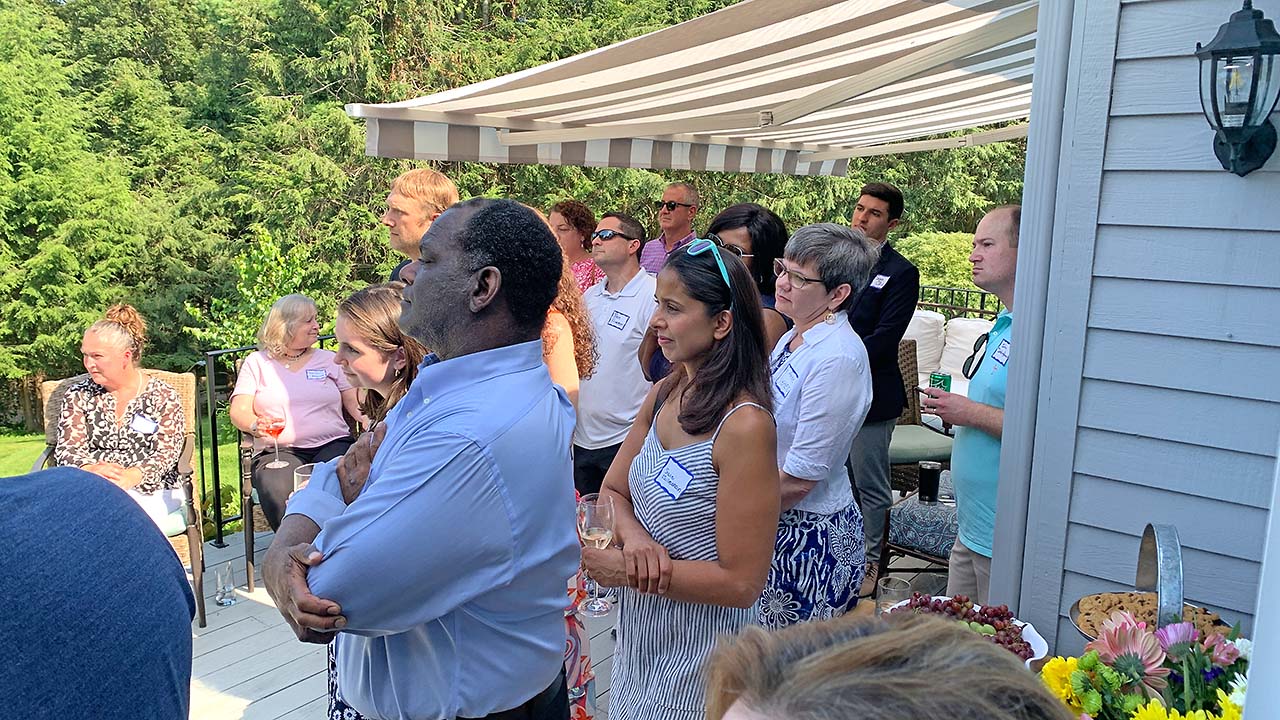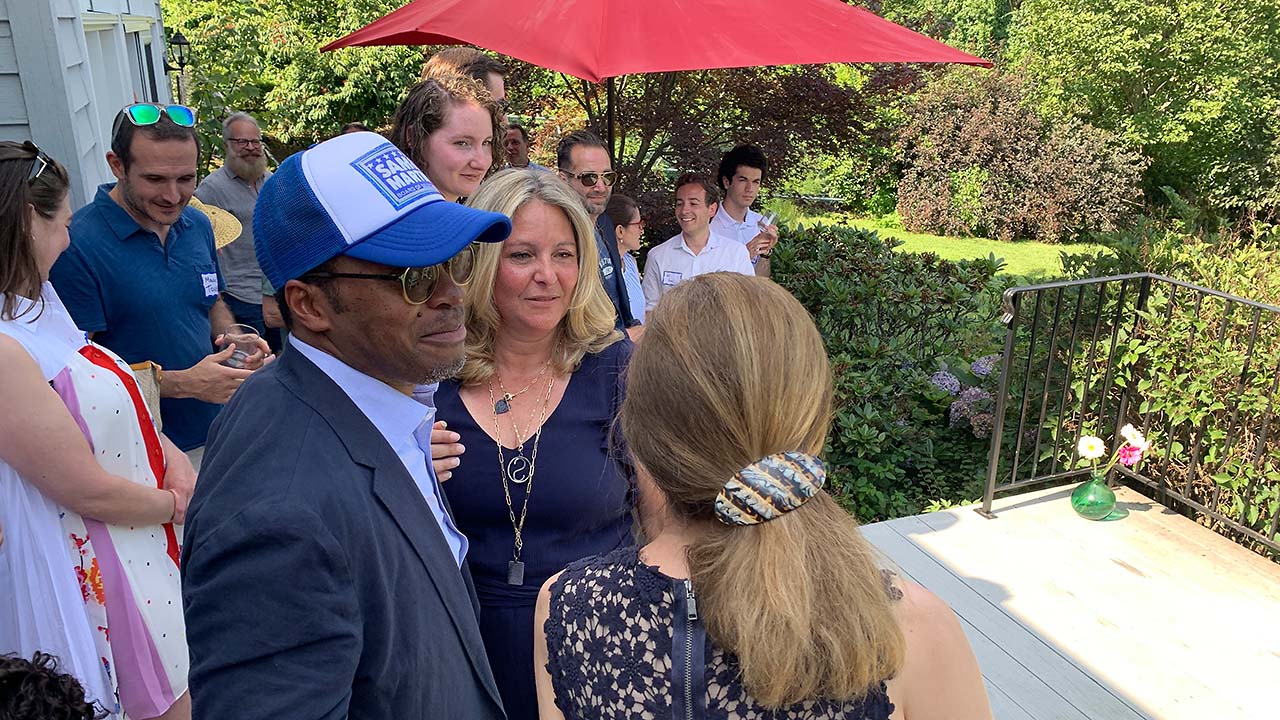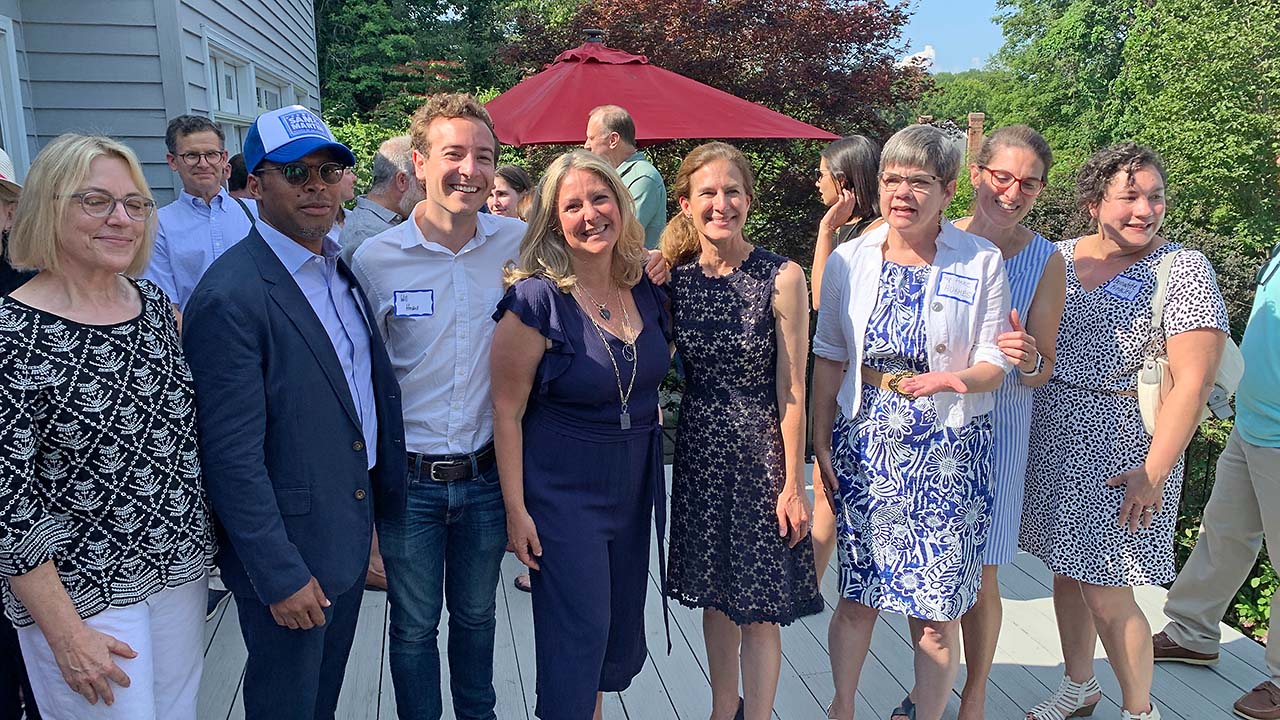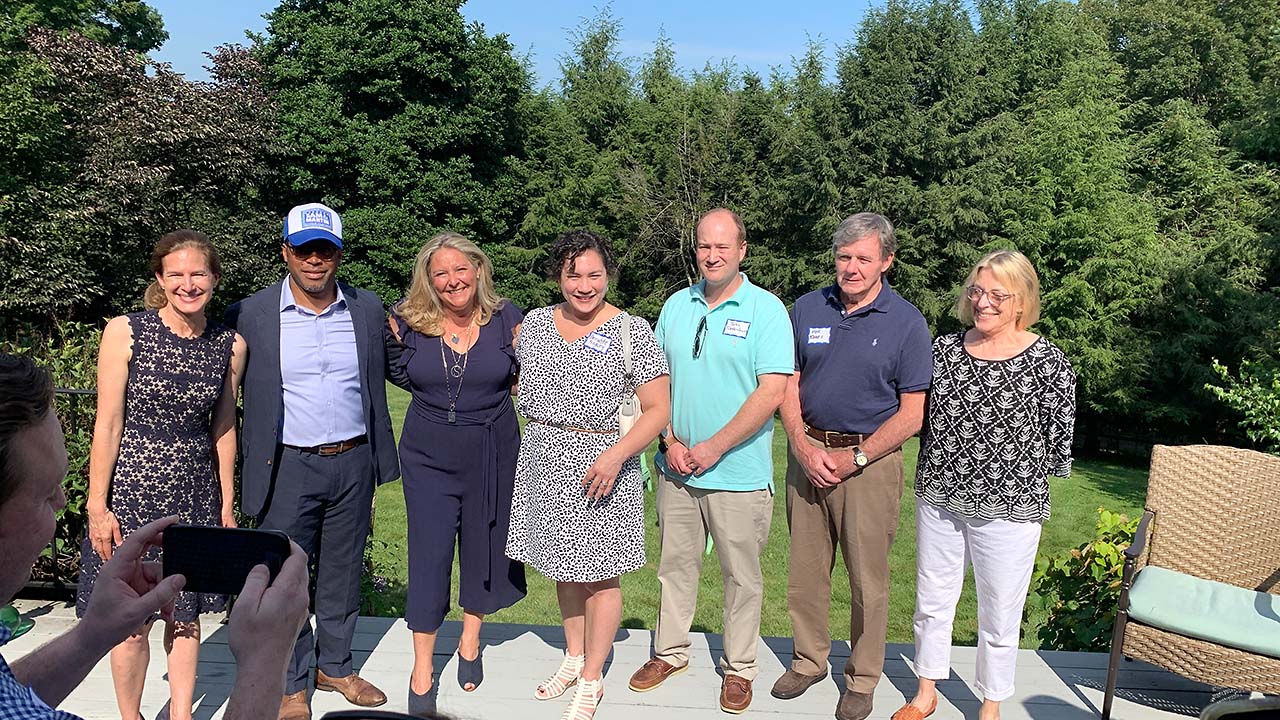 Photo at the top of the page, Weston Today. Rep. Cristin McCarthy Vahey, Sen. Will Haskell, Selectwoman Samantha Nestor, Martin Mohabeer, Lt. Governor Susan Bysiewicz, Rep. Anne Hughes.