Sharon Ferraro Appointed to Board of Education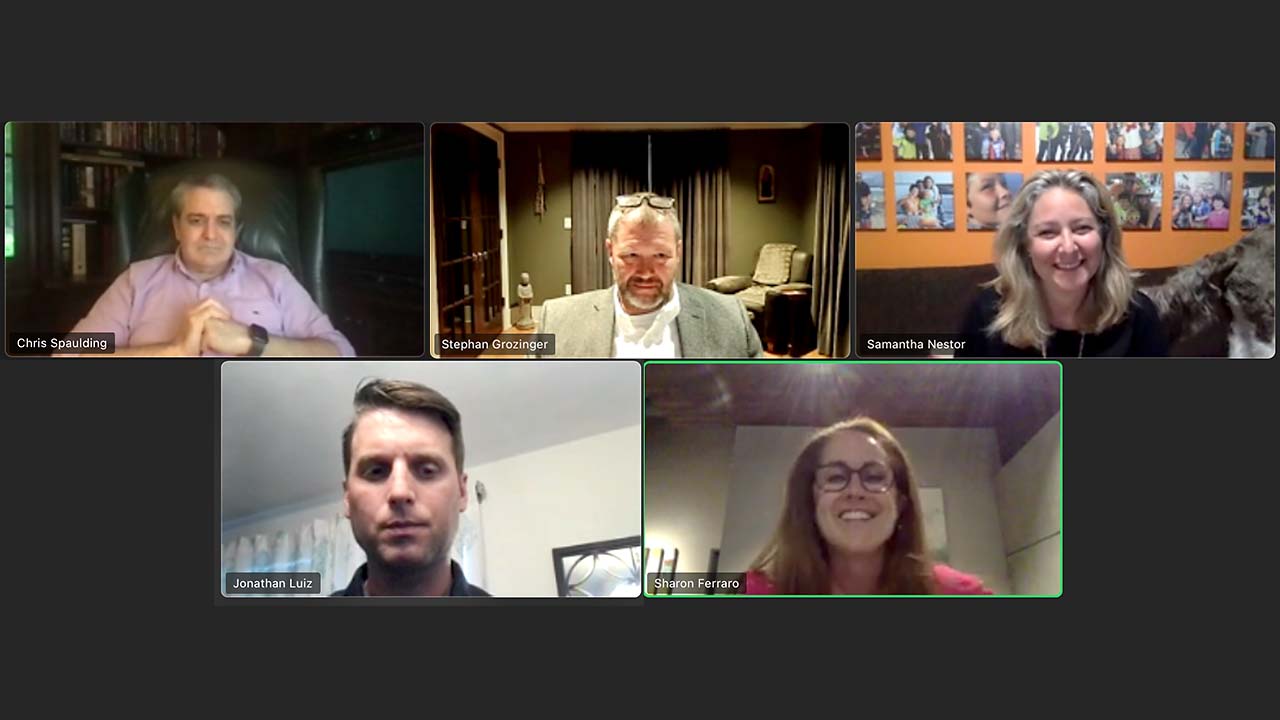 On Thursday evening, the Board of Selectmen appointed Sharon Ferraro to the Weston Board of Education.
Ms. Ferraro was nominated by the Democratic Town Committee to fill the vacancy created by the resignation of school board member Gina Albert. She will serve until at least November 8, as the seat will be on the ballot in November's municipal elections.
In her interview with the Selectmen, Ms. Ferraro said her goals include facilitating a smooth transition to the new schools superintendent, insuring that Weston schools remain the "crown jewel" of town, and developing lean and successful school budgets.
Her professional experience includes senior management positions at Yahoo, Netcast, and Katz Radio. In Weston, her volunteer experience includes years of service on the high school and middle school PTOs. She is currently co-president of the Weston Women's League.
Photo, clockwise from the upper left: First Selectman Chris Spaulding, Selectman Stephan Grozinger, Selectwoman Samantha Nestor, Sharon Ferraro, Town Administrator Jonathan Luiz.