St. Francis of Assisi Welcomes New Pastor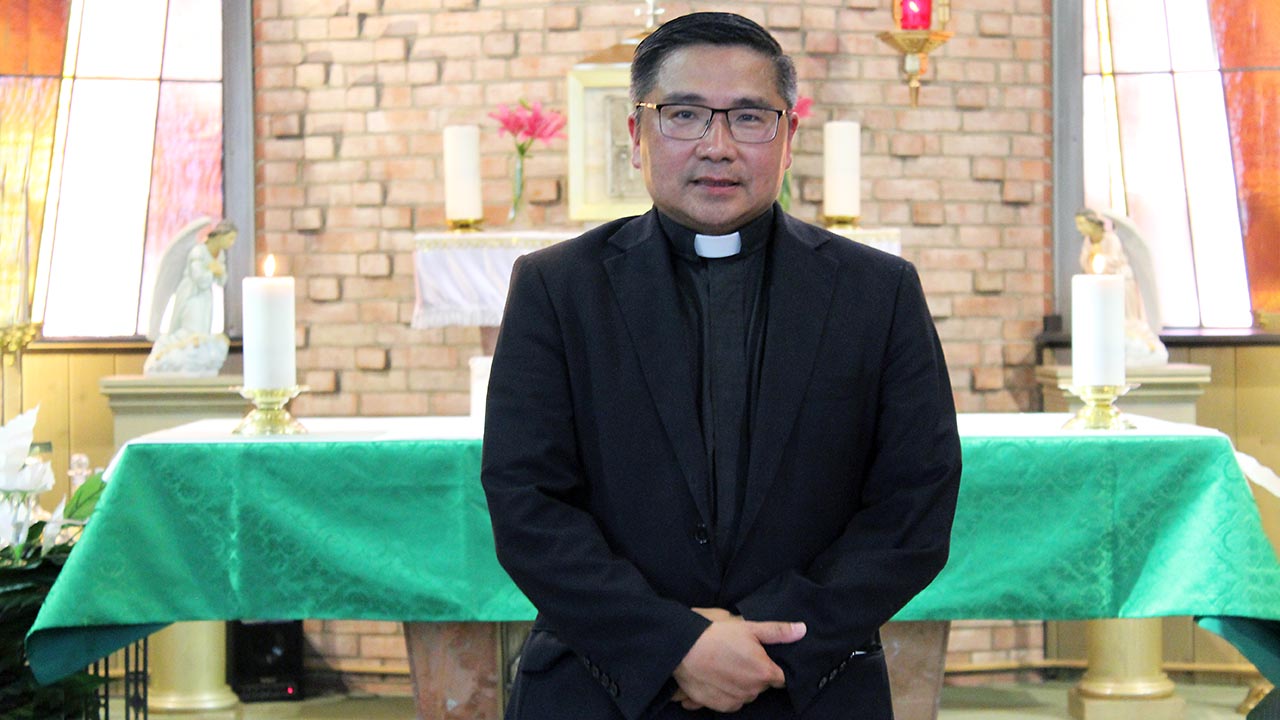 Photo: Sara Eiler for Weston Today
For the past two months, Father Augustine Nguyen has served as St. Francis of Assisi Church's newest pastor, reuniting the community through faith and togetherness as we begin the process of emerging from the pandemic and returning to normalcy.
Father Augustine was only eleven years old when he and his sister fled from communist Vietnam in a fishing boat, spending nine days drifting in open seas before making it to a Malaysian refugee camp and reuniting with their other siblings in the United States. After spending years traveling the country earning his degree and pursuing careers in electrical engineering and the medical field, Father Augustine discovered his calling while visiting a seminary in Stamford.
"I fell in love with the place," said Father Augustine. "I heard a voice in my heart telling me that I needed to serve people in a different capacity, to be not a physician of medicine, but a physician of souls."
Having realized his vocation, Father Augustine went on to study theology and was later ordained as a priest in the Diocese of Bridgeport in 2012, becoming their first Vietnamese priest. He soon went on to be appointed as the Episcopal Vicar for Vietnamese Catholics in Bridgeport, a position he still holds to this day, and spent the next ten years preaching in regional churches before becoming St. Francis's pastor on April 12th.
Speaking of St. Francis of Assisi Church, Father Augustine said, "Being here has been an amazing experience. I enjoy seeing the way that everyone comes together as a family."
Father Augustine expressed how especially meaningful it is to have been appointed to this position during such a transitional time as the church is beginning to return from remote services to typical capacity, once again allowing the community to come together through masses and events in "a family of faith."
"I'm very excited to have the opportunity to be a pastor at a parish of this level," he said. "The people here have been so supportive, welcoming, and willing to help uplift one another, and I want to give them the best of my time and energy. The church is like a family, and I want to bring in all that I can to maintain that positivity."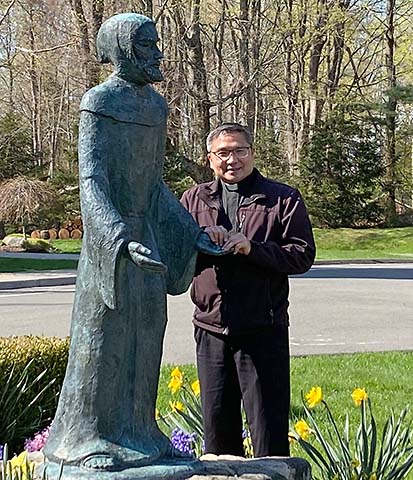 Photo contributed by Kathy Failla