Lachat Farmers Markets Return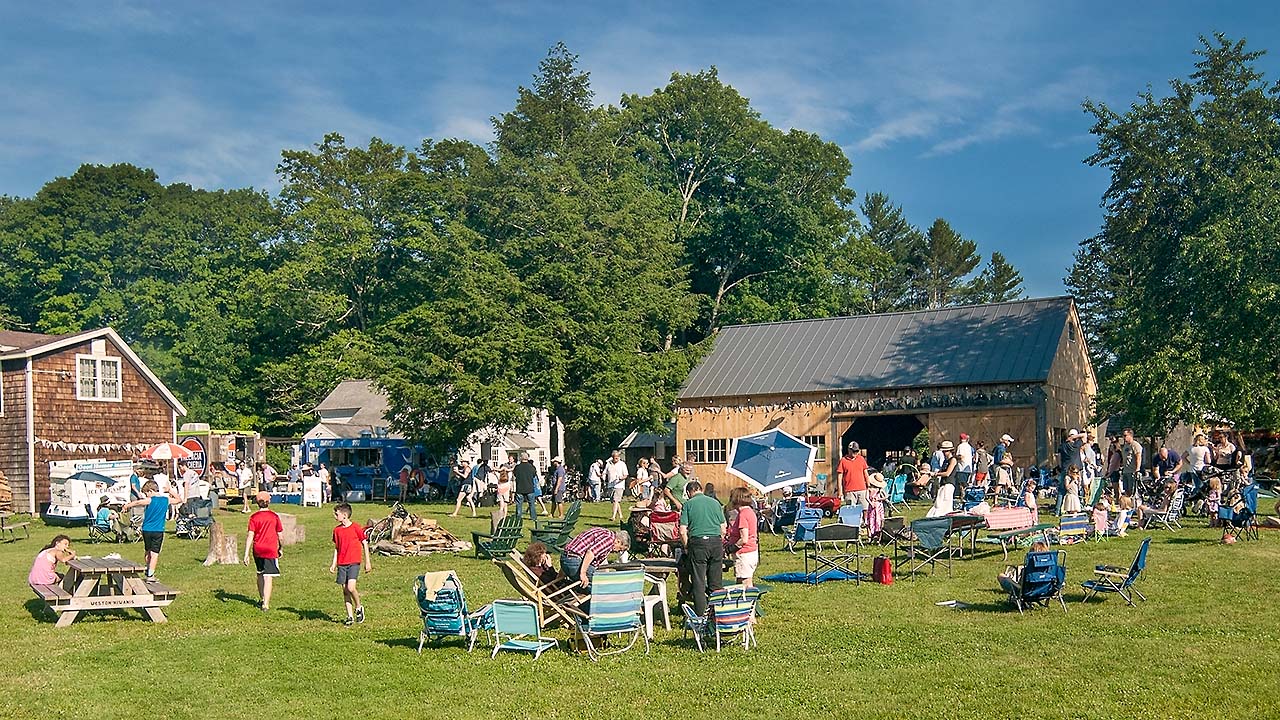 Lachat Town Farm's popular Farmers Markets return for the season in full form beginning on Friday, June 25.
From 4:00 in the afternoon until 8:00 in the evening, you can enjoy live music, fresh farm produce, artisanal vendors, gourmet food trucks, beer and wine, farm animals, and children's programming.
The music starts when the market opens with a youth act, Ellery Bodell. At 5:30 The Bar Car Band takes the stage, followed at 8:00 by JS Duo.
Help wanted
As always, Lachat is looking for volunteers to help run the markets. If you are interested, you can sign up here.
Volunteers are also sought for the Farm's Music in the Meadow series, which began on June 12 with a performance by Stella Blues that sold out almost immediately. The next one is on July 17, with the popular Grammy-nominated folk and alt-country artist Stephen Kellogg. Volunteers for the Music series can sign up here.
The Farm is also hiring paid Event Stewards to assist with parking and guest management at Farmers Markets and Music in the Meadow events. The pay is $15 an hour. Applicants must be at least 18 years old.
The schedule
The official opening day of Lachat Town Farm is Saturday, June 26. From 11:00 am to 5:30 pm, you can simply walk the trails or see scenes from Shakespeare plays performed by local high school students.
Farmers Markets run on:
June 25
July 30
August 27
September 24
Music in the Meadow takes place on:
July 17, with Stephen Kellogg
August 14, performer to-be-announced
September 18, with Samie Rae and the Friends
Enjoy. More information about all things Lachat, including programs, gift items, and sponsorship opportunities is on the Farm's website, lachattownfarm.org. You can also sign up for a newsletter and keep up to date.