Scouts, WVFD Observe Memorial Day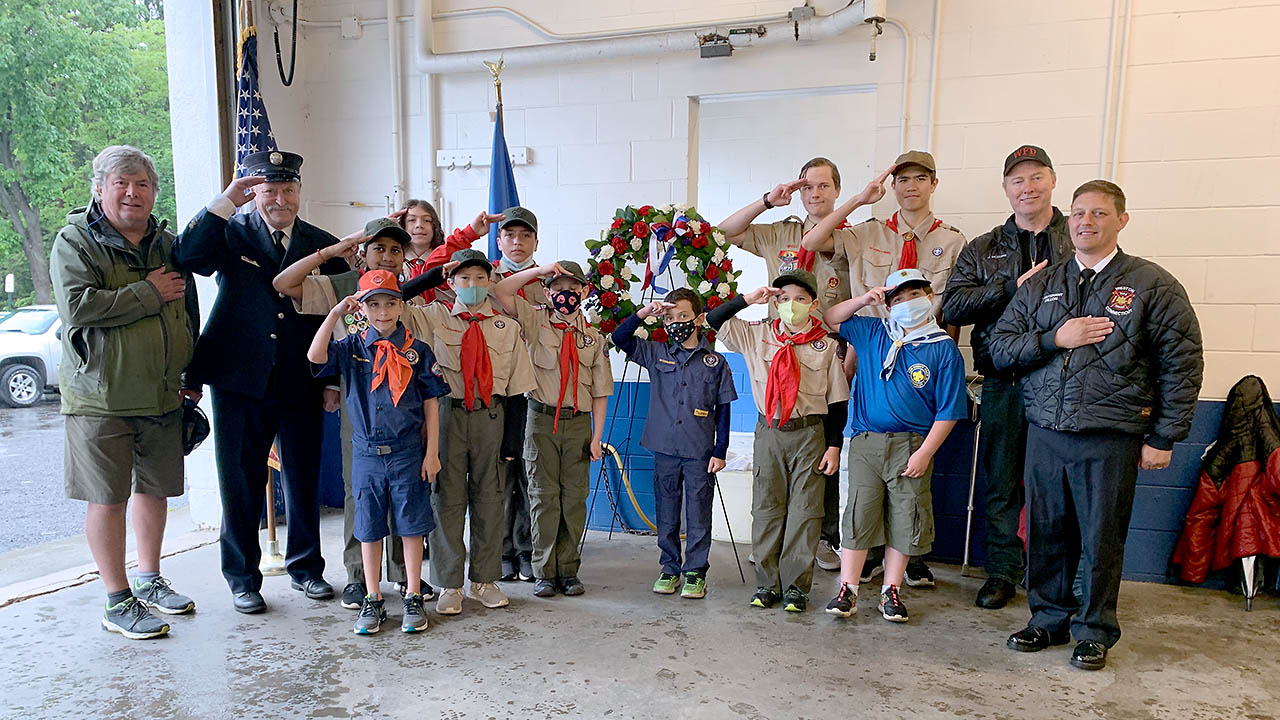 Members of the Boy Scout Troop 788, Cub Scout Pack 75, Weston Volunteer Fire Department, and the town's Veterans Committee preserved the most relevant features of Memorial Day Weekend: honoring those who served and sacrificed for their country.
More celebratory aspects of the long weekend — PTO and Lachat plans for outdoor movies — were washed out by unceasing rain. However, on Friday, Veterans Committee members placed flags at Coley Cemetery.
On Saturday, Scouts and Fire Department volunteers held a flag retirement ceremony in the rain at Firehouse No. 1. Pastor Thomas Burke of Norfield Congregational offered a prayer, First Selectman Chris Spaulding led the pledge and spoke, and WVFD president Craig Cohen delivered a traditional address.
The Scouts' flag burning ceremony reflects the respectful way to retire worn and tattered American flags.
Scenes from the cemetery and the firehouse event appear in the 3-minute video below.