Shrek the Musical: A Can't Miss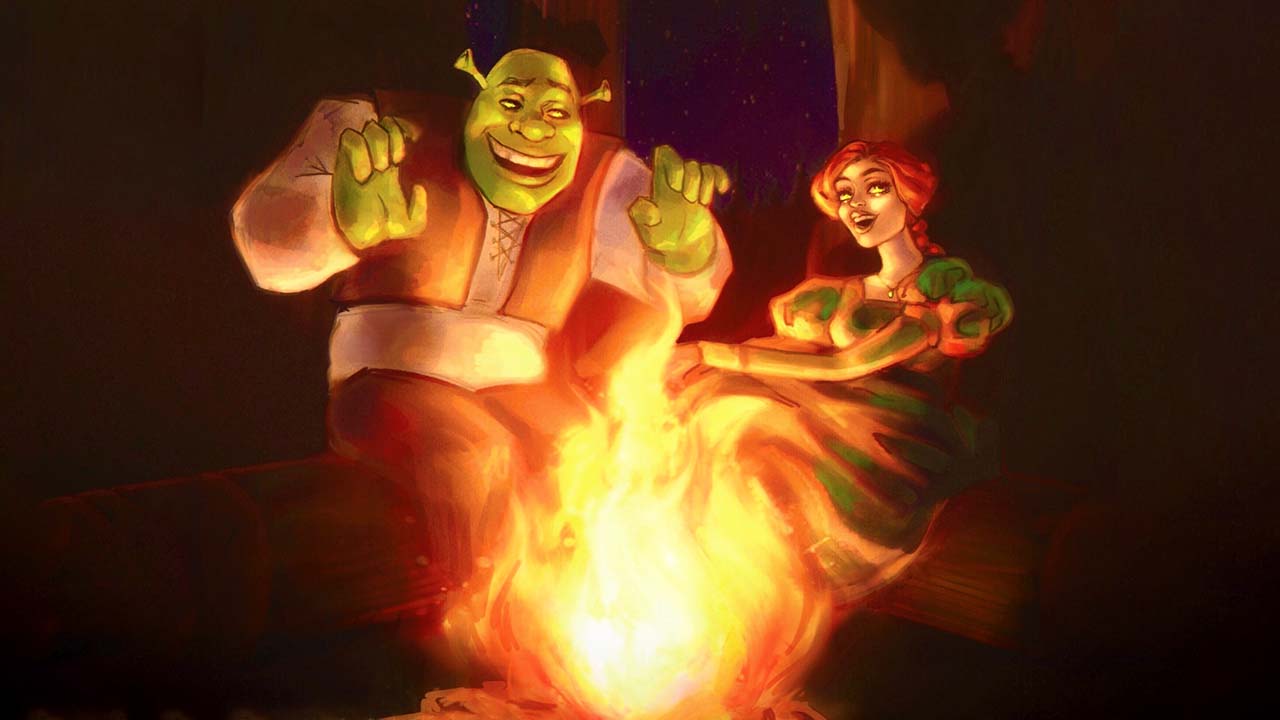 Finally, the charming Shrek the Musical gets the all-star treatment it deserves, from the talented cast and crew of WHS Company.
Here is the best part: you can see it in person. That's right, real actors on a real stage and a seat just waiting for you.
If you hurry.
Seating is limited for live performances on June 3, 4, 5 and 6.
If you prefer, you can livestream the show on Friday, June 4, at 7:30 pm. It streams again on Sunday, June 6, at 3:00.
Tickets are now on sale at Company's website. More about the show itself is on the group's main page.
Company's productions are incredibly popular for good reason. The actors, singers, and musicians consistently deliver memorable performances, backed by a top-notch backstage crew, great costumes and sets, and in this case, amazing puppets.
The cast, the crew, the story
The show is directed by Elizabeth Morris. It stars Will Berger as Shrek, an ogre who, at age seven, is sent out into the world by his parents who tell him he is so ugly the world will shun him. Nice.
Lauren Lakra stars as the beautiful Princess Fiona (or is she?), who, trapped in a castle, dreams of being rescued by a handsome prince. The evil Lord Farquaad, played by Jonathan Eiler, chooses Fiona to be his bride, since marrying her will allow him to become king.
Unfortunately, Fiona is trapped in that castle. So, Farquaad needs someone to rescue her. Enter Shrek. The deal is that Shrek, in exchange for the rescue, will get back the swamp he calls home, which he lost to Fairytale Creatures. This is getting complicated, isn't it?
Shrek sets out on his mission with a new friend, the talkative Donkey, played by Brian Lombardi. Among others you will meet along Shrek's way are the Sugar Plum Fair and Gingy, played by Brooklyn Boehme, Wolf, played by Marc Lubliner, and Dragon, the fire-eating monster played by Maddy Revzon, who is guarding Fiona's prison castle.
Anything else we tell you would be spoilers. Suffice to say you will see Pinocchio, Cinderella, the Three Pigs, and other fairytale legends from time to time. With great, great music. Enjoy.