To the Emotional Rescue: Flamingos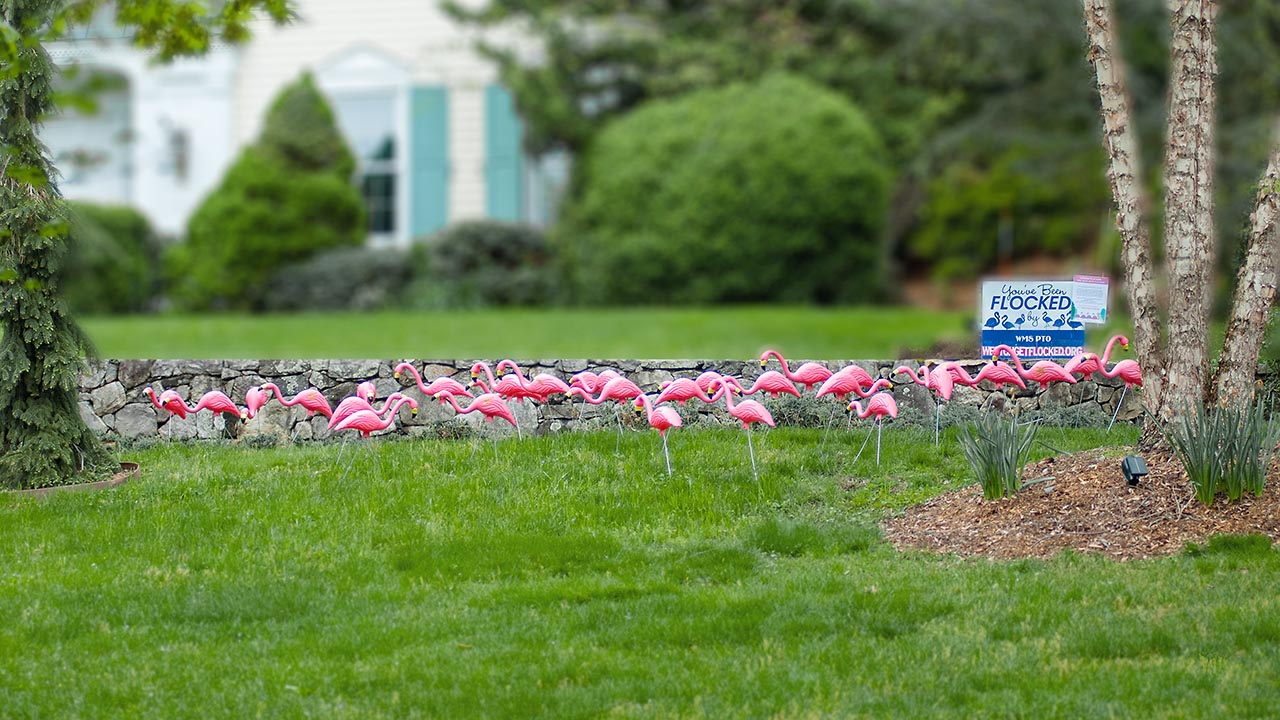 It's hard to imagine a better feeling than waking up in the morning, looking out your window, and seeing proof positive that someone cares about you enough to arrange a visit from a flock of flamingos.
From now through May 15, while supplies last, you can give someone that special flamingo feeling simply by visiting westongetflocked.org, where the Weston Middle School PTO makes it all possible. It's that easy to flock someone. If you're lucky, someone will flock you. If not, you can always go flock yourself. No one will mind.
People always ask us if flamingos are friendly. Yes, they are. Especially the variety that visits Weston in springtime, flamingus plasticus. And, despite what we reported last year, they don't really poop on lawns. We regret the error. Whoever you choose to flock will never see a trace of flamingus excrementus out front.
As you see in the photos, flamingos have already graced some Weston homes this week. They only visit for 24 hours, so enjoy them while you can. The next day, they bring joy to some other lucky home as only big pink birds can.
It's only $25 for 10 flamingos and $50 for 30. This helps the PTO do all they do for Weston schools.
But maybe you don't want to get flocked. Whatever floats your bird. On westongetflocked.org you can take out anti-flocking insurance for free. The only flamingos you see will be at other homes, making other people happy. Grouch.