Kiwanis Welcomes Newcomers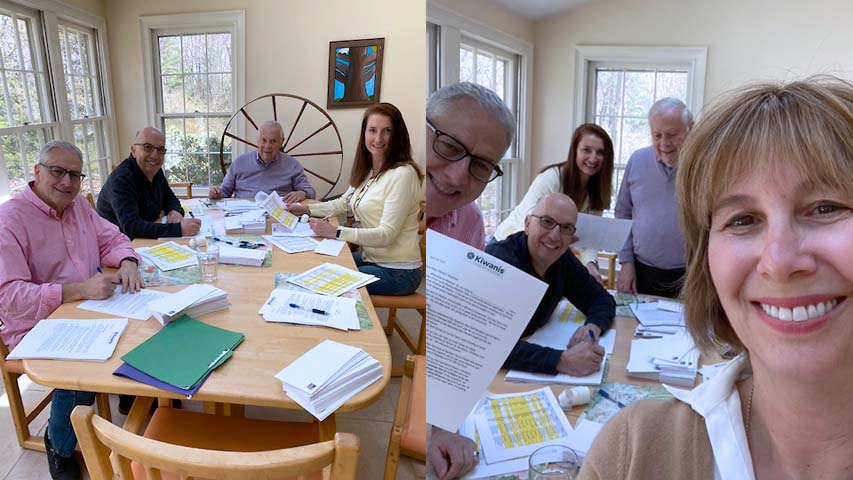 If you are new to Weston, by now you have probably received a warm welcome note from Weston Kiwanis.
Members of Kiwanis sat for nearly six hours on a weekend hand-writing letters to 350 new residents inviting them to one of the club's legendary breakfast meetings and providing personal contact information.
Always on the lookout for new members, Weston Kiwanis is a service organization with a primary focus on kids and those in need. The club raises funds for a number of programs, often by some of the town's most popular events, including a Dog Jamboree and a Reservoir Run.
Traditionally, Kiwanis meets at 9:30 on Saturday mornings in the Parish Hall at Norfield Congregational Church. During the pandemic, the club has kept the meetings going on Zoom with a roster of interesting and informative guest speakers.
Visit westonkiwanis.org for more information about the club.
In the photos: Kiwanis members Harry Spencer, Denise Murillo, Rick Goldenberg, Dallas Kersey, and Lisa Wexler put pen to paper with a welcome to Weston.