Vaccinations Available at Walk-Ups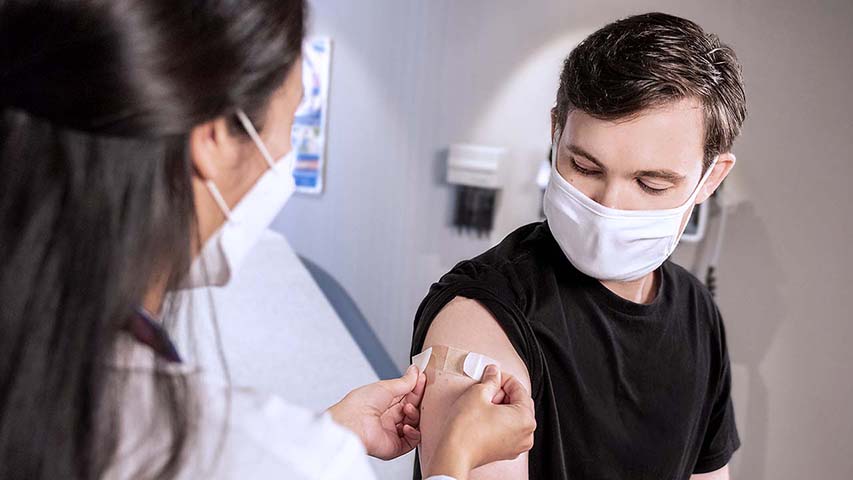 More than 50 locations in Connecticut, several in our area, now offer walk-up Covid-19 vaccinations. No appointment is needed during the hours they operate.
As always, vaccinations are provided free of charge. You are encouraged to bring identification and your medical insurance card, but neither are required. No one is turned away.
The following locations, alphabetically, are those nearest Weston. The full list can be viewed online at the State's vaccine portal.
Bethel
English Apothecary
140 Greenwood Avenue
Phone: 203-792-3363
Walk-up Hours: Monday–Friday 10:00 am–5:00 pm, Saturdays 10:00 am–4:00 pm
Vaccine: Moderna
Bridgeport
Southwest Community Health Center
1020 Fairfield Avenue
Walk-up Hours: Monday, Tuesday, Wednesday, & Friday, 9:00 am–11:00 am & 1:00 pm–3:30 pm
Vaccine: Moderna
Yale New Haven Health Clinic
University of Bridgeport Wheeler Recreation Center
400 University Avenue
Walk-up Hours: 10:00 am–4:00 pm, April 26 (16+), April 29 (18+), April 30 (18+), May 1 (18+)
Vaccine: Moderna
Danbury
Community Health Center
Danbury Mall - Drive Thru
7 Backus Avenue
Walk-up Hours: Monday–Sunday, 9:00 am–3:00 pm
Greater Danbury Community Health Center
132 Main Street
Walk-up Hours: Monday–Friday, 10:30 am–12:30 pm and 2:00 pm–3:30 pm
Vaccine: Moderna
Fairfield
Fairfield Health Department
100 Mona Terrace
Left end of building by Gym
Walk-up Hours: April 28 and 29, 11:00 am–4:00 pm
Vaccine: Moderna
Greenwich
Yale New Haven Health Clinic
Brunswick School Sampson Field house
1252 Kings Street
Walk-up Hours: May 1 and 2, 10:00 am–4:00 pm
Vaccine: Pfizer
Family Centers Health Care Mobile Clinic
90 Harding Road
Walk-up Hours: Monday–Friday, 10:00 am–3:00 pm
Walk-in appointments are first come first served
Vaccines: Moderna, J&J
Norwalk
Costco Pharmacy Norwalk
779 Connecticut Ave
Walk-up Hours: Monday–Friday, 10:00 am–7:00 pm; Saturday 9:30 am–6:00 pm
Vaccines: Moderna and/or J&J
Stamford
Community Health Center
Lord & Taylor Parking Lot Drive Thru
110 High Ridge Road
Walk-up Hours: Monday–Sunday, 9:00 am–3:00 pm