Joan Scott, 97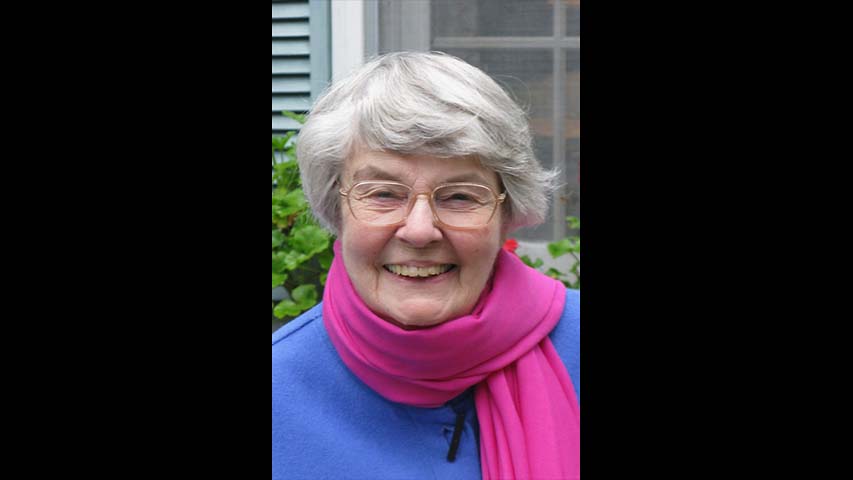 Joan Taylor Wisnieff Scott died peacefully at her home in Newtown Connecticut, surrounded by her loving family and the denizens of her private bird sanctuary, on a glorious Easter Sunday, April 4th 2021. She was 97.
Joan was born on March 26, 1924 at Flowers Fifth Avenue Hospital in New York City. She was the daughter of Harry and Cathryn Taylor (née Reidenbach). She was educated at the Rose Haven School, William Cullen Bryant High School and Hunter College, where she was a Music and Violin major.
She met Stanley Wisnieff at NYU, where they both worked in the Chemical Engineering department. They were married in 1953. The couple had four children and lived in Norwalk and Weston for 31 years. During that time, she worked for the Save the Children Foundation and the Westport News.
After Mr. Wisnieff's death in 1984, Joan met and married Mr. Arthur Scott of Norwalk. The two settled in Newtown where they lived together happily for 31 years, surrounded by a menagerie of cats and local wildlife. They were members of the First Church of Christ Congregational of Redding, where they sang together in the choir for three decades.
Joan was a devotee of popular theatre and mystery novels. She was an avid ballroom dancer, and a stalwart in the Rockin' Roosters Square Dance Club. She possessed an encyclopedic knowledge of Mozart's works. She travelled extensively throughout The Americas and Europe.
By her offspring, she will be remembered as a loving, nurturing mother and grandmother. By her many friends, she will be remembered as a warm, cheerful and compassionate member of their circle. By her husband, Arthur Scott, she will be remembered as the love of his life and his eternal soulmate.
Joan was preceded in death by her first husband Stanley Wisnieff and her sister, Diana Tapner. She is survived by her devoted husband, Arthur Scott, her children and their spouses, Dr. Thomas Wisnieff (Sharon McDonald) of Chicago, Illinois, Ms. Jane Colbrook of Middletown, Connecticut, Mrs. Christina MacKinnon (Gerald) of Philadelphia, Pennsylvania, and Mr. John Wisnieff of Newtown, Connecticut. She is also survived by her grandchildren, Mr. Peter Wisnieff and Kira Jin Scott MacKinnon and a cousin, Michael Isch of San Juan Capistrano, California and a niece, Mrs. Susie Berlin of Chevy Chase, Maryland.
In lieu of flowers, the family asks that donations be made to First Church of Christ Congregational, Redding, Connecticut in Joan's honor.
Visitation will be held at Bouton Funeral Home 31 West Church St. in Georgetown, Connecticut from 4-8 PM on Friday, April 16th. Burial Services will be held on Saturday April 17th at 11AM in Hillside Cemetery in Wilton, Connecticut. All who have completed the Covid Protocol are welcome at both services.
To offer online condolences please visit www.boutonfuneralhome.com.