New "United We Golf" Tournament, May 17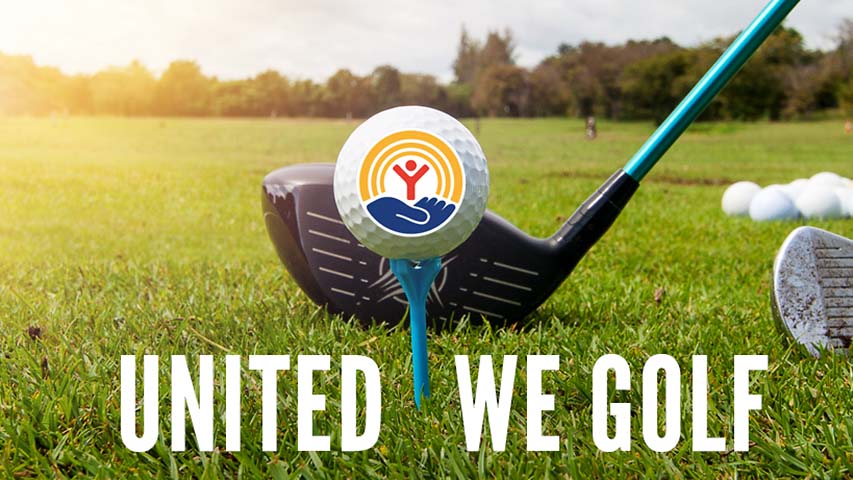 On May 17, the first annual "United We Golf" tournament runs at Tashua Knolls Golf Course in Trumbull, hosted by United Way of Coastal Fairfield County.
"This is one golf tournament you don't want to miss," said event co-chairs Steve Vavrek and Christina Bodine-Aysseh. "There will be good food, good friends and good socially-distanced fun for a good cause."
Mr. Vavrek and Ms. Bodine-Aysseh are United Way Board members. The good cause is United Way's Rebuilding Stronger fund, which helps Fairfield County neighbors recover from the fallout of the Covid-19 pandemic. Currently, according to United Way, at least one out of six neighbors in every town is struggling to make ends meet.
How the tournament works
The Tashua Knolls course features 27 holes built on rolling, picturesque farmland sure to inspire both casual and accomplished golfers alike.
The $200 entry fee covers 18-hole tournament play, cart, contests, prizes, swag, and catered food. Consult your tax advisor, but the entry fee could be 80 percent tax deductible.
In the tournament, foursomes compete in a scramble for the United Cup, with scoring using handicaps.
Extra features make the competition even more interesting.
For example, teams can purchase challenges for their opponents, like requiring them to drive from the blue tee or to putt one hole while wearing oven mitts. And, teams can gain an advantage by buying their way forward in a hole's tee box.
You get the picture.
Sign up
You can register to play at unitedwegolf.splashthat.com/. You may also want to join as a sponsor and gain additional benefits.
Feel free to email United Way CEO Jeff Kimball or Development Director Faith Douglass for more information about the tournament or to learn how you can make a difference in the lives of struggling Fairfield County neighbors.
"The fun is all for a serious cause," said Mr. Kimball, "helping our neighbors who are struggling to make ends meet during this difficult time."
Perspective
According to Mr. Kimball, last year, calls to United Way's 2-1-1 helpline from Fairfield County increased by 70 percent. Requests for food tripled. Calls for rental assistance nearly doubled. "People who never needed our help before need it now," he said.
"Together with our partners and generous donors," said Mr. Kimball, "we will overcome this crisis and build more equitable and resilient communities where all our neighbors have the opportunity to thrive."
United Way of Coastal Fairfield County
serves the towns of Bridgeport, Darien, Easton, Fairfield, Monroe, New Canaan, Norwalk, Stratford, Trumbull, Weston, Westport, and Wilton. In each town, the organization has made investments to help neighbors struggling with the financial impact of the pandemic.
The non-profit provided grants for basics needs, freshly-made lunches to hungry neighbors, direct help to families via electronic gift cards, thousands of pieces of protective gear to frontline workers, and virtual tutoring and camps for remote learners.