April a "Tipping Point," Says Dr. Gottlieb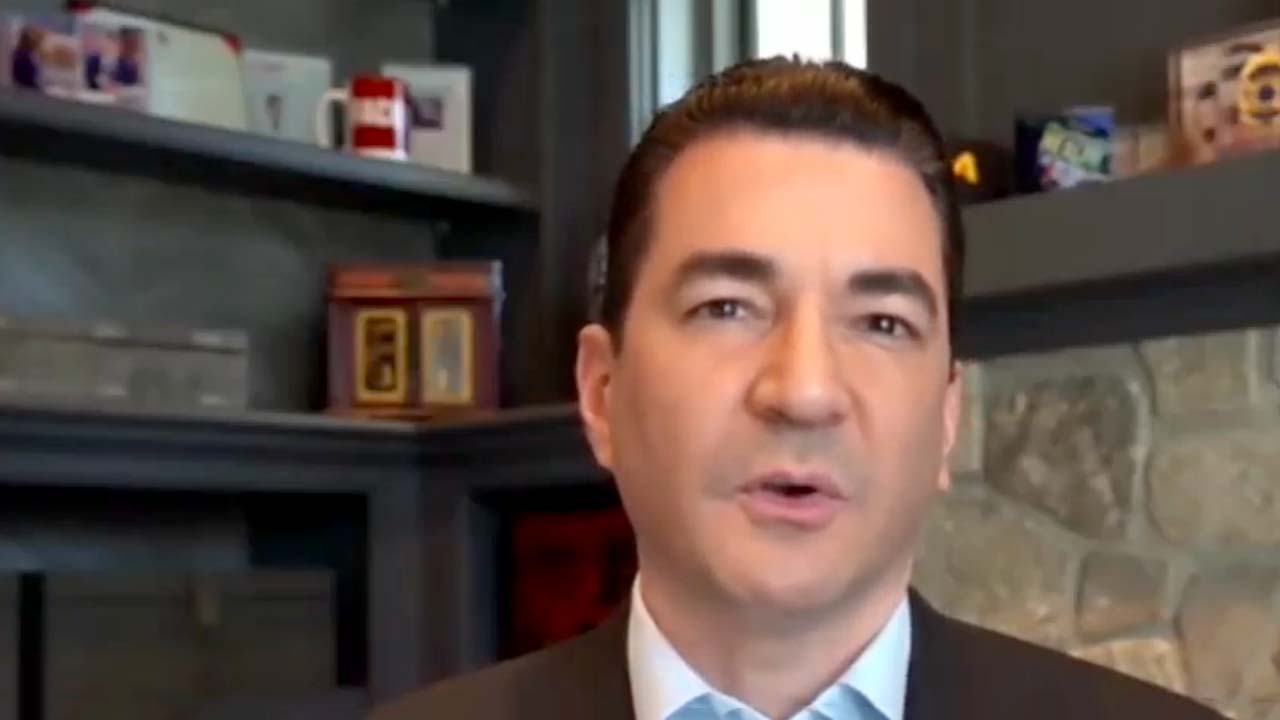 April will be a Covid-19 "tipping point," according to former FDA Commissioner Scott Gottlieb, who appeared with Governor Ned Lamont at a press briefing on Monday.
"We really just need to get through the next two or three weeks," he said.
Dr. Gottlieb expects cases and hospitalizations to decline as the month goes on, thanks largely to increasing numbers of vaccinations, particularly in the most vulnerable age groups. Warmer weather helps too, as more time outside means less risk of exposure.
Governor Lamont said Connecticut is on a pace to have 60 percent of the population vaccinated by the end of the month.
Already, 67 percent of those over the age of 45 have received at least a first dose. Those age 16 and above, at 45 percent, are expected to catch up quickly in the next two weeks. All in all, 75 percent of those over the age of 55 have received a first dose.
Vaccine supplies are increasing as well. Mr. Lamont anticipates about 288,000 first doses will be delivered to Connecticut this week. That number should continue to grow in the weeks ahead, particularly as more doses of the Johnson & Johnson vaccine arrive.
The governor said he expects that by the end of April or the first part of May — only about four months after vaccines first became available — supply will exceed demand.
This will particularly be the case if those in the 20–30 age group are slow to take advantage of vaccination opportunities, one of Dr. Gottlieb's worries.
What could "pierce the narrative"
Dr. Gottlieb is concerned that uptake in the younger population will resemble the pattern of flu vaccinations, which he said resembles a barbell. At either end of the scale, from youngest to oldest, the number of those vaccinated is high. In the middle, ages 20 to 45, not so much.
He acknowledged that Covid-19 risks in the 20–45 age group are lower, but pointed out that it doesn't mean they are risk-free, and that they can still be asymptomatic carriers.
Dr. Gottlieb is somewhat concerned about variants, and said we should expect more to arrive in a "convergent evolution" of collections of mutations, possibly resistant to existing vaccines.
He also said reinfections in those first exposed a year ago or among those already vaccinated would "pierce the narrative" of a favorable April tipping point, but that no data indicates it is happening. If it were, he said, "we would have detected it."
Boosters?
Booster shots appear to be on the horizon. With little certainty about how long current vaccines will be effective, Dr. Gottlieb said it is "quite likely" a booster will be needed in the autumn, especially for those most vulnerable.
It is "an open question," he said, if younger people or those vaccinated late in the cycle will need a booster going into the next Covid season.