Ages 16 and Up Vaccine-Eligible on April 1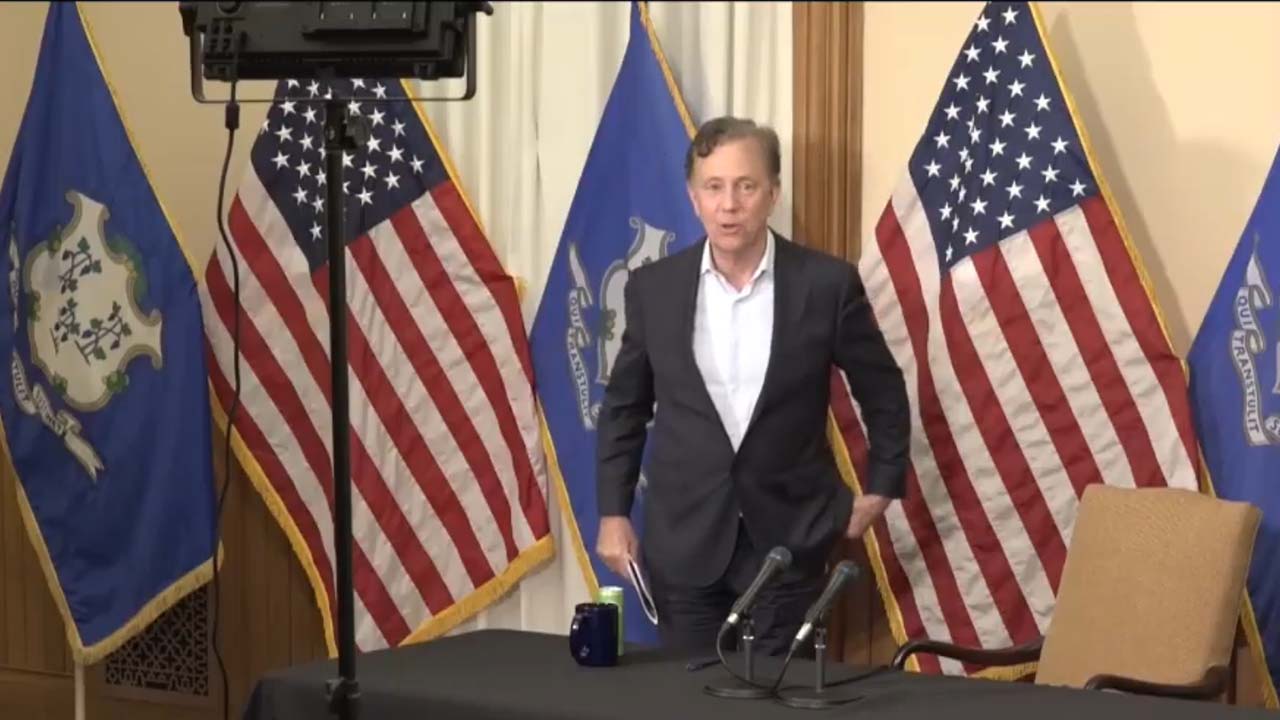 On April 1, all Connecticut residents age 16 and above become eligible to make appointments for Covid-19 vaccinations. Special provisions will be required for 16 and 17 year-olds.
Governor Ned Lamont announced the date, moved up from April 5, in his March 25 press briefing. It comes at a time when, in Connecticut and throughout the Northeast, Covid-19 infections are on the rise.
On April 1, the governor acknowledged, "there will be a rush at the gate," as an estimated 600,000 people may seek appointments in the first days of eligibility. "So, be patient," said Mr. Lamont. The pattern of strained appointment systems has been evident as each new group has become eligible. It usually eases in a few days.
According to state Chief Operating Officer Josh Geballe, the accelerated schedule is made possible by large numbers of the population already vaccinated and a supply of vaccines that, next week, will increase to 200,000 weekly doses. Pfizer doses are expected to increase significantly next week, and the state will again receive Johnson & Johnson vaccines after a two-week pause in that company's pipeline.
16 and 17 year-olds
Mr. Geballe said appointment systems will have a separate track for the 16 to 17 age group, mainly because, at present, only the Pfizer vaccine is authorized for those ages.
He also said the Department of Public Health will resolve, over the next few days, how systems will accommodate the need for parental consent.
Cases on the rise
Connecticut and all Northeast states are "leading the way" in an increase of Covid infections, said Governor Lamont, who noted that the state's Red Alert map looks like it did in the spring last year.
Cities and towns reach Red Alert status when their average of daily new cases reaches 15 per 100 thousand of population.
As of yesterday, Connecticut's rate is twice that, about 31. Our daily Covid Report yesterday showed Weston's rate, as of March 20, at that same level. The report showed Fairfield County's rate for the seven-day period ending yesterday at 38.3, up significantly from the week before.
The governor speculated that one factor in the rise may be an increasing prevalence of the B 1.1.7 variant, also known as the UK variant, which is more transmissible than the original "wild" Covid-19 virus. Mr. Lamont estimated that B 1.1.7 may currently account for 40 percent of Covid infections in the state.
Connecticut's positivity rate has also increased, but as we explain in our Covid Report, that statistic strikes us as almost meaningless, especially the daily number, which tends to get headlines elsewhere. We find the number of new cases each day, averaged over a week or two to account for variability in daily reports, is far more indicative of what is really going on.
But there is good news
The good news is that the number of Covid hospitalizations is fairly stable. That statistic is a good measure of the severity of however many cases there be, and is the metric the governor has long said is the most important factor he weighs in making public health decisions.
Also good news is that nearly 1.7 million vaccinations have already been administered in the state, which may account for the stability of hospitalizations. Those 55 years of age and older are far more likely to require hospitalization. According to Mr. Geballe, 69 percent of them have already been vaccinated.
The governor said the older population now has the lowest percentage of infections, a reversal from last year. Cases among those age 20 to 39, according to Mr. Lamont, are "creeping up." That age group he said, has "less complications, but less caution."
Children are the least likely to have complications, at least the ones currently known. Most vaccine suppliers are now engaged in clinical trials for children. Governor Lamont said he expects a vaccine to be available for them in late summer or early autumn.