Women's Club of Weston Luncheon Features Allison Lisbon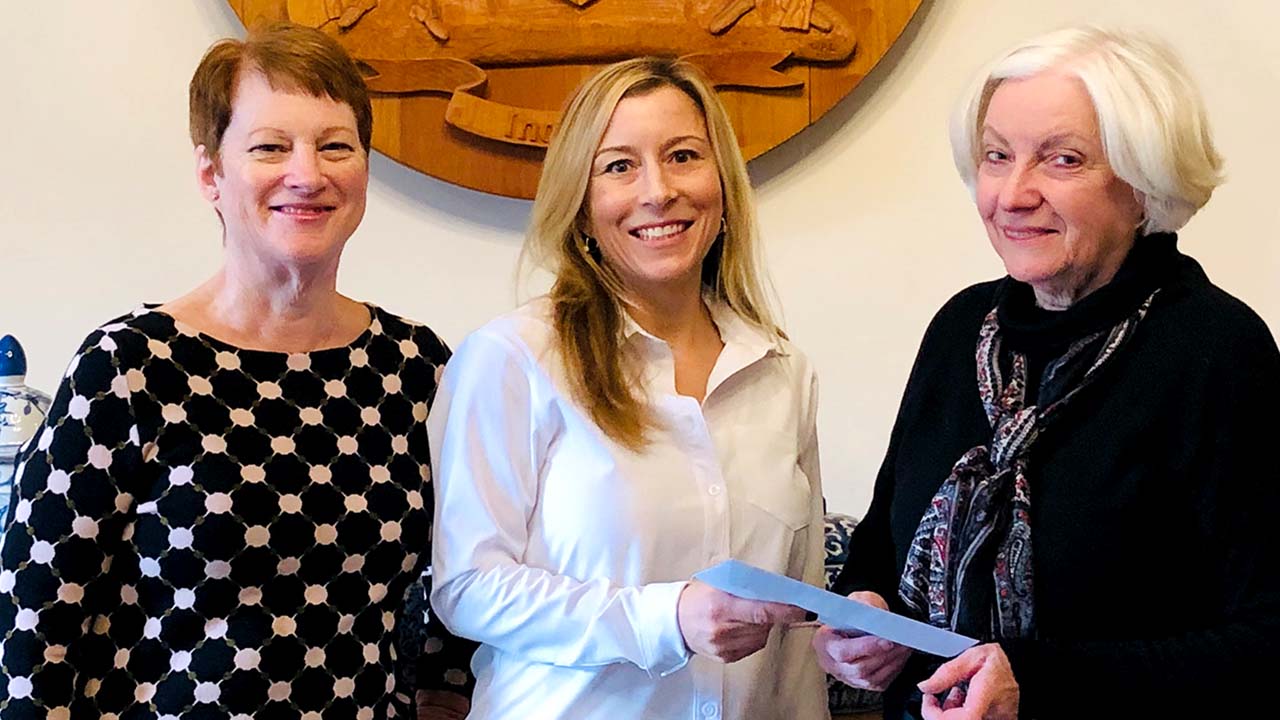 Anne McMahon, Allison Lisbon, Carole Berg. 2020 file photo.
Allison Lisbon, Weston's Director of Social Services, is the featured speaker on April 6 at the Women's Club of Weston spring "Lunch and Learn" program.
The event takes place at 12:00 pm on Zoom. You can get the link and more information by contacting club president Anne McMahon by email.
"This past year has been a challenging time for us all," said Ms. McMahon, "and Allison has played an important role in helping Weston residents through the pandemic."
Indeed. Ms. Lisbon's work involves addressing the needs of nearly 300 Weston families by providing programs, information, referrals, and advocacy. Last year, the number of Weston households needing assistance from Social Services rose 35 percent.
In normal times, Women's Club of Weston luncheons are held at a restaurant. This year, you will set out your own favorite lunch and beverage to enjoy this very informative program.